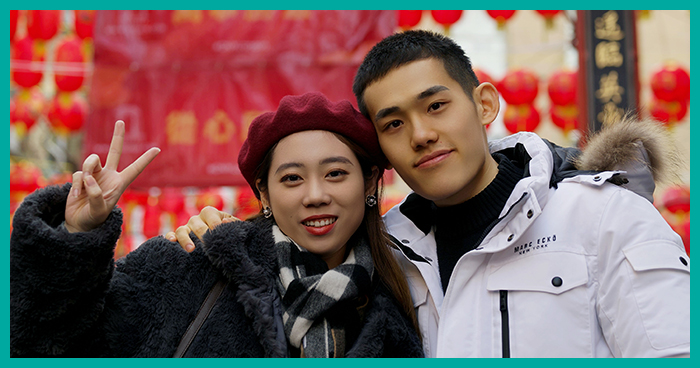 While exploring central London over the last week, you may have felt the Chinese New Year atmosphere. Whether seeing the rows of red lanterns in Chinatown or the red decorations in many stores, the most important thing to experience and celebrate for Chinese New Year is 'being with people you love.' My name is Lisa, I am from China, and I am currently studying the Marketing Communications MA/MSc at the University of Westminster. In this article I am going to share with you 5 great ways to experience Chinese New Year in London.
1. Search for Chinese New Year decorations around London
As we approach the New Year, many places are redecorated with New Year decorations, like red lanterns, Fai Chun (春联) and new year pictures. Just as the Chinese poem says, "the sea mirrors the rising moon bright; miles apart, our hearts share tonight." (海上升明月,天涯共此时). While exploring around London, the moment I came across the new year decorations in this foreign country made me want to share this happy moment with my friends and family miles away, and also with all the international students thinking of joining me to study here in London.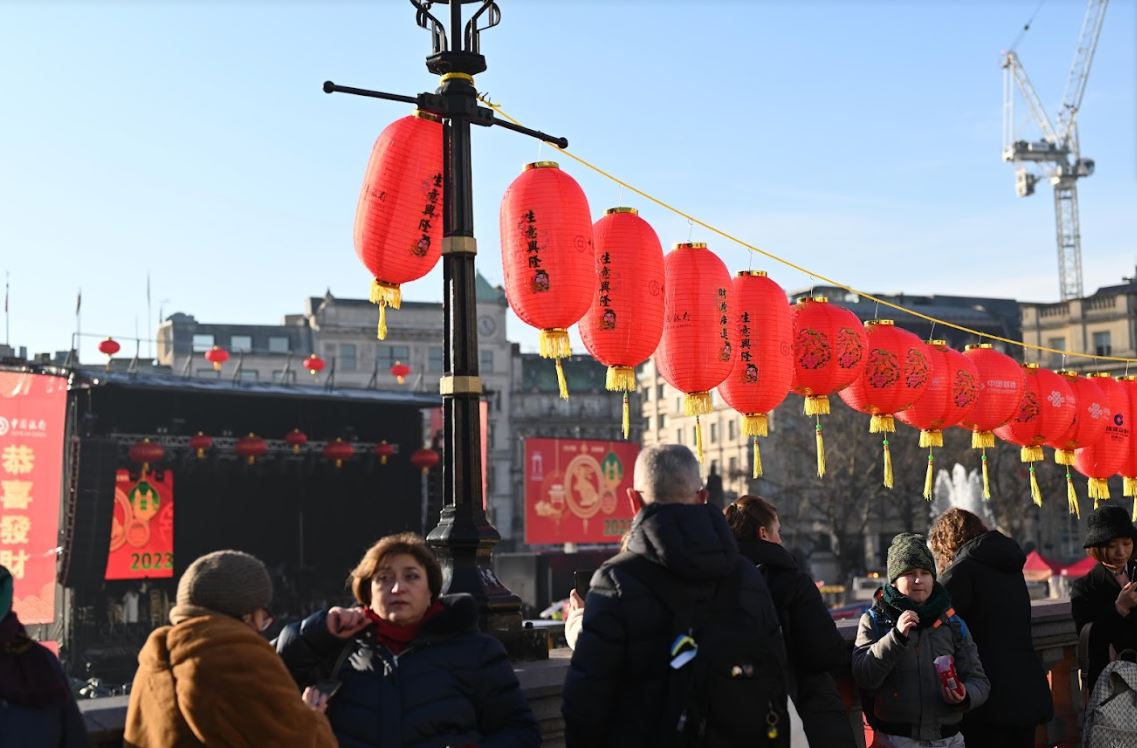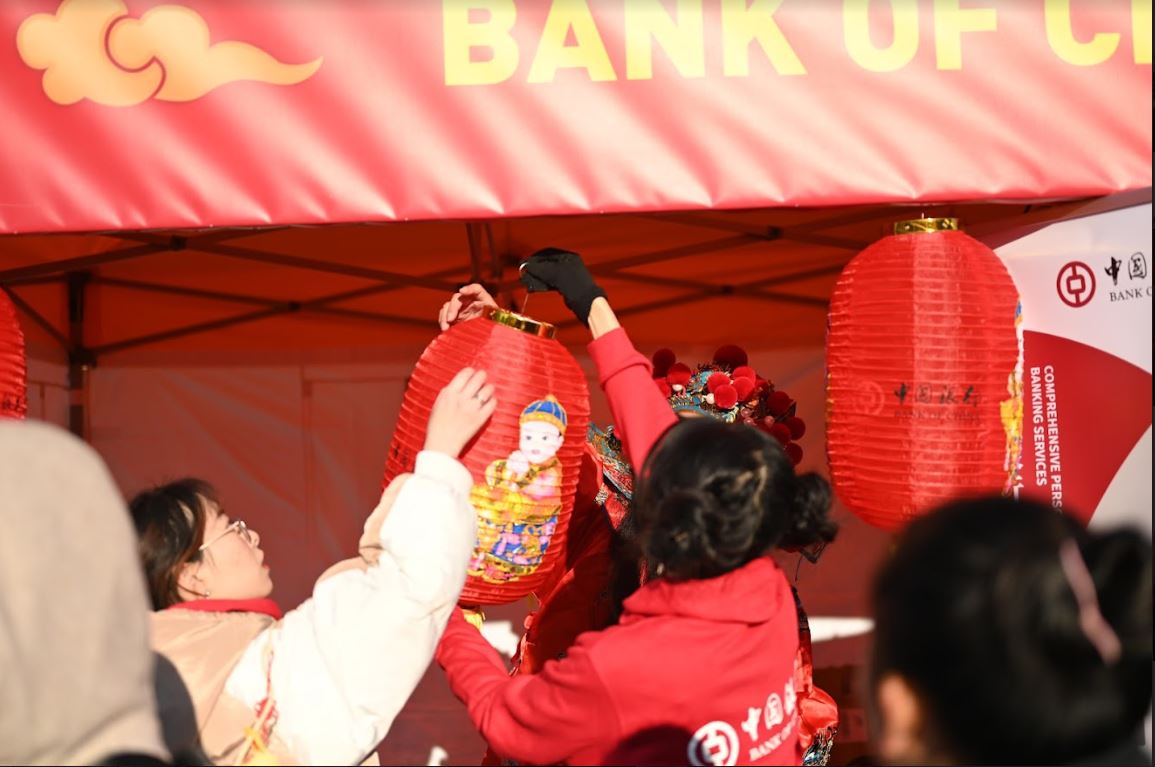 Additionally, you can decorate your place by yourself. Let's see how Westminster students decorate their dorms with Chinese New Year decorations.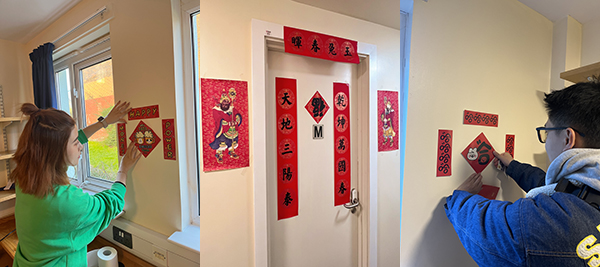 Here is an example of how our students at the Harrow campus decorated their dorm with mini Fai Chun (春联).
2. Sing songs together with your friends
Singing joyful songs and laughing together at karaoke is always a great way to celebrate Chinese New Year with your friends. Luckily, there are some good Chinese food restaurants in London also equipped with karaoke equipment, but be prepared that these are normally are in strong demand. I booked this pretty good restaurant, Kungfu, in Earl's Court three weeks before new year's eve. We chose this place not only for the good variety of lovely Chinese cuisines from different regions, but also to enjoy many happy hours singing karaoke together.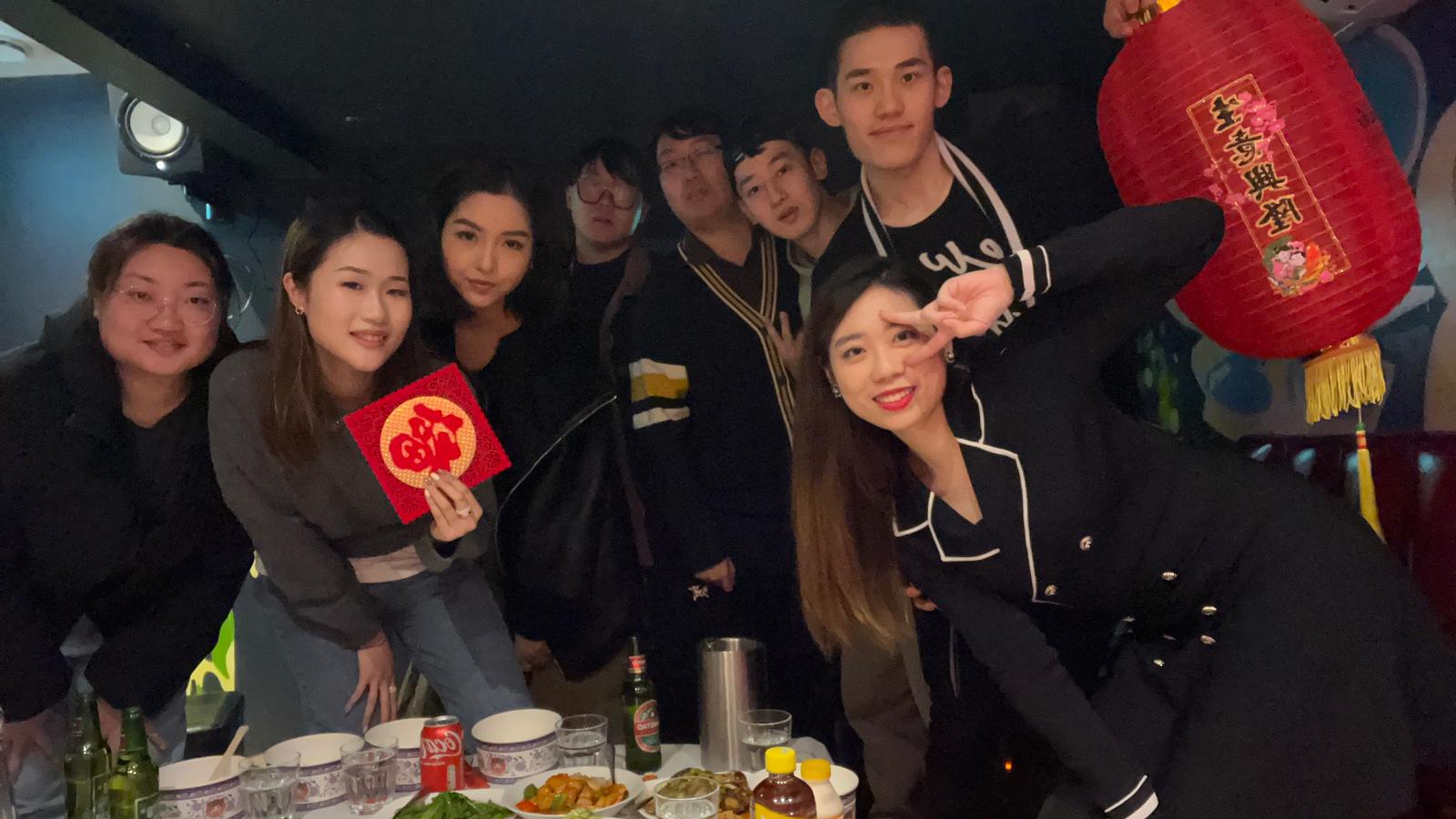 3. Make some dumplings in student dorm
Dumplings, the most typical Chinese traditional food should never be missed at such a great festival. For some Chinese students who prefer to stay local, making dumplings at home can provide a lot of fun and help ease any feelings of homesickness. And indeed, it would be great fun to do this with friends! Mixing dough, wrapping stuffing, and then boiling them. I'm sure the moment you have those pieces of handmade dumplings  would be unforgettable!

4. Cheer with the parade crowd
Every first day of the new year, there is a magnificent parade in central London celebrating the Chinese New Year. At that time, the main roads near London's Chinatown and Trafalgar Square are temporarily closed for the parade processions. Imbued with festive emotion and parade drumming, people on both sides of the road are filled with cheer. When there in the middle of it all, you can't help but celebrate the Chinese New Year with everyone else too!

5. Tour China town in-depth
An in-depth tour of China Town be very entertaining, especially during the such festivals. There aren't many better festival feelings in London that exploring China Town. Luckily, this wonderful place is just a minutes walk away from Westminster's Regent Street Campus.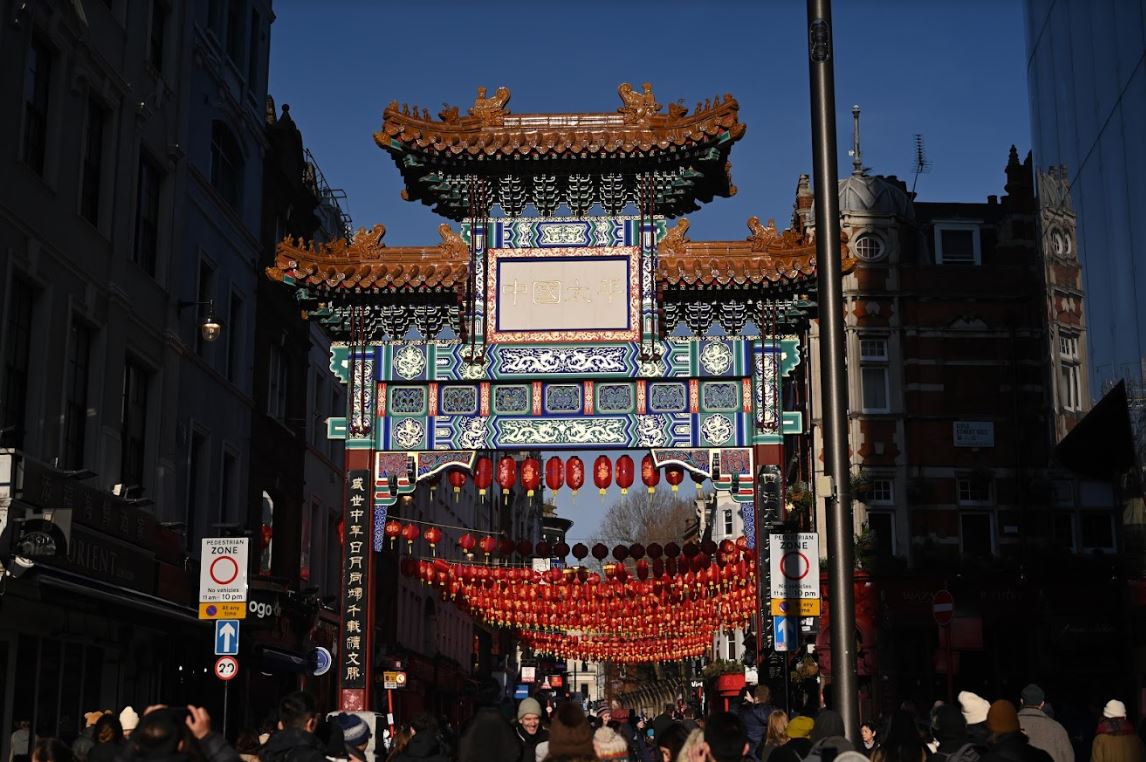 A few days before the Chinese New Year's eve, a mobile booth in the middle of China Town was selling Fai Chun (春联), written on the spot.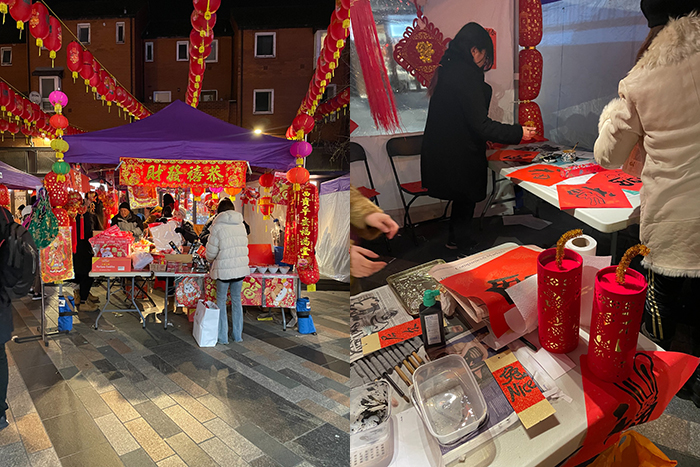 On the first day of the Chinese New Year, there will be an attractive lion dance performance in Chinatown. Traditionally, the dance lion (舞狮) is performed by two professional actors who will visit each store and restaurant in Chinatown for lucky money.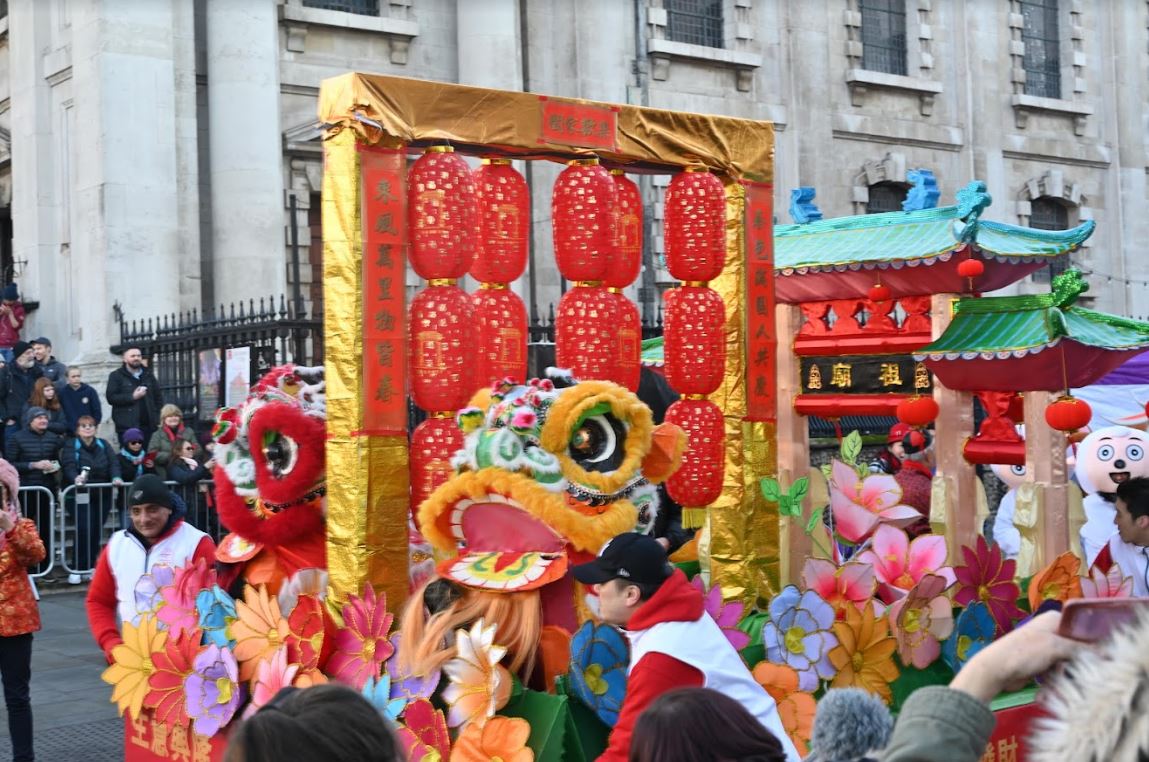 I hope one day you can join me to experience the beauty of the Chinese New Year in London!
A big thank you to Boyu Li, who is studying International Media Business MA at the University of Westminster for so many great photos found in this blog.
Happy Chinese New Year!
Lisa
For more insights from international students studying at the University of Westminster and living in the heart of London, please visit International Student Blogs.