As a musician, there is nothing more exciting than getting access to professional music equipment to create and produce music. But sadly the high price to access often puts many musicians like myself off. However, what if you could rent and access this equipment to create your music at any time? Well the good news is that, studying a music course at Westminster gives you this opportunity. 
About Me
My name is Haodong Wang, I am both a singer and a music Producer. Back in China, I have been working in the music industry creating advertising music for
Gucci
, CK, 
Basto
 and other major brands. I also composed music for fashion show designers such as Zhichen, and recorded theme songs for various TV series and movies. I 
was recently honored with the "Digitaling Award" in China for my work.
 As a performance a singer, I appeared in various music variety shows of Jiangsu Satellite TV and Oriental TV in China. 
Now I am onto a new challenge, and Yes I'm excited! it's going to be an amazing musical journey studying Audio Production MA at Westminster utilizing all the fantastic professional music equipment and facilities at the University.
Recording and Production Studios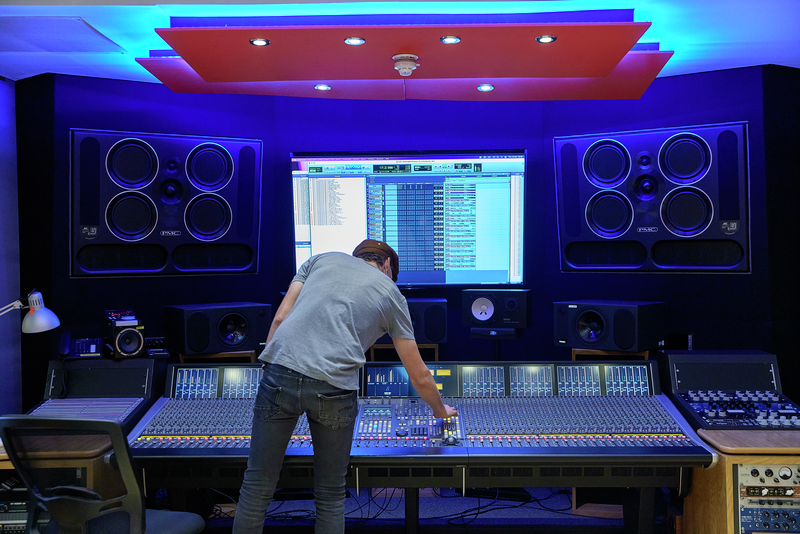 One notable facility I am excited to use is the large recording studio, District 9, that includes access to quality music equipment ideal for students to play music and showcase their talents. There are many more impressive pieces of music equipment I'm looking forward to using during my studies, such as:
7.1 stereo(powered by PMC
YAMAHA
48-track SSL console
More than enough studios
Rehearsal rooms
Synthesizer rooms stocked with basic equipment
In addition to a recording and production studio, access to professional recording equipment is also essential as an aspiring professional musician. Therefore, the next part of our journey takes us to the microphones.
Microphones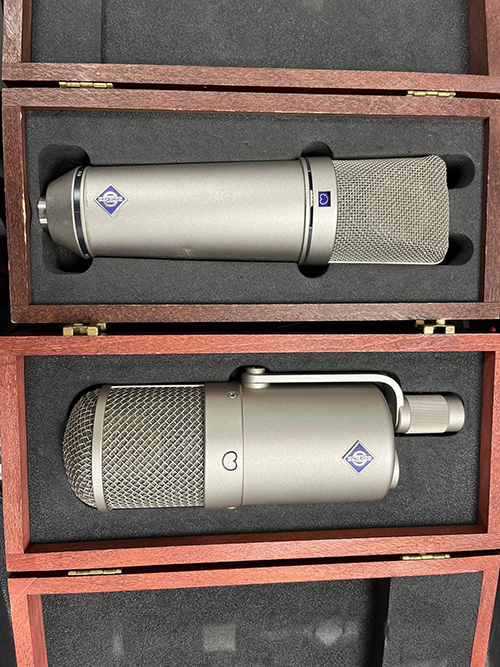 The legendary Neumann, from the renowned and much admired German company. The industry standard U87 comes from this brand. You can see the sound of U87 in professional recording studios all over the world. But, it is also worth highlighting that you can use the most authentic Neumann U47 at the University of Westminster too! This classic microphone has been reproduced by numerous manufacturers and can also become a treasure in your hands when studying here. At the same time, it is suitable for various styles of capacitive microphones, such as:
M149
AKG C414
moving coil microphone
Shure sm57
Beta52a
Ribbon microphone
Coles 4038, and so on…
Wide-variety of high-quality instruments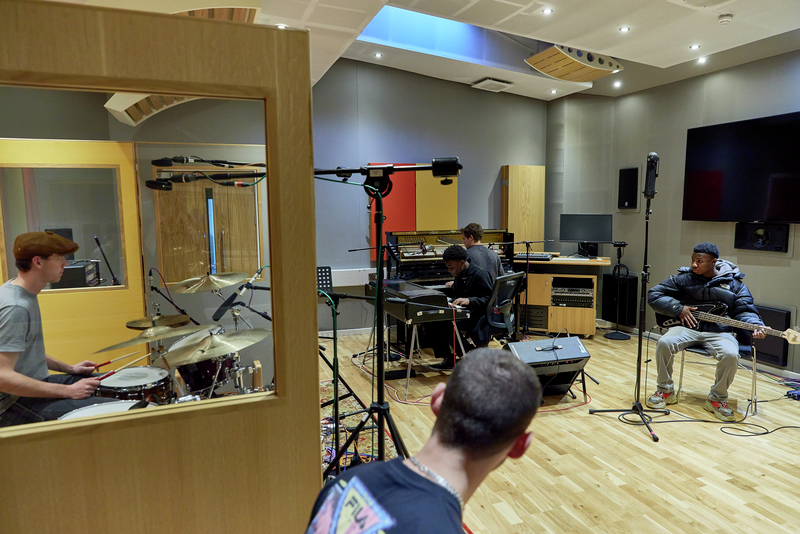 Another benefit as a music student at Westminster is that we can use a wide variety of high-quality musical instruments at any time, such as the Fender ST, Gibson Les Paul, and various synthesizers. This is welcome news for all my fellow musician friends from all over the world who may be worried about the transportation of their musical instruments! In addition, each studio is equipped with all kinds of professional hardware including compression, EQ, reverb, and interface. There is no need for me to talk more about this though, instead, the following pictures show you all the mics you can use at the University.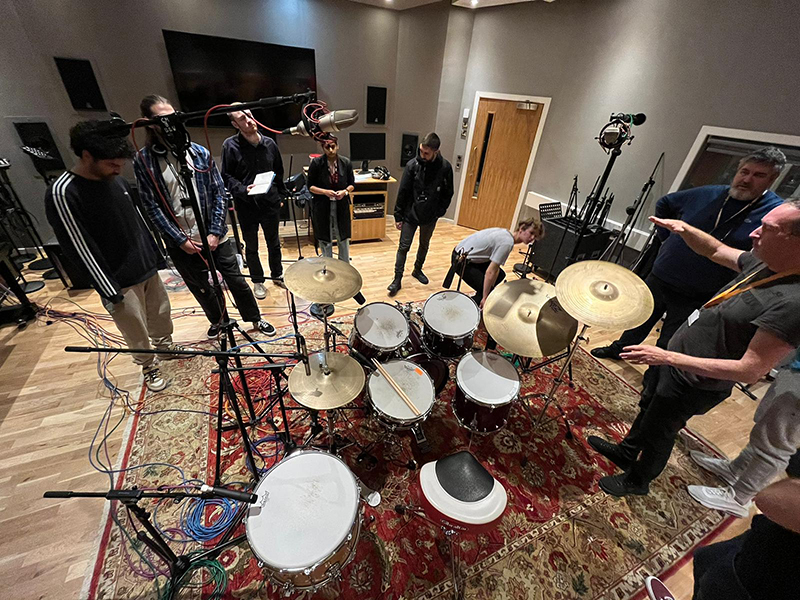 Yes, I can't fully describe all the facilities Westminster has to offer in words and pictures. It's up to you all to explore! In addition to music production and the strong media department, Westminster is also very professional in the production of audio across various creative industries taught at the University's Harrow campus. We can see more movies, radio related equipment, and learn more audio skills, all of which will make you a more well-rounded audio worker!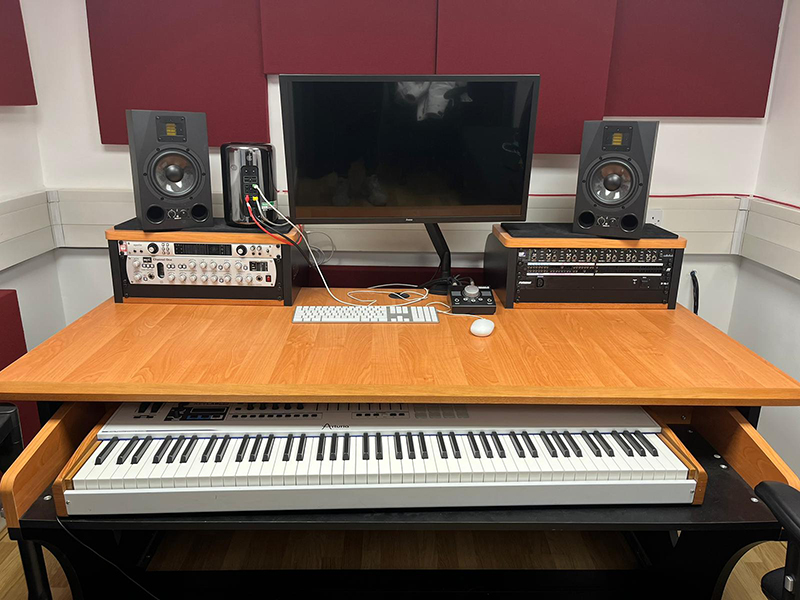 As a current music student, I know that any fellow aspiring professional musicians out there will absolutely love the musical atmosphere and access to top-quality professional music equipment here at the University of Westminster. Believe me, it is well worth it!
Haodong
For more insights from international students studying at the University of Westminster and living in the heart of London, please visit International Student Blogs.