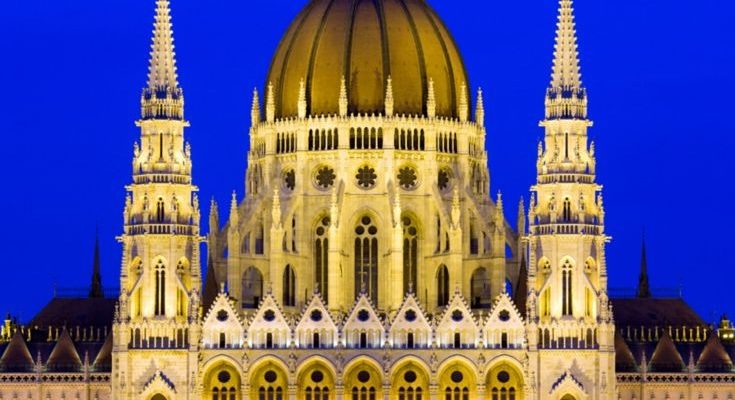 I have always been travelling far away from home thinking that the further I go the more interesting it gets. This hypothesis has proved to be erroneous, because there are no rules involved when you grab your backpack and get ready to hit the road.
Forgetting about all the myths, karma and other flimsy variables, there is one ingredient that could easily elevate your holiday standards – the perfect combination between two eras, one rooted in tradition and history and another one which belts out your modern desires.
I ended my previous article under the sign of a doubt – would Budapest's beauty be in line with Prague's? Without having second thoughts, the Hungarian capital is a truly unique place, one that I fell in love with. Like a jigsaw, the best of Budapest attractions are popping up from both sides of the road. It's hard to keep up with this city, my neck was sore after two days of scrutinizing every little bit of it.
The city is bathing some of its ancient alleys in Danube's waters evoking a very classy scene especially at night when all the lights and sights are reflected in the river. The mirror catches their shape, the flashes create incredible shades and you get a new story every night. You must visit Terezvaros (Heroes' Square) Hősök tere and Jozsefaros, two amazing areas embracing Danube through fine shorelines and small bridges. The parks, the statues and the architectural style all leave the impression that you are analyzing a canvas and not a district. Home of cultural institutes, historical events and Hungarian customs, both Terezvaros and Józsefváros deserve your attention.
Travelling from Prague to Budapest, the "chain bridge" brought me closer to one of the most beautiful buildings I have ever seen, a real jewel of this capital and "la pièce de résistance" of the Hungarian political regime – the Parliament. I visited it during the day, I was under its spell at night and I filled half of an 8GB memory card with pictures and videos. The seagulls spreading their wings just above its root were creating an amazing visual effect. Their feathers looked like snowflakes falling over the city whilst the light projectors turned the building into a gingerbread house.  Tram number 2 circles the Parliament offering you a chance to take a closer look at it. Such a narrow tram tough, it reminded me of the Harry Potter scene (Harry Potter and the Prisoner of Azkaban) when the bus squeezed between two trams found side by side!
Once you crossed Danube towards Buda Centre a new fairytales begins.
Buda Castle had its first inhabitants back in the 13th century, but it has been so well preserved and recently refurbished that you would not have guessed its age. Together with Matthias Church they create an unbelievable fortress, a true labyrinth which invites you to explore the most hidden chambers. The Gallery and the Tower attract thousands of tourists every season, hosting cultural festivals, exhibitions and concerts. The summer days could be exhausting though, but the ice-cream shops prevent you from melting. There are mini-vans found even on the stiffest rocks giving you a boost of energy to continue the journey.
The food was as tasty as the Czech dishes, Hungarians having their own Goulash and Kürtőskalács (chimney cake).
There are quite a few tourist places I have not talked about in this article, I am letting you discover their beauty – St. Stephen's Basilica, Synagogue or Szechenyi Baths, so do not forget to bring your swimming wear with your – the thermal waters are one of the main attractions in Budapest and they are known world-wide for their healing benefits.
I have just crossed the borders going back to Romania for few days before the summer is over, but I am already planning another trip to Hungary. Once you get to see the best of Budapest, there is hard to resist the temptation of not pressing the "booking" button for a second time. I cannot wait to see Houdini's home town once again!
Latest posts by Diana Florescu (see all)