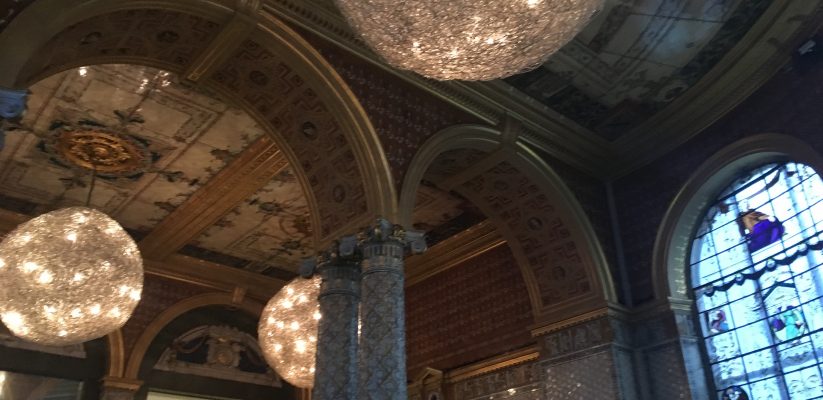 So I have finally done it. I have finally completed my first official novel. Of course I have written a few other bodies of "work" through out my life, but outside of a book I wrote in 5th grade for class, I hadn't actually completed any of them.
I ticked that box this week thanks to this amazing group of folks at https://nanowrimo.org. And my mother for steering me in the direction of the site in the first place.
But… to start
Items I have a learned today
Bobble hat: beanie
Shambolic: a new way to say shambles. Said like "that meeting tends to get shambolic." Or you can apparently make it plural by saying "omni-shambles"
Torch: Flash light
Choon!: Good tune!
Never a bother: No worries or no problem.
Muppet: dork
Lairy: loud, in your face or out of control. Said like "that person or that coat is a bit too lairy"
Garden Peas: regular normal peas that the civilized world should be eating
Mushy Peas: nasty/mashed up pea stuff that is apparently served over here (can you tell which type of peas I prefer?? -insert angel face-)
Jammie Dodger: a type of "biscuit" (cookie) that everyone grew up on. I've apparently had a horrible education because I had no idea what the hell they are.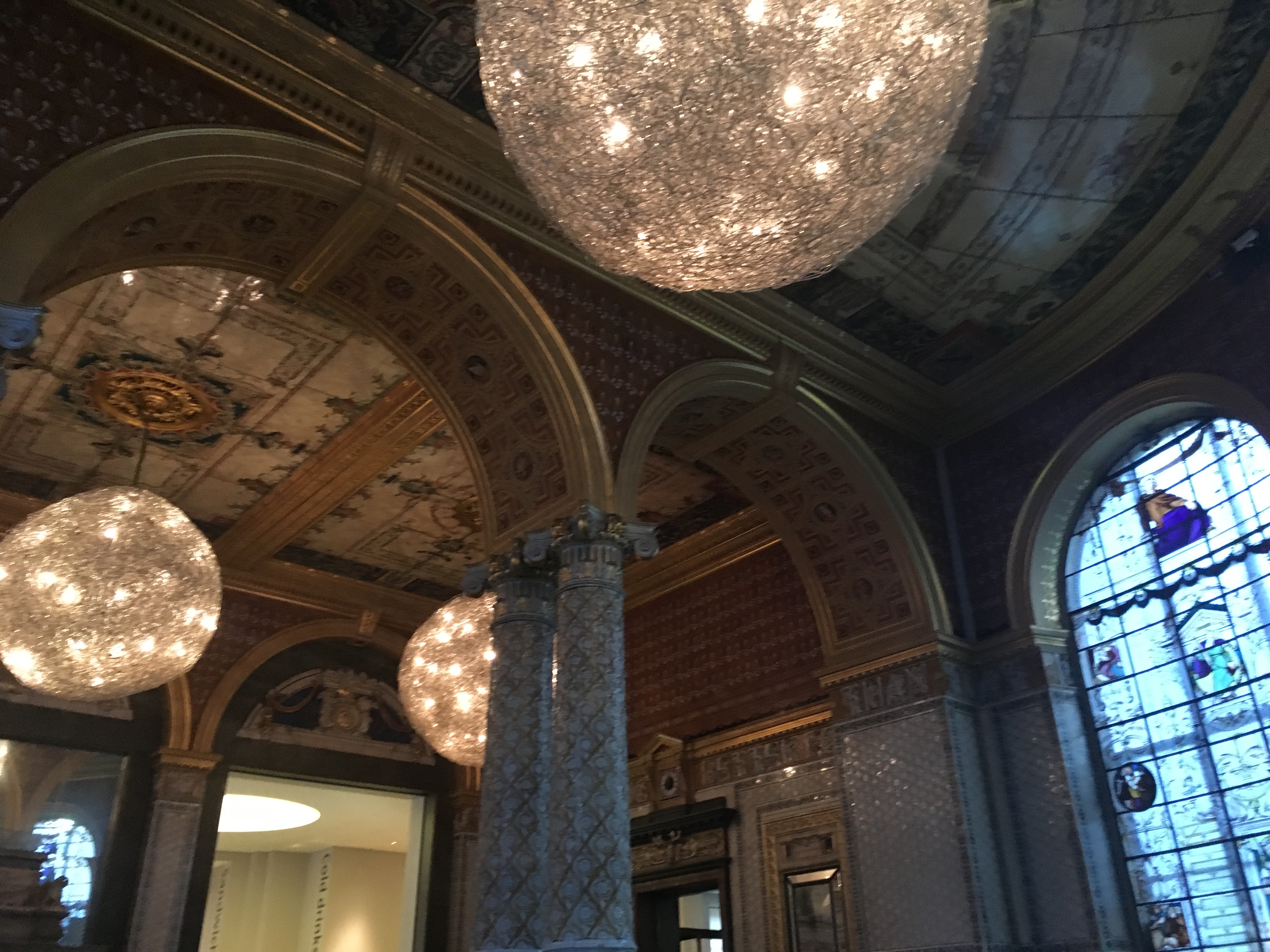 Victoria and Albert Museum cafe. The view as I was wrapping up the writing of "Just Maria: Just Me."
I pretty much average 5-6 hours of a sleep a night at the moment (which I know is going to freak my mother out, but I am fine! I promise!). Even when I am not up working on something for school or writing, my body has sort of moved into functioning off of limited hours of sleep. I'm not entirely sure that's a good thing. But some day I will return to regular sleeping schedule (maybe in two years when I have finished this MBA program).
So this past week has been a bit busy. As I mentioned above I have finished my first book. I am not entirely sure if I am willing to share it yet as it's kind of all over the place. However, it is still such a great feeling to know that I have written it. It's out of mind and on paper, even if there are one too many f' bombs in it. Not that I swear… ever.
My Met Police Group (the first big assignment for the MBA program is to come up with an innovative solution to tackle youth and knife crime in London) is also really close to being able to turn around our first pass at our portfolio. And then we will have the next few weeks to touch it up and make it final.
And my project at work has kicked up a notch. Next week I think I'm literally in about 20 different meetings about it as we are to the point that we need to start implementing/rolling things out.
So it's been busy. But it's been good.
I have also now been to my very first concert in London. Music has always been a huge part of my life, for as long as I can remember it was a part of my career as well. It's a bit strange to not be working around it.

I saw my favorite New Zealand group – Six60. I'd actually met them a few years ago after a small show in Portland, Oregon. There were only a few of us in attendance at that show, so idiot Maria didn't expect a sold out house for the show in London. I also expected them to be the openers (face palm).
I showed up on Thursday at 7:30pm (doors opened at 7:00pm) expecting them to take the stage soon. I had just gotten over being sick and wanted to check them out and then go home and go to bed. I get there only to realize that they are freaking headliners. So much for early bed!
[youtube https://www.youtube.com/watch?v=CPHgg7XJDZI]
It was a great show though. Nico & Vinz opened it up and then Six60 closed us all down.
There's such great energy in good live music, I think I loved the energy of the crowd almost as much as the show (except for maybe all of the random boobs that were being shown off… the lead singer of Six60 really isn't all that hard on the eye).
Anyway, despite my mistake in the order of the line up, I loved my introduction to the music scene in London. I also kind of loved that I went alone.
I don't think I have anything earth shattering to share with you all at this point, I continue to keep plugging along.
Well, I mean other than that I just might have completed my first best-selling book 🙂
If I ever get it to the point where I'm willing to share it.
But that's a story for another day… and I have a Marketing plan for the Met Police to try and figure out.
Happy December everyone!
Read this story and other posts on Maria's personal blog
Latest posts by Maria Vandenburg (see all)