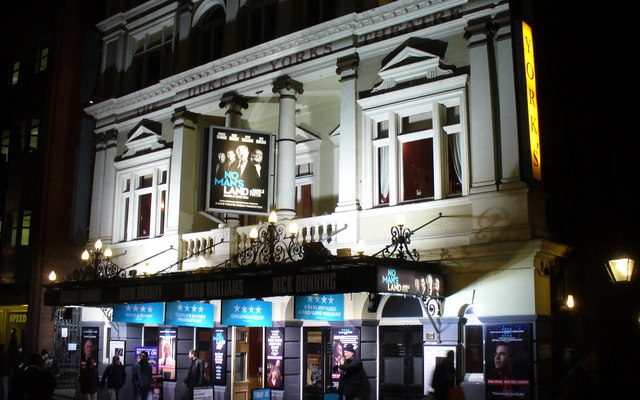 London is a theatrical, cultural and historic playground.  Much like Hollywood or Broadway, there is always something to see on the screen or stage.  But what to see? Where to see it? When to go?  I have found that if you are patient and take the time to search and look, West End show tickets can be easily found, cost-effective, and absolutely fun to watch. I have been to 3 shows in the last few weeks and I would like to share those with you along with some good places to grab a bite to eat pre or post curtain!
1) Charlie and the Chocolate Factory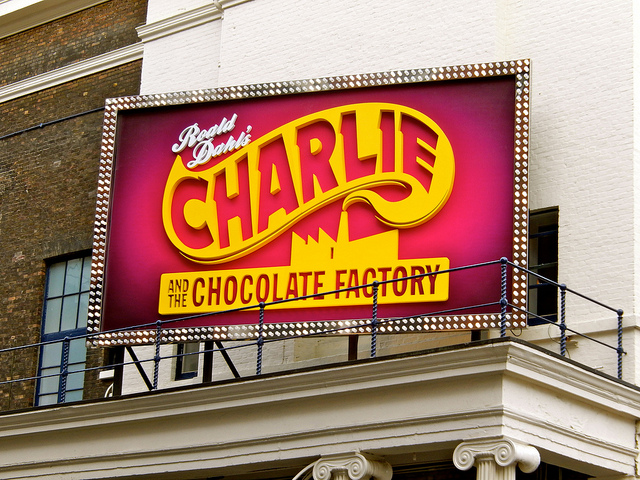 This story is one we all know well… if you don't, hopefully you will pick up the book and give it a quick read, because this is a show you do not want to miss!  This stage adaptation of Roald Dahl's classic is one that you need to see before it leaves the city.  This was absolutely a wonderful and fun show that took me back to being a kid.  Tickets to this show are cheap, typically starting at £18.50, but I splurged and spent £50.00 for floor seats next to the stage (IT WAS WORTH IT!).  Tickets can be found on their website or from any ticket vendor online (be cautious about tickets on the street and from unknown sellers!).  The story is great and cast wonderful, they even have a song surprise at the end that pays a great homage to the original Willy Wonka and the late Gene Wilder.  Before the show, stop off into the Bear & Staff Pub, located at Charing Cross and Bear (just south of Leicester Square Tube stop).  You can check out their menu online and the burgers are great as is any pint of Nicholson's!
2) Phantom of the Opera
One of the best and classic pieces of stage genius to grace our time.  This show is epic, powerful, and like nothing you have seen (or if you have seen it you know you want to see it again… maybe again after that!).  I have seen this production several times, but only once in London.  It was by far the best here and I am actually having an internal argument as to when I want to see it again.  The stage setting is brilliant and the music will move you.  Tickets usually run about £25 but they do sometimes offer student discounts or cheaper tickets if you get them from the box office about 10 minutes or so from the start of the show.
Before or after the show I recommend a stop off in the Lord Moon of the Mall for some Fish & Chips or a good Pie! It is located on Whitehall not to far south from the Charing Cross Tube station. Their menu is online and don't forget to grab a pint of Guardsman when you order your food! Cheers!
3) No Man's Land
I saved the best for last.  This was a once in a lifetime experience and if you have not seen it, get tickets now before it is closed!  There are many shows left but tickets are getting more expensive by the second. This show stars Sir Patrick Stewart and Sir Ian McKellen in a stage adaptation of the book.  It was a wonderful trip into the minds of aging writers and whirlwind of alcohol abuse.  Tickets are ranging from £35 to £300 so get them fast!  I found my tickets on LoveTheatre.com.
Please see this if you do nothing else, the cast is epic and the experience is like none other.  The cast also leaves through the back stage door after the show, so if you are patient, you can grab an autograph or two and maybe a photo (No SELFIES! They don't allow it and will remove the cast if you try!). The added plus to this show is random celebrities do attend and we sat next to Jared Harris (Sherlock Holmes & Mad Men) during the show.
Before the show I recommend grabbing some food at one of the strangest places I have ever been. La Bodega Negra is located at 9 Old Compton Street (right around the corner from the show) and offers up some very unique takes on Mexican street food.  The place can be easily missed due to the fact it looks 100% like an "adult" shop!  I assure you it is in fact a great place to eat!  There is a small cafe on the other side if you are not feeling adventurous, but if you are there… step out of your comfort zone and go into the main area!
Read this story and other posts on Nick's personal blog.
Latest posts by Nick Louis (see all)