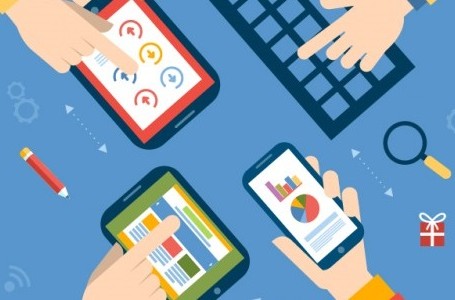 Ready to start the new term? The induction week is just around the corner, but I am still holding back on skimming through my timetable. The summer holiday went too fast and I feel like I need some few incentives getting me back on track.
If you do share my "big enthusiasm" and you find yourself swiveling between booking your last trip and returning to London, I suggest you have a look at these top Apps to make your academic life and work easier. Not all of them are carrying long-lasting fame and echoing names, but we are not here to assess marketing campaigns, but to choose the most suitable ones for our survival throughout the year.
Get yourself organised and save time using one of these two. You may think you've already got everything sorted, but those mid-term reports, group assessments and presentations are on their way and together with them some tight deadlines that you do not want to miss.
A little bit of inspiration never killed anybody; of course, you should double-check those sources and do not fall prey to catchy titles. Scribd gives you an easy access to millions of books and documents online, serving as an indispensable source of information, literature and references for your academic works.
Speaking of academic writing, we all know how troublesome it gets when you do not reference properly your sources; the most common scenario envisages you spending hours and hours scrutinizing a tremendous amount of papers, creating a fine report and making citing errors that could cost you your grade. The App I am putting forward is the lazy, but handy option of getting your sources nicely structured, alphabetically ordered and obviously correctly referenced. You could also choose a more conventional approach and attend one or two referencing classes where you can familiarize with Harvard Referencing and get to know more about plagiarism.
4. DuoLingo
Buenos dias, Bonjour, Guten Tag, Sobh beh'khayr, Kalimera, Good afternoon everyone! If you are about to undertake some Polylang classes or you just happen to get along with foreign languages, this platform is one of the most interactive top Apps pushing you towards constant and progressive learning. DuoLingo does its best to provide this help: either to learn the basics or to freshen up your knowledge if you're a bit rusty.
5. SelfControl
Not sure how many of you have heard about this one before, but the title is self-evident. If you feel an itch every 5 minutes you spend away from your Facebook page, I suggest you have a look at it. It's all about helping us not log on to Facebook or spend hours watching cat videos on YouTube. After downloading the app you can key in the websites you'd like to be blocked from visiting. Once you've chosen the sites, then select a time you'd like to be banned from accessing them from your computer and you're done.
6. MyFitnessPal
So far, we've been talking about studying, passing our assessments and keeping ourselves away from "social vitamins" such as Facebook, Twitter, YouTube and similar companies. If you're a student, it doesn't mean you are not allowed to have a life and your health should be your top priority. MyFitnessPal makes it easy to track your food and water intake. You can track all the food (and coffee) you consume, measure your fitness goals, and even calculate how many calories you're burning each day.
7. Spotify
This App revolutionised the music industry and it has recently constrained Apple from bringing into the market a new service AppleMusic (announced in June 2015 at the Worldwide Developers Conference). Spotify enables you to remotely source millions of different songs on various record labels and share the music with others. Like all the previous Apps, this one is also free of charge when it is used online (Wifi connections). Once you go offline you need to upgrade to Premium and you can do so at a reduced student rate.
Most of these companies were once fragile startups working under extreme uncertainty and gloomy prospects whenever they were reaching for the top. Why am I making such a statement? Because life is all about perseverance and sometimes even taking a different road.
If you are interested in knowing more about the startup phenomenon I recommend to team up with Eric Ries's Lean Startup book with Nir Eyal's thoughtful writing Hooked: How to Build Habit-Forming Products. Examine them well and give yourself a tap on the back 'cause you've just embarked on a thrilling, business savvy journey; one that could offer you some quite fine and helpful insights on starting, growing, protecting and moving your business to the next level among the major players in the tech league. Do not look ghastly about the unknown, but rather sympathise with the thought of learning from other people experiences, failures and success'.
Read this post and other stories on Diana's personal blog
Latest posts by Diana Florescu (see all)