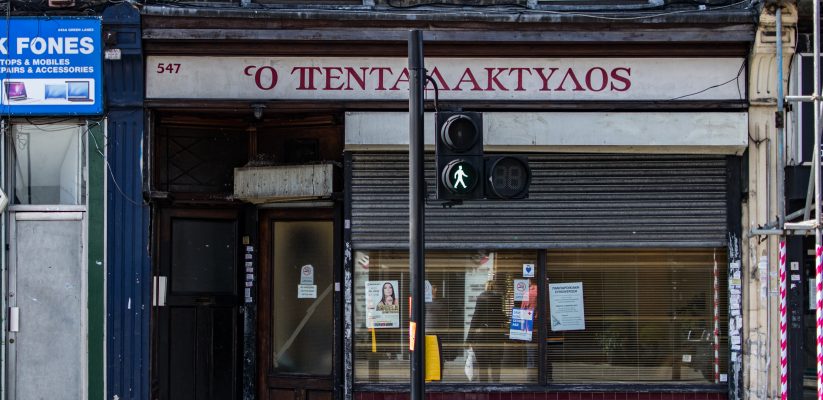 University of Westminster linguists Petros Karatsareas and his doctoral student Giulia Pepe have been selected to showcase their expertise on urban multilingualism at this year's Being Human Festival taking place from 17–25 November.
The festival is led by the School of Advanced Study, University of London, in partnership with the Arts & Humanities Research Council and the British Academy. It highlights the ways in which the humanities can inspire and enrich our everyday lives, help us to understand ourselves, our relationships with others, and the challenges we face in a changing world.
Petros and Giulia submitted photographs for the exhibition themed "Understanding our multilingual world", which is organised by the AHRC OWRI research project Multilingualism: Empowering Individuals, Transforming Societies. There was a special interest in photographs displaying what multilingualism means to different people and their communities. Both Petros's and Giulia's photographs were selected for exhibition.
Petros's photograph, entitled "Eroding heritage", depicts one of the most iconic and traditional Greek Cypriot coffee houses that are dotted along north London's Green Lanes. The sign reads Ὁ ΠΕΝΤΑΔΑΚΤΥΛΟS (O Pentadaktylos), referring to the highest peak on the Kyrenia Mountains in the northern coast of Cyprus. The old-fashioned, polytonic spelling with the rough breathing on the omicron <Ὁ> echoes the community's Greek heritage. A Latin <S>, however, has supplanted the Greek <Σ> (sigma) capturing the way in which English is gradually but steadily replacing Greek as a means of communication within London's Greek Cypriot diaspora in a pungent typographic allegory.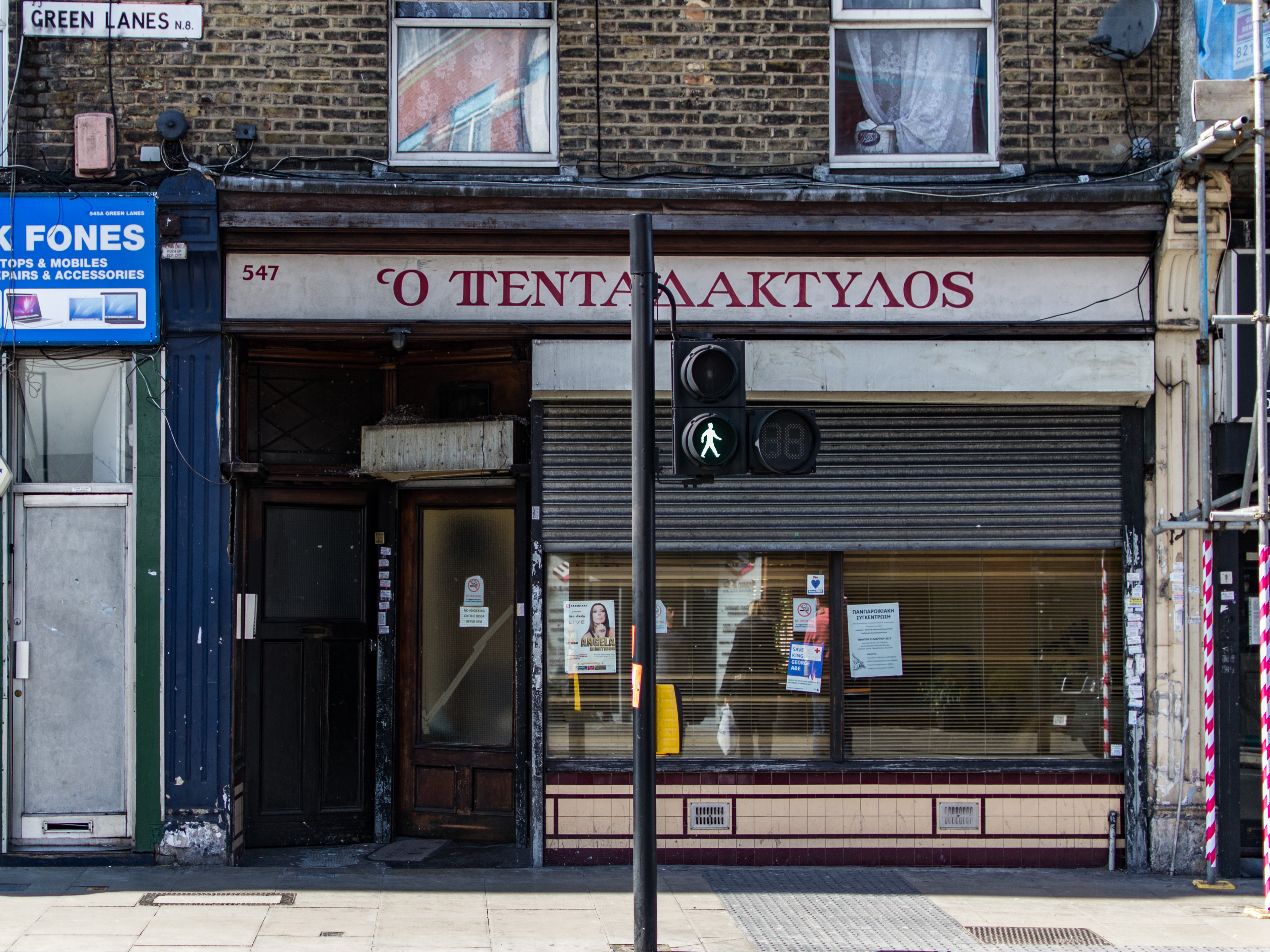 Giulia's photograph is entitled "Multilingualism on wheels" and depicts an Italian driving school on Clerkenwell Road in central London. Giulia describes the picture: "Multilingualism is learning to drive, in London, with instructors that not only speak English, but also Italian. The Holborn School of Driving was established in 1965. Two Italian brothers opened this Scuola Guida in the heart of the traditional Italian neighbourhood, not too far from St. Peter church, where every Sunday Italian faithful gather for the mass celebrated in Italian. Since not only Italians live in this area nowadays, the school opened to multilingualism, with lessons taught in many other languages. But the colours of the façade speak Italian. Green, white and red, as the Italian flag, shouting: we are Italiani."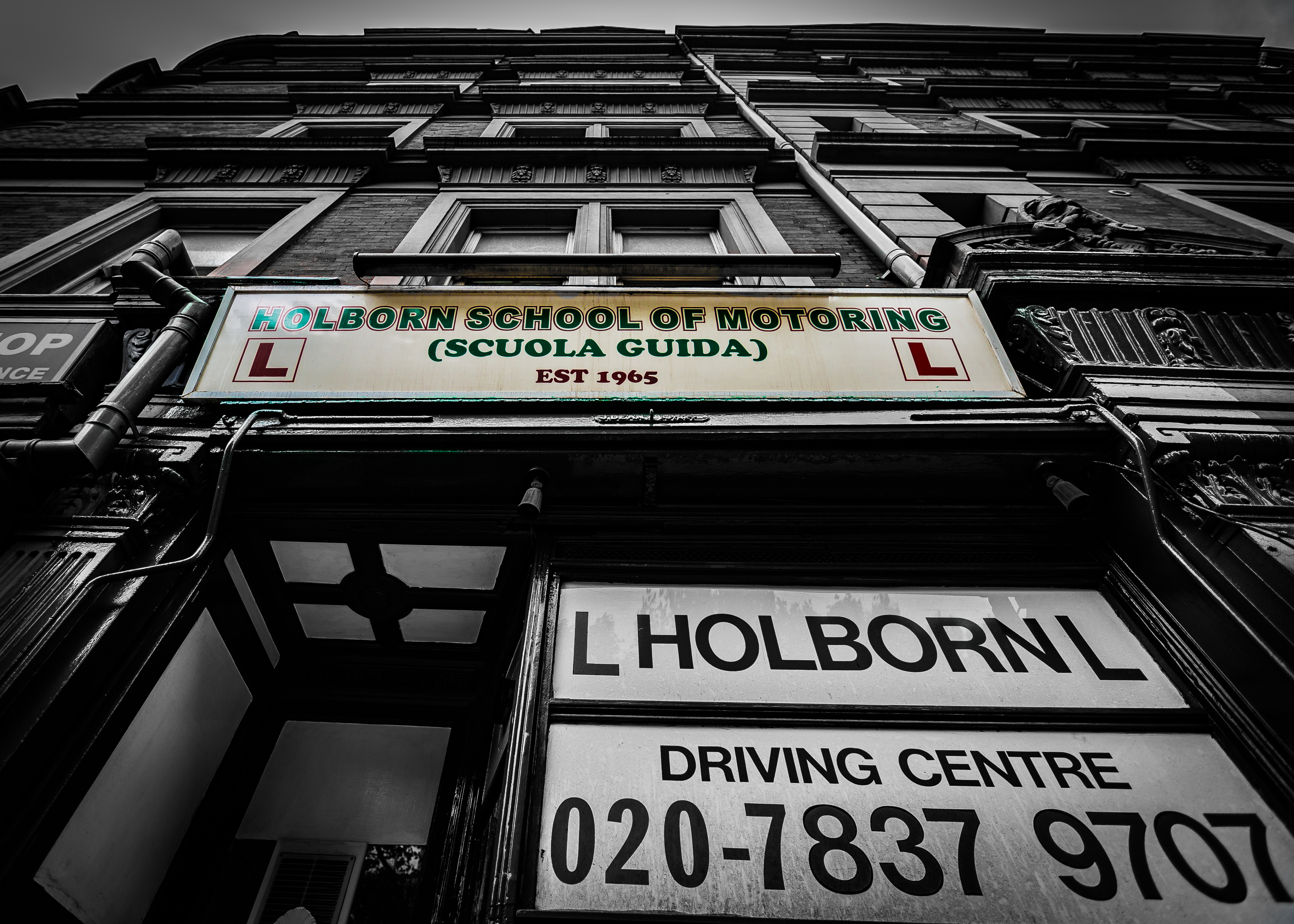 The photographs will be exhibited from 17 until 25 November in the following locations:
Michaelhouse Cafe, Cambridge
Meadows Library, Nottingham
Grassmarket Centre, Edinburgh
East Belfast Mission, Belfast
Latest posts by Petros Karatsareas (see all)