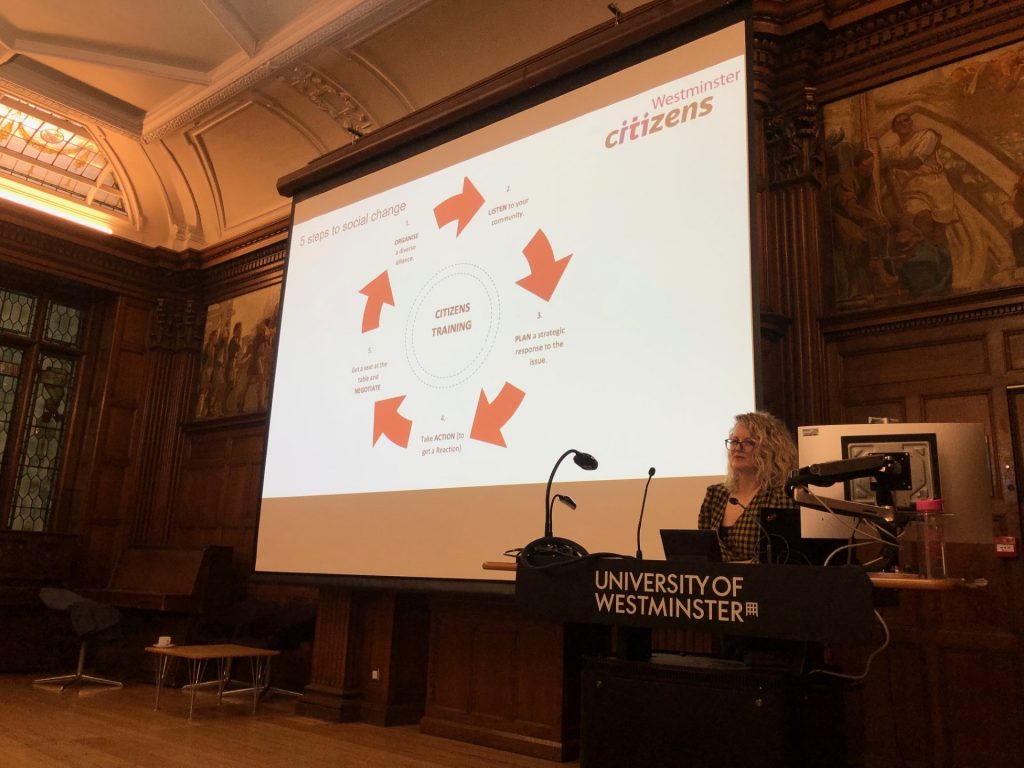 The "Working with Citizens UK to Develop Impactful Research and Knowledge Exchange" event held on Tuesday, May 23rd, 2023, was a resounding success, with a packed room of enthusiastic attendees. Led by Daniel Mackintosh and Lucy Gardner, Community Organisers, and Tim Hall, Academic in Residence from Citizens UK, the workshop aimed to enlighten UoW researchers on the potential of collaboration with Citizens UK to enhance their research and knowledge exchange endeavours.
The event commenced with a warm welcome and introductions, setting the stage for an engaging and insightful session. Participants were introduced to Citizens UK and its achievements, gaining valuable insights into the organization's purpose and impact. The concept of community organizing was explored, highlighting its distinctive characteristics and how it differs from charity, advocacy, and mobilizing efforts. The audience delved into the five steps to social change, emphasizing the importance of inclusive listening, the iron rule, prioritizing people over programs, and the collective building of power.
A series of captivating local stories from West London Citizens showcased the organization's practical impact on various levels. Examples included community initiatives such as Scrubs and Hostels at the local level, the Youth Zone at the borough level, and the Integrated Care System Living Wage Campaign on a wider West London scale. These narratives vividly illustrated the power of community organizing and served as inspiration for participants to reflect on how such activities could be integrated into their own teaching, research, and knowledge exchange efforts.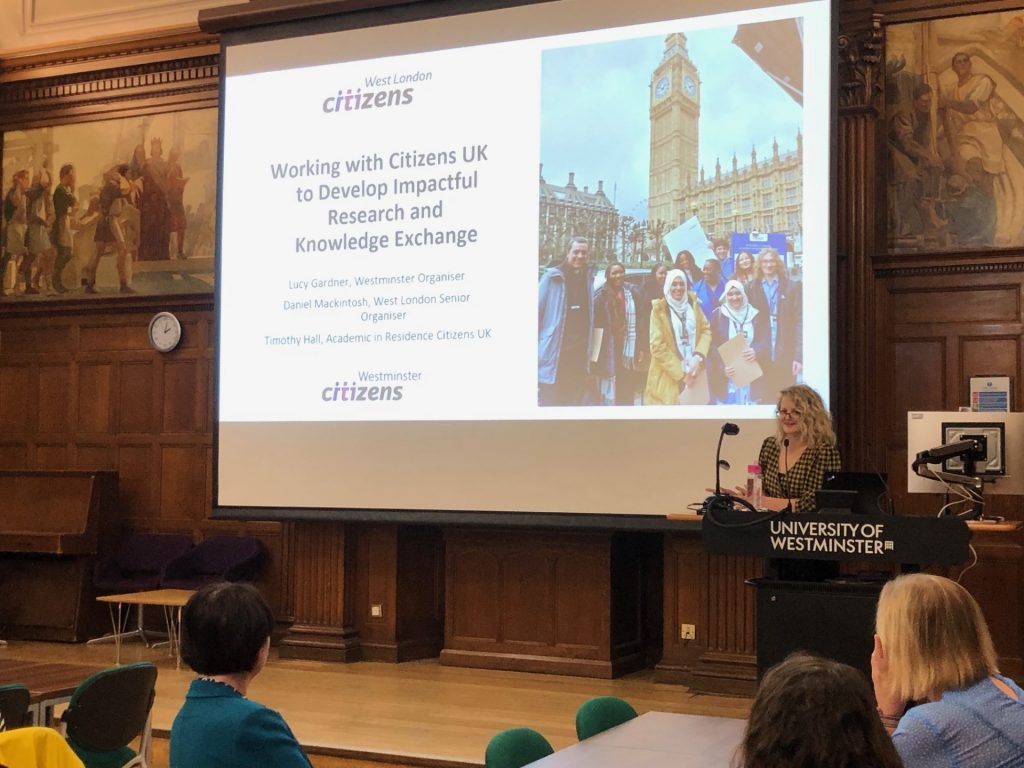 The event continued with a presentation by Tim Hall, who shared compelling case studies demonstrating the collaboration between Citizens UK and universities. The case studies included the Democracy in Action module at the University of Essex, Environmental Research and Civil Society engagement at the University of Birmingham, Health Outcomes in East Birmingham initiative at Aston University, and the King's Refugee Community Sponsorship Scheme at King's College London. Participants engaged in small group discussions, exchanging thoughts on the case studies and exploring how their own research areas could benefit from insights derived from community organizing, fostering relevance to community needs.
Following lively feedback and discussions, Lucy Gardner presented the next steps for engaging with Citizens UK, outlining a roadmap for the academic year 2023-24. Additionally, participants were encouraged to participate in broader civic actions, enabling them to make a tangible impact in their communities.
The event concluded on a high note, leaving participants invigorated and eager to embark on this exciting collaboration with Citizens UK. The discussions sparked a multitude of intriguing starting points, laying the foundation for future endeavours in impactful research and knowledge exchange.
We extend our heartfelt gratitude to all attendees for their active participation and enthusiasm. Together, we are poised to make a difference and effect positive change within our academic community and beyond.
Latest posts by Rafaela Tripalo (see all)