In order to record and demonstrate the impact beyond traditional metrics such as impact factors and citation scores, our research outputs have received, we have added the Altmetrics donut display to our WestminsterResearch institutional repository records.
What are Altmetrics?
Altmetrics (or alternative metrics) measure the impact of a scholarly research output based on online activity, using information beyond scholarly citations alone. Designed to capture research impact more quickly and recognize more types of impact. Altmetrics show the immediate impact of a research study in a social, rather than an academic, interest.
Altmetrics are meant to complement, not replace, traditional metrics. While citation-based metrics often takes a few years to accumulate, altmetrics show the immediate impact of the research study online.
Altmetrics can help you understand where and when a piece of research is being discussed and shared. It's also possible to monitor mentions of work online as soon as it's published.
Altmetric.com states that the Altmetric Attention Score and donut are designed to help you easily identify how much and what type of attention a research output has received. You might come across them on publisher article metrics pages, institutional repositories, or even individual researcher or lab publications pages.
You can always click on the donut to visit the details page for the research output, and to see the original mentions and references that have contributed to the attention score.
How can I see the altmetric score for my research output?
If your research output has received attention from any of the sources recorded by the Altmetric Attention Score, then a round icon, referred to as the Altmetric Donut, will appear with the record in WestminsterResearch.  Your publisher may also include this information.  If you do not see this, then your output hasn't yet received attention from the list of resources that are measured.
The colours of the donut represent the different sources of attention for each output: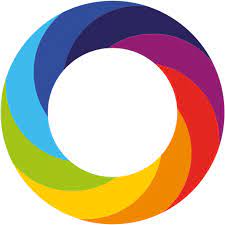 More information on how the scores are calculated, and the weighting given to each sources are included in the blog post Numbers behind Numbers: The Altmetric Attention Score and Sources Explained from Altmetric.com
Latest posts by Nina Watts (see all)