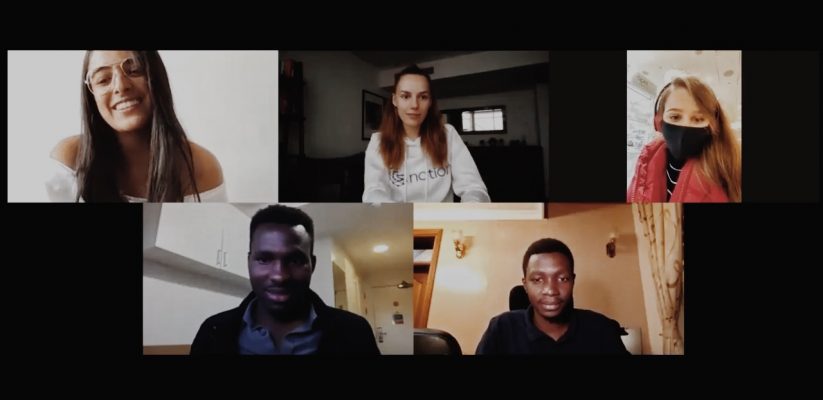 My name is Shejla and I am a Postgraduate student of the Entrepreneurship, Innovation and Enterprise Development MSc at, Westminster Business School, University of Westminster. In this blog article, I am going to share with you some good moments I spent with my team while working on our charity challenge, as part of our Entrepreneurial Mindset and Opportunities Creation module.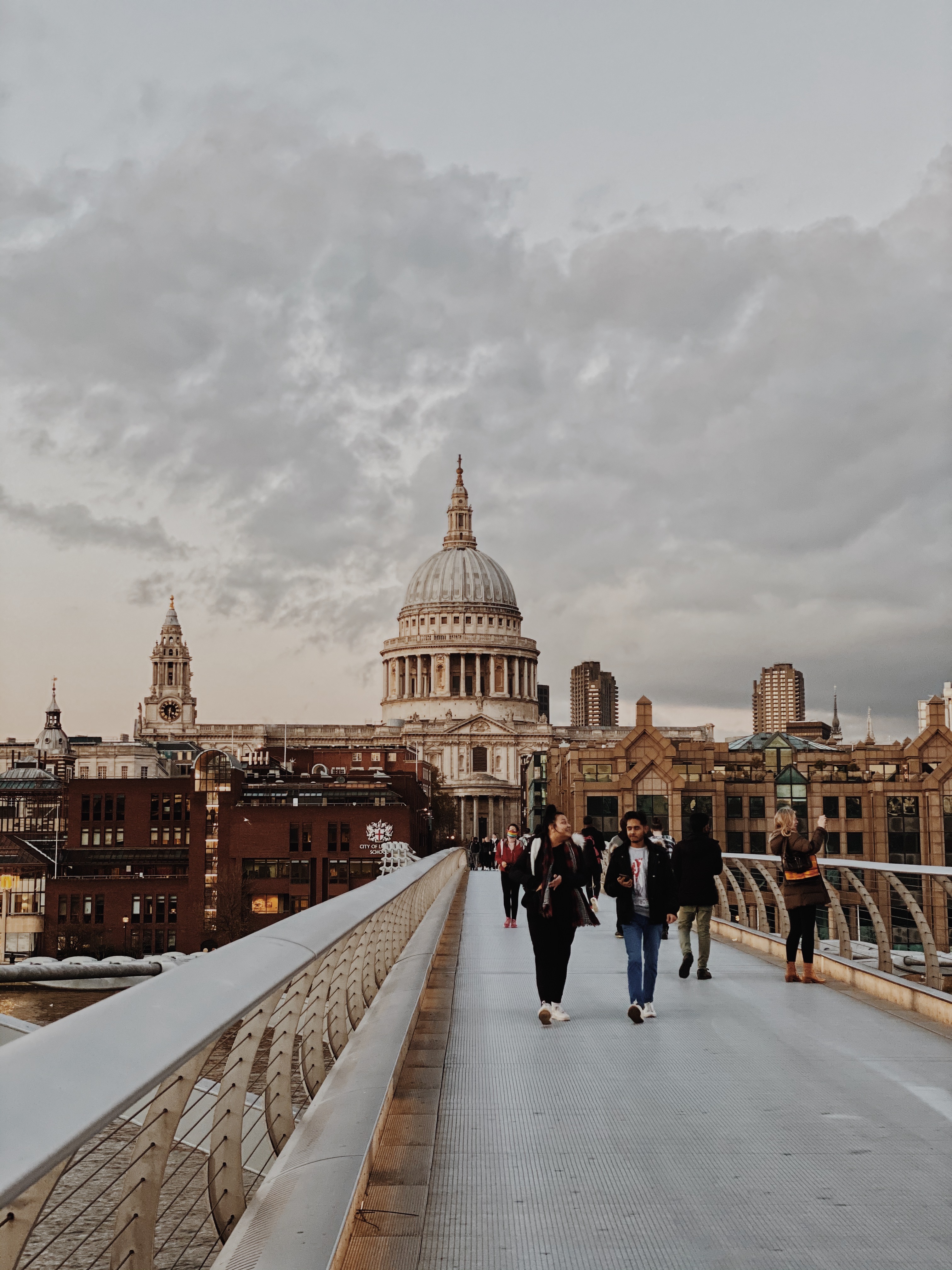 Since it is January and we all have reflected on the good things we have done during last year, let me tell you that this was one of the most fulfilling experiences I have ever had. I strongly believe that my classmates feel the same.
Fears of starting my masters during a pandemic
Coming to London and starting my master's during a pandemic, has been one of the most challenging decisions I made. This is because I am a sociable person, I love big cities and the diversity they provide, I have always enjoyed the real student experience (on campus) and I love to interact with other people. Moreover, I was concerned that during our online learning experience, I would not be able to reach my goals or even make new friends which is very important to me.
My fears started to slowly disappear when, in the first two weeks, I realized that I was part of a very diverse cohort. As I got to meet my classmates and started to network with them, I had no doubt that we were all special and each one of us shared good qualities.
In one of our modules, Entrepreneurial Mindset and Opportunities Creation, we were tasked to fund raise for our chosen charity. Each team did an amazing job. Team Lara collaborated with CoppaFeel on raising awareness of breast cancer, the Quarters chose 4refugeewomen who help empower immigrant women, team Alpine collaborated with SOS Africa, the Reals with Great Ormond Street Hospital and lastly my team Ubuntu chose to work with the Shots Foundation, having had a guest session from one of their trustees Shahid Azeem. The charity campaigns each student group held were remarkably diverse. Starting with Lara's #trysomethingnew campaign of baking chocolate crinkles, doing calligraphy and fluid art, to team Alpine's game tournament and Quarter's yoga sessions. I can proudly say we managed to fundraise over £1281.
Entrepreneurship and Collaboration: Working on a Team
I got the chance to work with a great team, which we decided to call UBUNTU. Ubuntu is a concept of philosophy in many Southern African countries, which means that your sense of self is shaped by your relationships with other people. It's a way of living that begins with the premise that "I am" only because "we are."
I participate, I share

– Archbishop Desmond Tutu
Since we first decided about the charity challenge theme, we wanted to give support for people facing mental health issues and make a change in our community.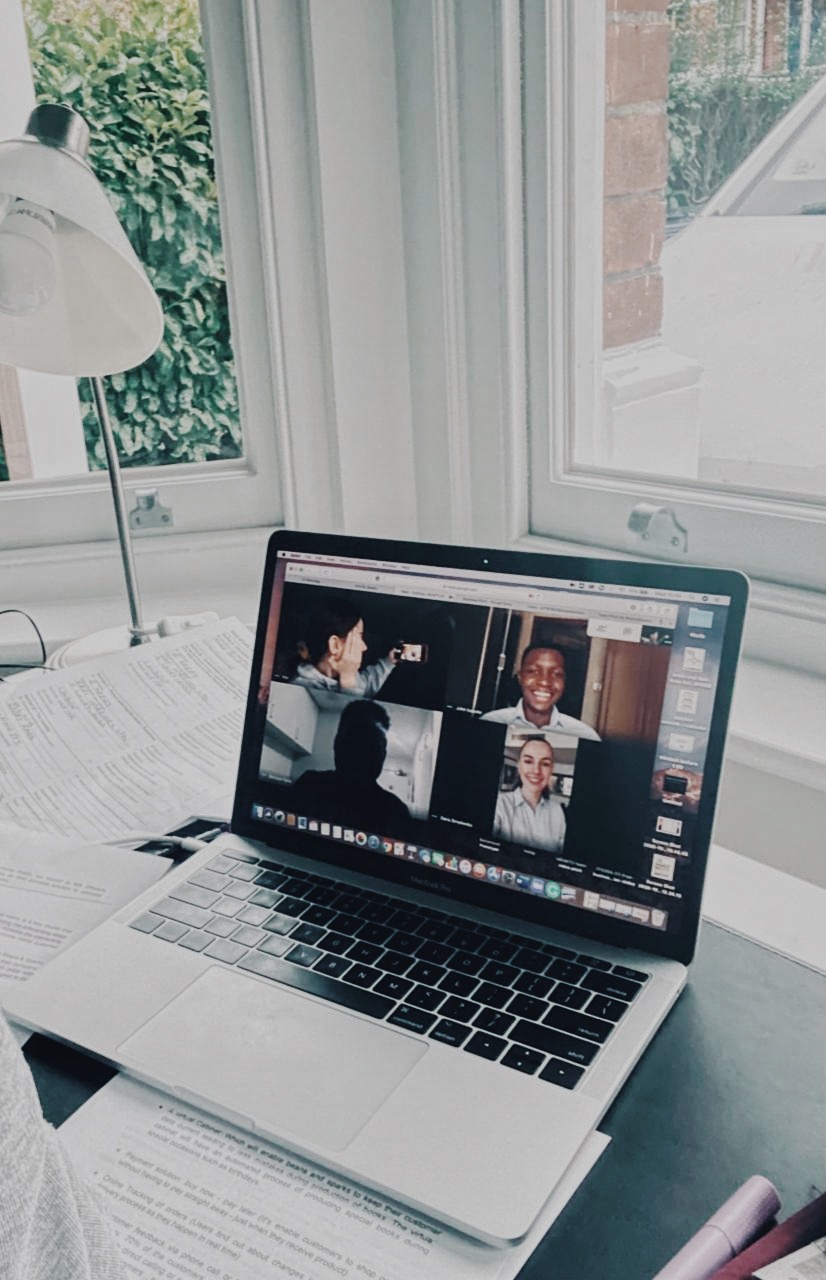 In a challenging year like this, we all have found ourselves struggling with our mental health in a way or another. We were more concerned on the impact that the current situation had during this year on kids. While researching, it resulted that three children in every classroom in UK have mental health problems including depression, anger, anxiety and different kinds of disorders. This is the reason why we put children at the heart of tackling the problem.
Our campaign was named #jugglingformentalhealth. The reason why we decided about this campaign, was because we believed on the positive effect that physical activity, especially football has on young people. Another reason was the fact that the charity we were collaborating was a community-focused football charity. Our campaign? Everyone who wanted to support our cause had to either #juggleformentalhealth, then nominate 3 of their friends or donate. It was very exciting to see a lot of people support our cause.
Ubuntu Team-Mates Opinions
"The charity challenge experience was very interesting as we got a chance to come up with innovate ways of fund raising in order to not only help kids going through mental health issues but also compete with our fellow classmates. Working with my group on this was a fun assignment activity and I am looking forward to more challenges"

John Isaboke, Ubuntu team member
I can easily say that along the way we faced huge challenges, which we overcame regardless of the difficult time. We worked as a team and we set ourselves clear objectives. Dr Spinder Dhaliwal, module leader and Dr Nattida Srisaracam were very supportive and offered us great help throughout our charity challenge. Their advice helped us improve and solve the problems that occurred along our entrepreneurial journey.
"[T]he students did an amazing job raising over £1200 for charity and they demonstrated resilience, determination and creativity. This was a difficult task in the wake of Covid 19 but they rose to the challenge."

Dr Spinder Dhaliwal, Senior Lecturer, Westminster Business School
Our strong communication within the group was one of our strengths. I would be lying, if I said that the impact of Covid-19 did not affect our overall group performance. In this case, we were able to use our entrepreneurial mindset. Some of our ideas were too big, others exciting.
"One of the biggest take-aways from the charity challenge and the overall module is that I have learned as an entrepreneur that it's not about coming up with the right idea, it's about generating the broadest range of possibilities, knowing your users and care about their lives to create meaningful solutions that work best for their needs. Taking this challenge at these unusual times, also helped me realize that in order to help firms survive and thrive beyond COVID, we have to make businesses look more resilient to boost business performance and growth."

Ericsson Temu, Ubuntu team member
The Winners! Team Lara – CoppaFeel
The juggling for mental health campaign was great because it overcame all the Covid-19 restrictions and we were able to raise money through this campaign. I would definitely save this as one of the most fulfilling experiences.
"[W]e want to develop fully rounded entrepreneurs who are in tune with the environment, charities and the world at large. This module enables them to use their business acumen and entrepreneurial mindset to achieve their goals in a real setting. The charities were very supportive and it was good for the students to negotiate and work with them to maximize their fund raising efforts."

Dr Spinder Dhaliwal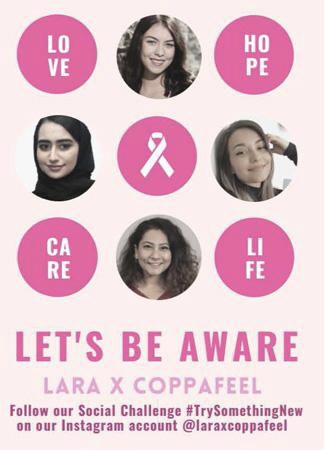 The friendly rivalry between the groups saw team Lara pip the others to win first place having raised £442 for CoppaFeel. The whole task showed a competitive rivalry and entrepreneurial spirit whilst raising funds for much needed causes.
---
Dr Spinder Dhaliwal is a Reader in Entrepreneurship within the School of Organisations, Economy and Society at Westminster Business Schoool.
Spinder lectures on the Entrepreneurship, Innovation and Enterprise Development MSc.
This blog was co-authored by Shejla Domnori and Dr Spinder Dhaliwal
Born and raised in Albania. Currently studying and working in London. Exploring concepts in innovation, business development, personal excellence and lifestyle design.
Latest posts by Shejla Domnori (see all)