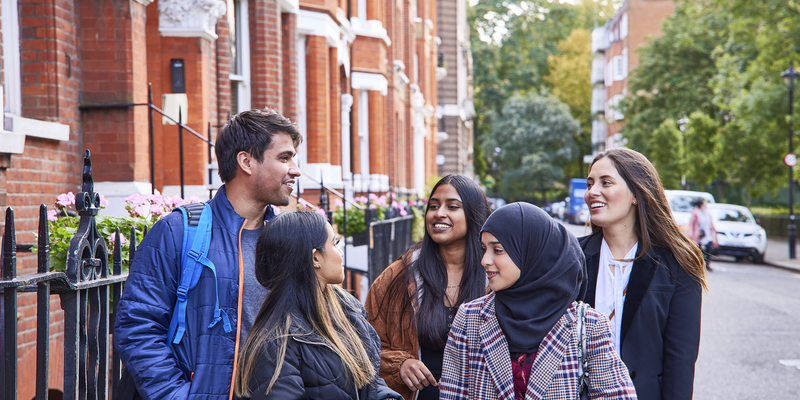 We've spoken to Dr Yaz Osho, Course Leader of our new Business Management (Social Enterprise) BA, who tells us everything you need to know about our new degree launching for September 2023. Read on to find out more about the course.
Do you dream of making a real difference, not just in the business world, but also to society more generally? Or do you feel that your vocation is broader than what is currently out there within academic study? If this is the case, our Business Management (Social Enterprise) BA Honours course could be for you. There are very few university courses that have been designed with the future in mind. The Business Management (Social Enterprise) BA is an up-to-the-minute programme underpinned by thoughtful teaching and learning design, current cases and examples from the social and charity sector (Third Sector) locally, nationally and internationally.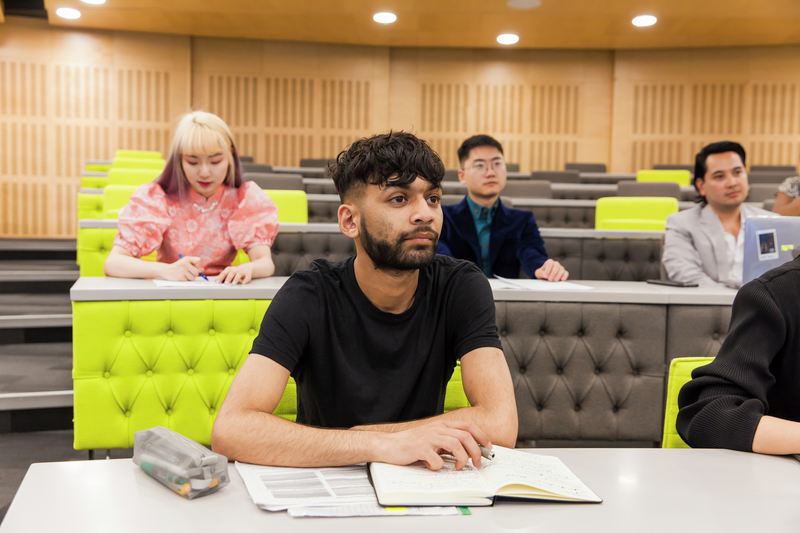 Build a Comprehensive Knowledge Base
The Business Management (Social Enterprise) BA provides students with three streams of knowledge and understanding: business management, social enterprise and social entrepreneurship and the Third Sector (which includes NGOs, charities, community organisations and beyond). As a result of this comprehensive knowledge base, students may choose a variety of specialisms of focus, including for commercial profit business start-up, Corporate Social Responsibility (CSR), social entrepreneurship, charity, or social business, to mention a few.
The Course Narrative: The Student Journey Year-by-Year
The course begins with providing students with a solid foundation of business management concepts, theory and understanding, including modules such as Accounting and Finance Fundamentals, Business Analytics and Global Business Environment. The first year (Level 4) is a fantastic platform to network and mix with students who are enrolled on a variety of Undergraduate Business Management pathways, and to deepen students' understanding of business practice.
In the second year, at Level 5, you will be introduced to a specialist module which is mandatory for students taking this pathway: Social Enterprise Creation. You will also have optional modules for the course which are Themes in Social Enterprise and the Third Sector and Social Impact and Social Innovation. These three modules alongside other modules the students will take to fulfil their second-year study will build important skills in social innovation, social enterprise mindset, enterprise creation, social impact measurement, management and decision making, leadership and critically understanding the broad umbrella of social enterprise and the Third Sector.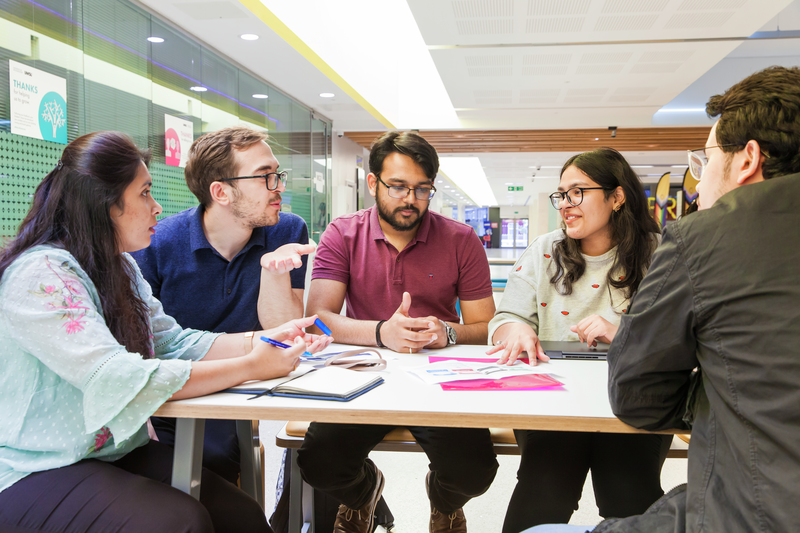 Building on the wealth of skills and knowledge gained in the second year, is the final year of study which is designed to put theory into solid practice. Progressing from Level 5 to Level 6, in the final year, students on the course will consolidate their understanding of business management, social enterprise and the Third Sector and consider what their learning means in the context of business and organisational start-ups. Business management modules provide a robust framework to navigate specialist social enterprise and Third Sector topics. Business Management modules that are part of the final year course, include Strategic Perspectives, Leadership, and Professional Practice, with options of Innovative Consultancy Solutions and Social Media for Business.
Core modules include a dissertation module – Contemporary Issues in Social Enterprise where students will not only learn theoretically and about social enterprise and the Third Sector, but practically research methods and its application to the Third Sector organisations. Two further core modules are: Management and Commercialisation of Social Enterprise and Generating Income, Raising Finance. Both modules are designed to enable students to operationalise their Third Sector business idea from Level 5 as developed in the module Social Enterprise Creation.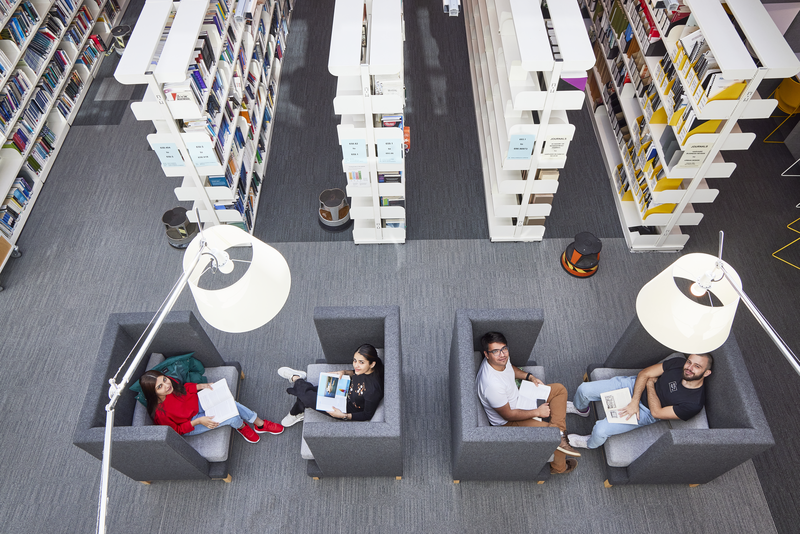 Gain Hands-On Experience in Social Enterprise and Be Taught By Third Sector Academics and Practitioners
Students are fully expected by the end of their final year to have tested their business idea and pitched to relevant stakeholders with the aim of starting up their own Third Sector enterprise, for commercial business or working in a capacity to deliver sustainable social change.
Taught by an experienced team of Third Sector academics and practitioners, the teaching on the course is delivered by individuals who have:
The Business Management (Social Enterprise) BA is designed with graduate outcomes in mind. Students will gain hands-on experience of working with social entrepreneurs to solve challenges, they will gain the knowledge and understanding necessary to navigate the unpredictable environment of business and Third Sector and acquire the skills to operationalise and commercialise their business ideas. Students on this course may wish to undertake a range of careers, such as social entrepreneur, fundraising manager, community engagement manager, NGO manager, charity founder, trustee to name a few. The course offers students the opportunity to make a difference, not just to the business world, but also to society in general.
---
Find out more about this course at our upcoming Open Day.
Read further reviews and profiles of our Undergraduate and Postgraduate degree study options published under our Study at Westminster Business School column.

Senior Lecturer
at
Westminster Business School, University of Westminster
Course Leader: Business Management (Social Enterprise) BA Honours

Latest posts by Dr Yaz Osho (see all)