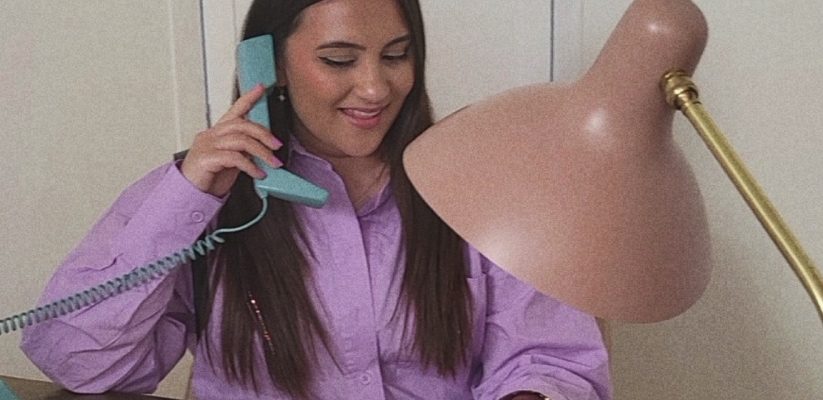 Hello everyone, I am Gabriella and I am a student at the Westminster Business School studying Marketing Management BA. I wrote this article to share with you my placement-year experience working in Consumer Electronics and Tech at Samsung and to give you some tips on how to prepare for a placement year, but also how to get the best out of this experience!
How I had prepared for my placement year
During my second year, I was considering applying for a placement scheme however was unsure I would obtain one due to the limited number of spaces available. In order to feel more prepared, I focused on gaining more experience in marketing through two internships with start-up brands (Fashion and Refurbished Tech). This allowed me to experience first-hand, working with start-up brands. I was enabled to be creative, working with a smaller team and focusing on content and social media strategies as well as being exposed to different scenarios in business. I feel this experience complimented all my previous work as a music tutor as it gave me insight into how to build and communicate brands from scratch!
As well as undertaking internships, I applied for the 'The Big Idea' Competition and achieved sixth place among the University of Westminster participants. This equipped me with stronger communication skills as I practised pitching, creating and refining pitch decks. I also moved on to supplementing my summer with tech career readiness courses (Color In Tech and EDI) which again exposed me to more group work scenarios (EDI Microsoft Accelerator). I worked in a small team where we pitched our tech solutions for Microsoft and came in second place. After these experiences, I was already feeling more confident to pursue a placement role in marketing.
The application process at Samsung
I began quite late in the process and decided to apply to the remaining placements still available, keeping an excel tracker throughout the process. At the same time, I was really interested in continuing my development in courses I found through Engage and I soon realised the Tech-focused companies were the most interested in my applications. I then went through the various assessments and interview processes, both virtually, ensuring I was fully prepared for interviews. I found the best way to prepare was to really get to know the companies, structure, team members, work culture, where I'd sit in the business, their vision and marketing activities. I also made sure I asked as many possible questions about each company as I wanted to ensure I made the right decision based on where I wanted to gain experience. Development in my placement year as well as exposure to a variety of projects and gaining autonomy while working were important factors that I wanted to identify in each of these companies.
Exciting projects I have worked on while working in Tech at Samsung!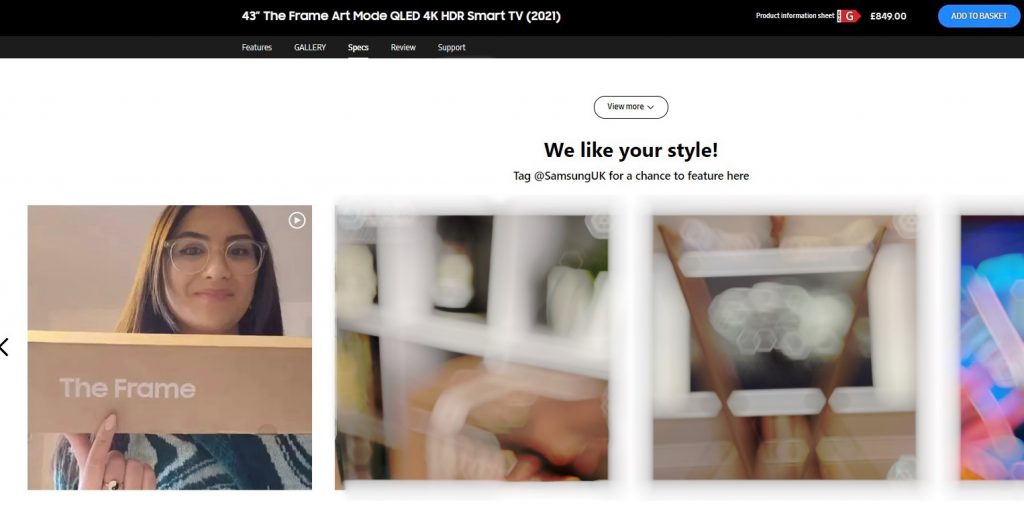 During my placement year, I joined the European Digital Content Centre at Samsung and worked across two teams (The Mobile Experience Team and The Future Generation Lab Team). This was also a unique experience as the team was newly formed that summer which meant that I wasn't the only new employee. My managers and even the senior team were also new which meant we were all navigating the process and asking questions together. 
I quickly integrated into both teams; leading tasks by myself from day 1 which meant by the end of the first month, I had already learnt a great deal. The tech industry really does move so fast! I loved the fact I was working with a brand I had admired for so long and, being an avid Samsung user, I was able to experience all the upcoming products and be a part of the process. 
During the year I was able to experience producing content for all our European subsidiaries as well as attend and direct photoshoots. I also had the opportunity to work with agencies, partners, upcoming confidential projects that will shape the future in tech and many social campaigns focused on targeting upcoming generations (Gen Z and Gen Alpha). 
I learnt a plethora of valuable skills during my placement year which equipped me with confidence for a future working in Tech in the Marketing and Management industries. 
Here are my tips for placement students on their placement year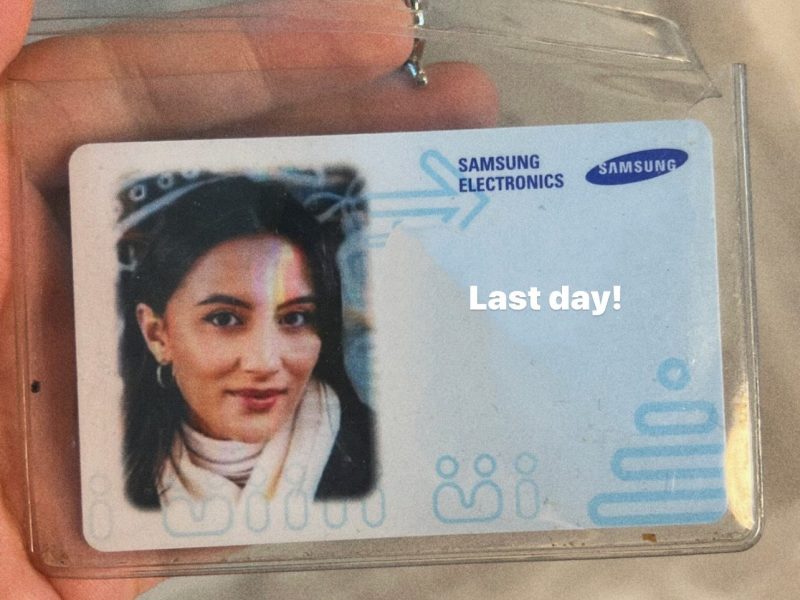 1. Build your network
Work hard on meeting new people within the business as well as agencies and partners with integrity. Understanding how the business works and who may be able to help and support you in the future when you work across teams is vital for smooth processes in projects! 
2. Get Involved 
Projects are always happening throughout the year and there are many opportunities. However, I advise you to put yourself forward for these opportunities so you can learn from everyone around you and also make this the most valuable experience possible.

3. Contribute!
During my placement year, we were hybrid working which meant getting used to being on large calls with people I hadn't met before. I had to learn to feel confident contributing ideas. There were many moments where my ideas were appreciated and implemented so I definitely suggest being as creative as possible, think big without limitations and begin to contribute to the conversations!

Marketing Management BA, Final Year Student.
Former Samsung Content Marketing Placement.

Latest posts by Gabriella Villa (see all)