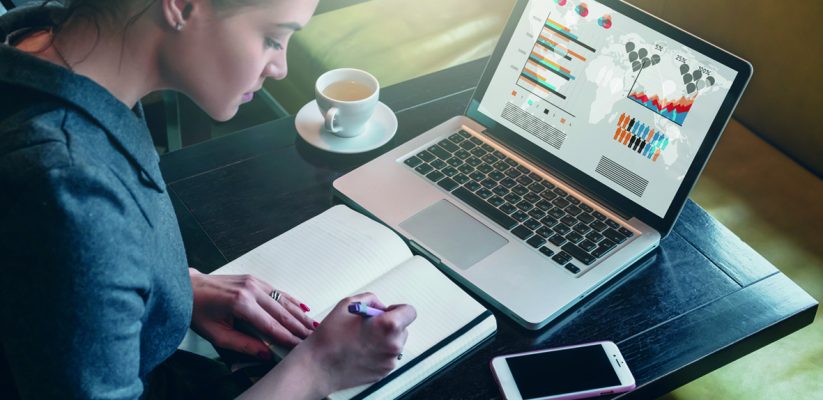 Hi everyone! I'm Gustavo, the Course Leader of the new Management Online MA. This article is intended to introduce you to our new flexible course, its teaching methods, as well as highlight the reasons to undertake an online degree.
The importance of completing a Postgraduate study
Every year more people are taking up postgraduate studies as this is an excellent way to showcase the knowledge and capabilities learned, apply them in managerial and leadership positions and improve their employability. For example, the
Department for Education (DfE)
highlights the importance of completing a postgraduate study, pointing out that in 2021, 77.4% of working-age postgraduates were in high-skilled employment as compared with 65.2% of graduates (see figure) and median salary of the former was £6,000 per annum more than that of the latter.
Despite its advantages, undertaking a master's degree is challenging due to a range of factors, including: the financial investment, especially in times of a higher cost of living, managing a busy work-life balance during the studies, and managing the study workload. For that reason, undertaking an online master's degree is becoming a suitable solution for more people. To meet this growing need, the Westminster Business School is launching the Management Online MA to provide the best value for money and learning experience for a global audience of ambitious and proactive individuals.
Studying Management Online MA at WBS
The Management Online MA at the University of Westminster Business School (WBS) is a two-year programme that is delivered 100% online and can be studied from anywhere in the world. In today's competitive environment, employers are looking for "work-ready" graduates and by completing this course at WBS, you will graduate from a business school recognised internationally for its student-focus teaching approach and research. The Management Online MA has been created to provide a pathway for students with different levels of managerial experience. For students with some practical experience, undertaking the course will enhance their professional and academic capacity to innovate in their existing role or when starting a new business. For recent graduates, the course will help them to develop managerial skills that can be applied across different industries, sectors and regions.
Advantages of studying Management Online MA
This programme offers various advantages for participants:
Learning in a flexible environment and at your own pace: This online programme has been carefully designed to fit around the work and other life commitments of busy working professionals. Therefore, there is no requirement for you to come to the UK as part of your studies.

Learning from experts in academia and industry: The modules are designed and delivered by experienced practitioners and academic specialists, who provide first-hand knowledge of current professional challenges and how to address them as well as embedding real-world experience into the teaching practice.

Receiving the necessary academic, technical and pastoral support to complete your studies: The course offers online academic skills workshops to support you in undertaking your research, completing coursework and writing your dissertation. You will have access to online resources from the E-library facilities and receive pastoral support and guidance on academic issues.

Improving your professional network: Through participating in this programme you will join one of the most diverse student bodies in higher education. This will provide you with opportunities to improve your cultural awareness by discovering new perspectives from students around the world who have a different range of work experience. You will interact using different technological tools, such as discussion boards and live online Q&A sessions.
The modules in the Management Online MA promote experiential and Problem Based Learning (PBL) through which you will be exposed to real-world case studies, undertake research and develop creative solutions. The structure of every module consists of:
Twelve online sessions.

Weekly live Q&A sessions: 1 hour each in the morning and afternoon (UK time).

1:1 support meetings during the lecturer's academic support and guidance hours

Students will have access to the learning materials 24/7 through Blackboard – our virtual learning environment (VLE), which includes:
Video recorded sessions with captions

Learning material: slides, case studies, additional reading, etc.

Quizzes

Case studies

University online library (online books, academic journals, databases)

Discussion board

s
The Management Online MA offers a flexible learning environment through which you will be able to learn at your own pace. You will be provided with academic, technical and pastoral support that will lead to a memorable learning experience, one in which you will have opportunities to develop transferable and employability skills that will help you to stand out from the crowd.

Lecturer in Business Strategy and Sustainability at Westminster Business School, and course Leader of the new Management online MA course.

Latest posts by Gustavo Espinoza Ramos (see all)