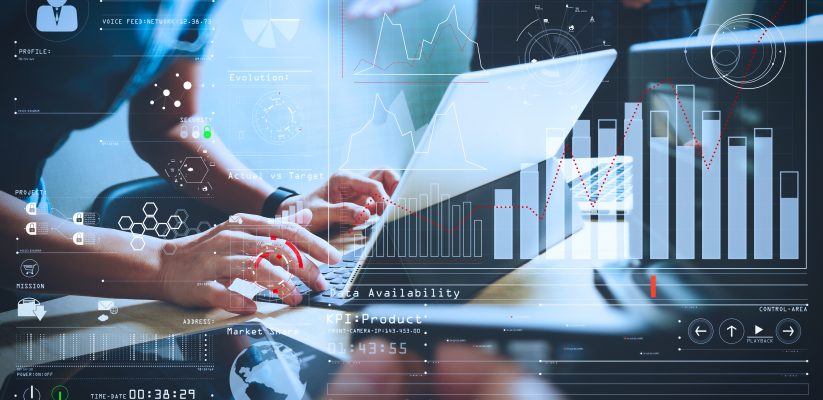 What makes our Data, Culture and Society MA course different from other courses and what's the secret behind our students' success? In this article, we reveal five reasons why you should study with us on this programme.
1. The course is designed to prepare you for your future career
We live in an age where almost everything we do is connected to data and the coronavirus pandemic has only amplified our reliance on data, big data and datafication. This presents great opportunities, but also poses risks to our society. This MA course creatively addresses and explores this modern transformation.
We place an emphasis on the use of current and future technologies and practices such as algorithms, artificial intelligence, big data, blockchain, data analytics and data mining, the Internet of Things, and others.
2. Gives you the skills you need for your future
The course prepares you for the future of work in a rapidly changing world where some jobs might not exist yet. Some of the key skills graduates gain from this degree include analytical and critical thinking (understanding complex phenomena); creativity and originality (presenting your own ideas via different formats); and, leadership and collaboration in teams (embracing the diversity that is needed for tackling today's and future challenges). Upon graduation, students can work in professions such as data analysts, data policy advisors, data strategists, marketing data managers or social data analysts.
3. Unique multidisciplinary course
This multidisciplinary course brings together communication studies and computer science. This means you will get a comprehensive understanding of theoretical learning and critical analysis of data. You'll also learn how to apply these tools and technologies to cultural, political, social and economic environments.
You will be introduced to tools and approaches that can be used for collection, analysis, management and visualisation of data, as well as to the skills needed to critically think about the ethical, cultural, social and political implications of their practice.
4. Designed to develop your existing skills further
This course combines technical skills and creative production in application to working with data. It directly addresses graduates who may wish to develop skills in relation to data analytics, processing and visualisation. It will also help students to critically review practices and trends that shape individuals, organisations and societies today.
The course also speaks to graduates with technical backgrounds and work experience in data-related industries, who wish to develop a more critical and multidisciplinary understanding of the social, cultural, political and economic implications of data-driven societies today.
5. Study at one of the top media schools in the country
The University of Westminster is a leading provider in this academic discipline and is ranked top 10 among UK institutions for Communication and Media Studies in the QS World University Rankings 2021. We are also ranked 4th in the UK in the Complete University Guide 2022 for Research Quality in Communication and Media Studies.