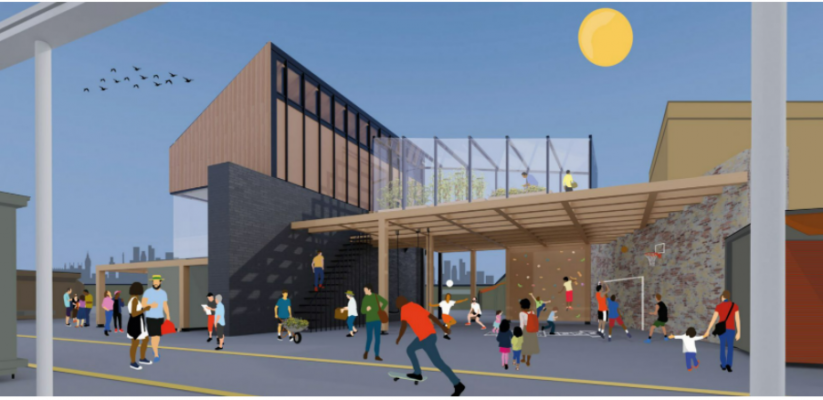 We sat down with Elifnur Uluçay, Vice President of Westminster Architecture Society to discuss how the Society acts as a voice for students, how it operates and some of the opportunities for students to get involved in.
Can you tell us more about the Westminster Architecture Society?
The Westminster Architecture Society is a voice for students in the School of Architecture and Cities. We try to open discussions that can help further develop what students have learned on their courses. We do this by hosting a number of events which help to enrich the student experience such as student debates, lectures from internal and external guests, and other types of celebratory events.
What are some of the activities you offer students?
Throughout the past year, we have held a wide variety of events that support and inspire students over the course of their studies. These include a number of lectures from high profile names such as Zaha Hadid Architects and Orms Architects, an AR/VR workshop with Grimshaw Architects and a day visit to see a material-based project. In addition to all this, we will be visiting an architecture firm's office to see what architecture is like in the setting of a work environment.
Talk us through a particularly interesting project the society has recently worked on
We took part in a panel discussion with both tutors and students across the School of Architecture and Cities for their 'Equity Forum Launch' on issues around equality, diversity and inclusion. It was really valuable to connect with students from different architecture courses and exchange our different views and experiences studying architecture at Westminster.
Why should students join the society?
Students should join the society as it's a great opportunity to meet peers across the School of Architecture and Cities. It also provides you with the opportunity to network and build working relationships with the wider architecture industry, as well as apply the knowledge and skills you've developed on your course. 
How can students get involved?
Students can get involved by applying to become an active member of the committee through the elections, where they can nominate themselves to join one of the many teams that collaborate in organising events. Regular members can also sign up through the SU website for a free membership to be part of the society and attend events. You can visit the website here.
Photo credits: The University of Westminster Architecture students.