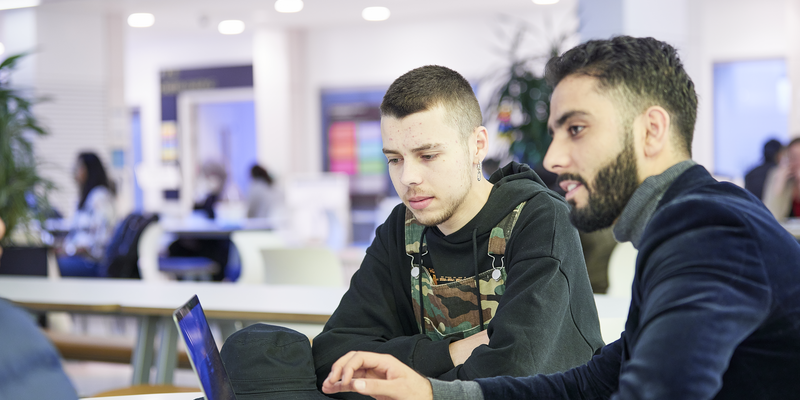 1. It's all about the money
Several surveys have shown that economic graduates earn relatively high salaries in the job market. The Institute of Fiscal Studies (2017) found that Economic graduates are the second highest earners five years after graduation, beaten only by medicine graduates.
In a similar study, the Complete University Guide (2021) found the average starting salary of an Economics graduate was £29,700, with Economics graduates earning about £5,000 per year more than the average graduate starting salary. All in all, the data strongly indicates that an Economics degree represents a good rate of return on the investment, outperforming graduates in most other areas.
2. Acquire a diverse range of skills
Another benefit of an economics degree is the diverse range of transferable skills you acquire, which will maximise your employability prospects post-graduation. Given the tough economic climate as companies face mounting costs as they grapple with Covid-related supply chain disruptions and rising energy costs, maximising your employability prospects is a key consideration when deciding on a degree subject.
Economics is quite unique in developing a wide range of skills which bodes well for employability prospects; not only can an economics graduate write persuasively and communicate effectively orally, but they can also handle and interpret data. As social scientists, economic graduates can provide the best of both worlds – being highly numerate in an increasingly data-driven world but also being effective communicators, able to explain complex issues to specialist and non-specialists. It's not surprising then that Economists enjoy a wide variety of careers working in industry, the financial sector, the voluntary sector, international organisations, central banks or the public sector.
3. Economics explains all the big issues
Going beyond partisan reasons to study economics, the last few years have seen the global stage littered with big economic challenges. Brexit was a core economic conundrum, centred around trade, foreign direct investment and migration, while the challenge of tackling climate change is a global economic problem requiring international coordination and mobilisation of global finances, not just to the Global South to mitigate the more severe impacts of climate change, but also to finance investment in renewable energy sources. The challenges of meeting the Global sustainability goals are also a key economic consideration focused on tackling central problems of eradicating global poverty, building sustainable cities and societies where individuals can be free to be the best versions of themselves. 
More recently the challenges of navigating the world through the economic downturn caused by the Covid-19 pandemic has seen everyone consuming and processing economic and health data daily. And of course, the world now faces the new economic challenge of combating cost-push inflation as energy prices rise in the aftermath of the Russia/Ukraine war and continued Covid-related supply-chain disruptions.
4. Leading to practical solutions
Studying economics also provides answers to practical everyday questions which can inform policies and strategies that ultimately can shape and change people's lives. Questions like what's the right level of social security support to offer support to the vulnerable while still motivating people to work? Or what's the best price for a company to charge for its products to maximise profits? Or which investment project offers the best return?
5. Informing decision-making that can change the world
But of course, economics is not only about asking interesting questions, but it provides useful insights a logical framework to shape a problem and provide solutions based on evidence that can transform lives. As a working Economist, you could be part of a team reviewing financial conduct to ensure that imprudent lending and risk-taking does not instigate another Global Financial Crisis or you could be helping a charity craft a policy briefing paper to influence senior leaders and give a voice to the marginalised in our societies. Economics can make a real difference in so many ways; there really isn't a better time to be studying this dynamic subject.