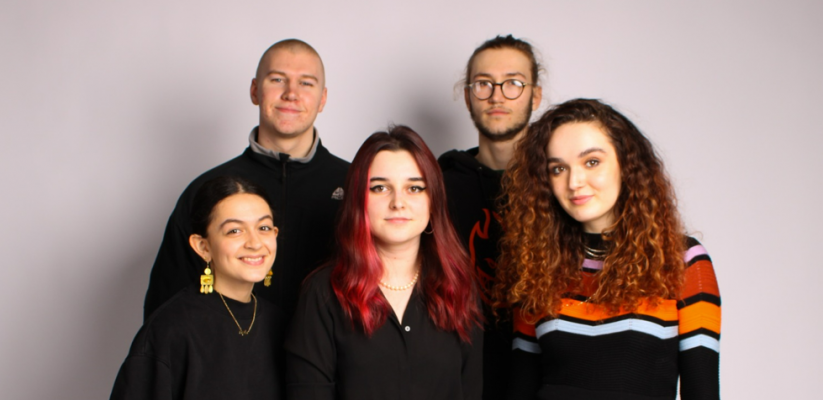 Recently, five second-year students from the Photography BA course were granted £8000 by the Arts Council (National Lottery Project Grants) to produce an open call exhibition that promotes the work of young artists who have been affected by the lack of opportunities during the pandemic.
We sat down with one of the students, Jeanine-Celine Horgos, who wrote the application to find out more about the project.
Can you tell us more about the grant?
The Arts Council National Lottery Grants are an open-access programme for arts, libraries and museums and they support a great number of individual artists, communities and cultural organisations. You can apply for grants up to £30,000 or more in different categories. Overall, I think it's an incredible funding opportunity for artists.
Can you talk us through the project you submitted?
Our exhibition is based on youth culture and its title is Teen(R)age.
Young artists are one of the groups that have been most affected by the COVID-19 pandemic and the long periods of lockdown and isolation. The temporary closing of galleries and no opportunities to sell art through exhibitions meant that many artists had to put their passion on hold and find alternative ways to sustain their life.
It's an exhibition about youth culture as seen through the eyes of young people. We want to allow our participants to showcase their best work without feeling constrained and to increase their chances of selling some of their works. Our exhibitors are young emerging visual artists (such as photographers and painters) that need a space where their work can be appreciated by the general public and possibly sold. Through this, we hope to inspire more young people to turn their artistic hobbies into careers by showing them that creating art can be a sustainable way of living.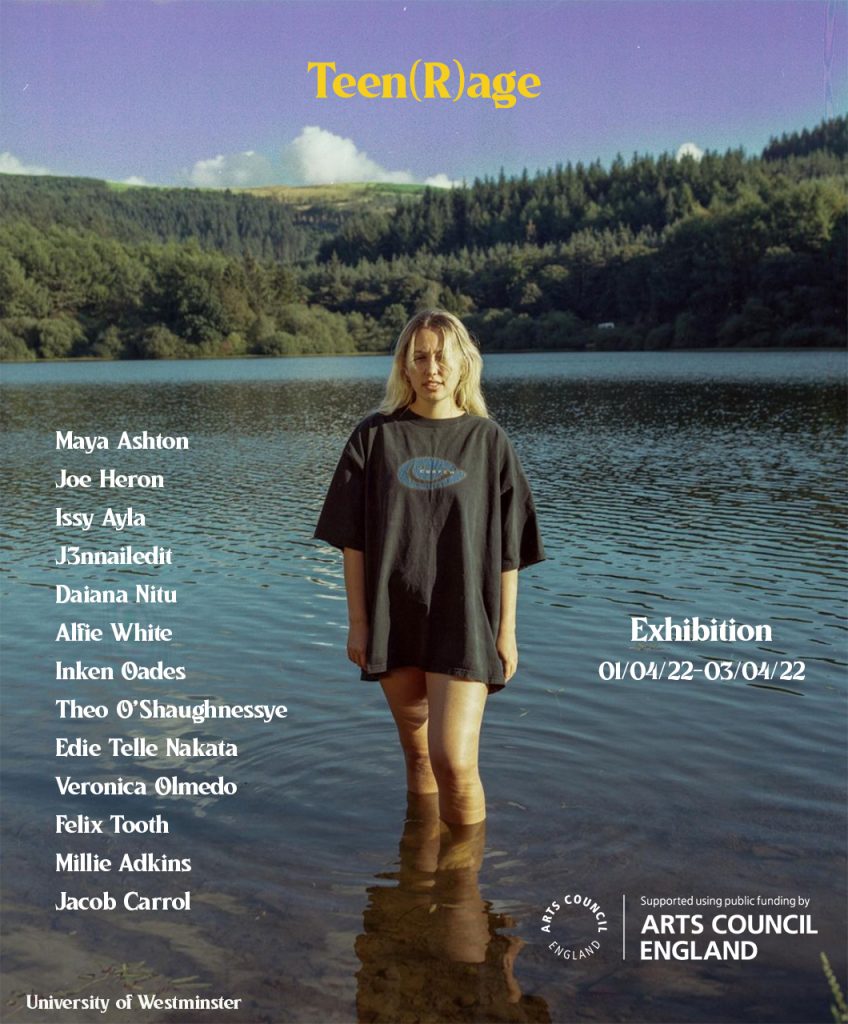 How did you come across the grant opportunity?
When we first met as a group to discuss possible ideas for an exhibition, the first thing that came to our minds was the fact that we needed some kind of funding in order to make it possible. We started brainstorming ideas and searching for grants on the internet that could help us with the project. We came across the Arts Council National Lottery Grants and once we did more reading on it, we found out that it was perfect for our project.
Can you tell us a bit more about your working group?
Our group is formed by Isabella Sawyer, Joe Heron, Isabelle Kalindamar, Edward Tagg and myself. I can't say we knew each other very well before being in the Exhibition Strand, but I think we are a really good team! Everyone has something to bring to the table and I believe we have done a great job so far and couldn't be more excited about what we're about to put up.
Because we're all artists, there is definitely a lot of creativity involved in our meetings, and a lot of ideas 'flying around'. This is really important because we always have something to work with. Communication, enthusiasm, determination and versatility are also key strengths in our team.
Besides our main team, there is one more person that helped us in the process of applying for the National Lottery Grant, and that is Beatrix Könyves. She is the CEO of DEIS UK and the funding applications master as I like to call her. We were very lucky to have her in our team!
What's your key strength and how do you think the University has helped you?
I am the project manager for Teen(R)age and I believe the key strengths I brought to the table were my previous experience and my problem-solving skills. I've organised events in the past so it was easier for me to have a general view of everything. I'm grateful to the University of Westminster for giving me incredible opportunities to learn more about organising an event such as this exhibition.