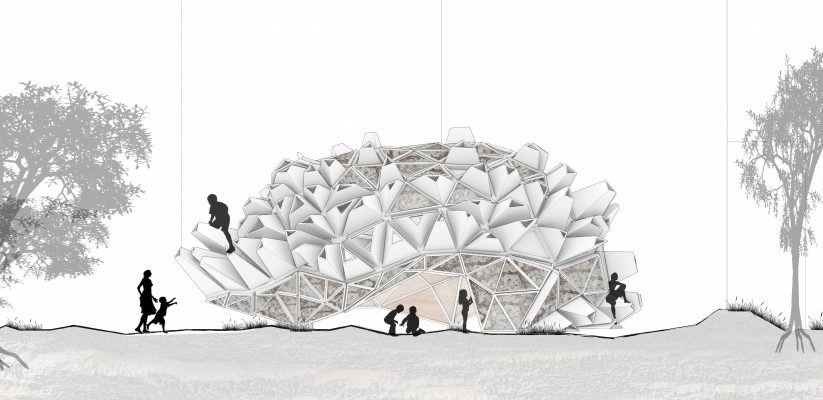 Welcome to our spotlight series showcasing our students' work from different architecture courses at the University of Westminster. This time, we're focusing on our Architecture and Environmental Design BSc course, taught at our Marylebone campus in the heart of Central London .
The assignment
In the age of climate change, our ability to 'adapt and protect communities and natural habitats', a goal set out at COP26, has never been more critical.
Using the Royal Docks area in London as their test bed, the Architecture and Environmental Design students were asked to create a network of small scale prototypical structures and a large-scale neighbourhood hub. The purpose of the assignment was to collectively create resilient, adaptive and sustainably built environments that meet the challenges of the modern climate crisis.
The challenge
A particular emphasis this year, as we return to campus, is the understanding of our creative practices and solutions in light of the pandemic. In the age of climate crisis and Coronavirus, how should we recalibrate our relationship to the environment in the ways we live, work, recreate, and participate in public life?