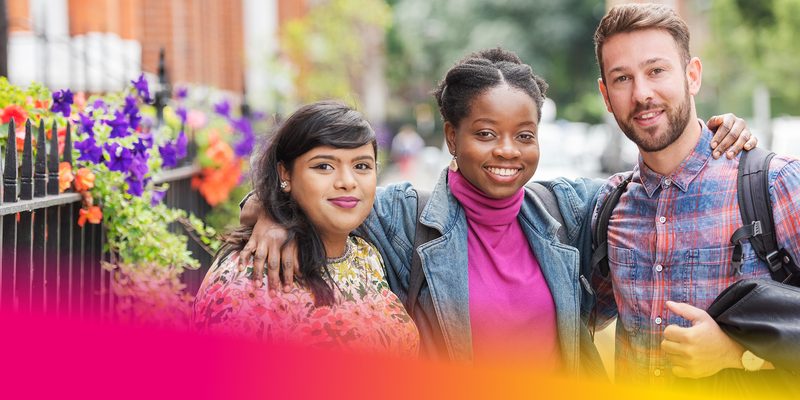 There are lots of views and opinions on what it's like to apply to university through Clearing, and usually these are negative. However, using Clearing to get into university might end up suiting you better than the more traditional method of applying!
Going through Clearing isn't necessarily about applying for a place all over again. If you know what you want to study and where, it can actually be a very quick process. Don't let your perception of Clearing be shaped by what you might've read online or heard from friends. 
Clearing isn't just for those who don't achieve the grades they wanted – you might change your mind about where you want to go or what you want to study. There are many reasons why students apply to university through Clearing.
Here's a real story from a Westminster student – Shema Miah – who joined the University through Clearing.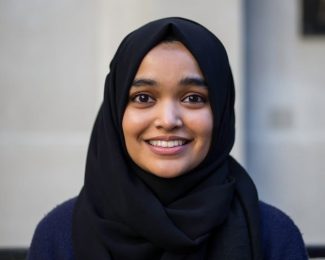 What degree had you originally applied for and where?
I was initially studying for a degree in Adult Nursing at City University.
What is your current degree, and where are you studying?
Biomedical Sciences at the Cavendish Campus..
Why did you enter Clearing?
I was studying for a degree in Adult Nursing but had always wanted to study Medicine. Unfortunately, I didn't have the qualifications to pursue medicine at the undergraduate level.
I found out that graduate medicine routes are available and decided to switch to Biomedical Sciences at the end of my first year of Nursing, as the content learned during Biomedical Sciences fits the entry requirements that are needed for many graduate medicine courses.
How was your experience of going through Clearing?
Westminster was one of my first choices for Clearing as I had heard many great things about the Biomedical Sciences course. Initially, I was really nervous as I was scared there wouldn't be any places left on the course as I was always told Clearing can be very busy and competitive.
All of my worries soon disappeared after I spoke to a current student who was on the other end of the Clearing hotline. He explained everything thoroughly and let me know the options available to me as I had a unique set of circumstances due to not being a traditional A-Level Clearing student. The overall process was very simple and quick, and by the end of the first day of Clearing, I had received an unconditional offer from Westminster!
What factors made you finally settle on the course you chose?
The Biomedical Sciences course at Westminster is accredited by the Institute of Biomedical Sciences (IBMS), which was one of the main reasons I chose to apply to this course, as the other universities I was eligible for did not offer this.
I also knew that if I want to do medicine in the future, that the content I would learn in Biomedical Sciences at Westminster would be far more beneficial and useful for me in the long run.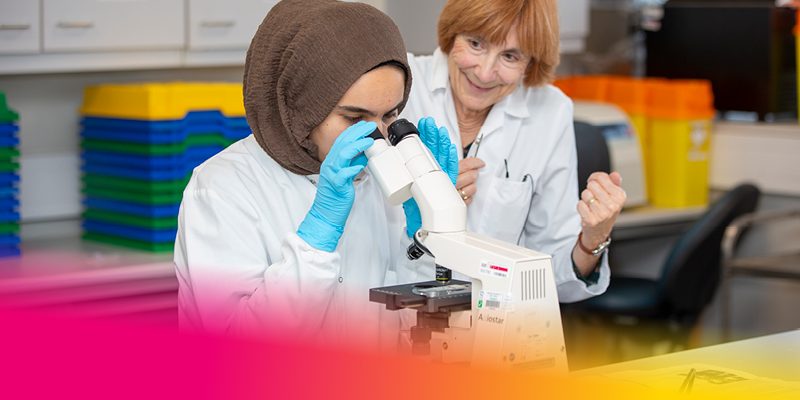 Did you find a place to live in London easily?
I'm a resident of London so this wasn't an issue for me!
Have you enjoyed your course and time at Westminster?
My time at Westminster has been the most rewarding and amazing experience of my life, I've genuinely enjoyed studying here! I have also enjoyed working for the university as a Student Ambassador.
The overall vibe of the university is very friendly and it almost feels like being part of a very very big family. We have such a supportive and welcoming community here at Westminster. I feel incredibly grateful and lucky to be a student here.
What advice would you give to others thinking about entering Clearing?
There are a lot of misconceptions surrounding Clearing, and for some odd reason, people look down on individuals who apply via Clearing. Don't listen to these misconceptions and opinions.
If on results day you feel like the course you initially applied for is not the one for you, or you didn't get the grades you needed for your firm choice, apply through Clearing! It was honestly one of the best decisions I made. There are so many courses and opportunities available, and in the end, you will still end up on a degree programme studying the same subject as the people who got in via the traditional route.
Clearing is now open at the University of Westminster. You can find out more and how it works on our dedicated Clearing page.