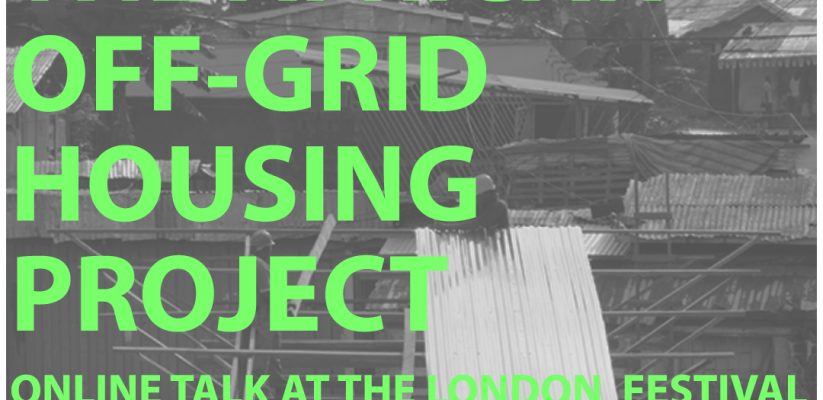 20 June 2022, online
17:00
Today, 600 million people in Africa do not have access to electricity and 900 million lack access to clean cooking facilities (International Energy Agency – 2019).
With this premise the talk at the LFA will disseminate the results of the African Off- grid Housing [AOH] research project as an opportunity to animate an open discussion on innovative design to build methodologies towards affordable and self-sufficient housing solutions for sub-Saharan Africa and other climatic contexts. The project investigates on a climate sensitive design process with the aim to bridge traditional and advanced construction technologies within a circular economy approach.
The talk is curated by the [AOH] Principal Investigator Dr Paolo Cascone in collaboration with the Research Associate Maddalena Laddaga. This will be introduced by Prof Harry Charrington and Prof Lindsay Bremner respectively the Head and the Research Director of the School of Architecture & Cities at the University of Westminster. The conversation will involve a panel of international experts from different backgrounds, with the aim to discuss possible synergies and developments, among the other guests:
Conor Black / Associate / Arup (London)
Dr Claudia Loggia and Dr Viloshin Govender / University of KwaZulu-Natal (Durban)
Vincent Kitio / Chief Urban Energy Unit / UN-Habitat (Nairobi)
Prof Mark Raymond / Director of the GSA / University of Johannesburg
[AOH] research team:
Dr Paolo Cascone, Dr Maria Christina Georgiadou, Maddalena Laddaga and Dr Rosa Schiano Phan / University of Westminster
The [AOH] research project is developed at the School of Architecture & Cities of the University of Westminster thanks to the support of the Global Challenge Research Fund / UKRI. This will be also an opportunity to launch the next steps of the Off-grid Housing Prototypes initiative supported by the Quentin Hogg Trust and the UoW .
Tickets/Booking:
https://www.eventbrite.co.uk/e/the-african-off-grid-housing-project-tickets-344166079007