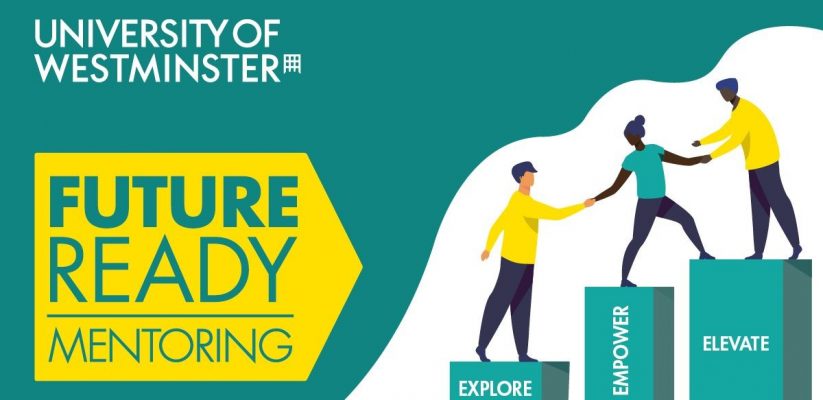 Are you looking to kickstart your professional development in 2023? Develop your skillset, make new connections and support inspire future talent as a mentor on our Career Mentoring programme. Cycle 2 of our Career Mentoring Programme requires you to commit just three hours over a 12-week period. 
Through our Future Ready Mentoring programmes, you can help a student or recent graduate understand the options available to them after they graduate and assist them in navigating the job market while it is at its most competitive. More than ever, they will value the support and insight that your years of experience in industry can provide them.
What can you gain from becoming a mentor?
Mentoring can be an incredibly rewarding learning experience for everyone involved. With your advice and guidance, you can see a student flourish and achieve their ambitions or begin their chosen career path. Other benefits to mentoring include:
Enhancing your mentoring, listening and communication skills
Reinforcing your own knowledge and enthusiasm for your industry, and opening your eyes to new innovations coming through
Having a positive influence on the next generation and giving back to the University of Westminster
---
How can you get involved?
We are always looking for new mentors who can pass on their wisdom to our students to give tailored advice and provide them with general guidance in setting realistic goals for their professional aspirations.
We're looking for volunteers who:
Have a passion to share their advice and experience
Can spare at least three hours between May – July
Have more than three years of experience in a graduate-level role, or have insight into recruitment and selection
We appreciate that our mentors are often very busy and so we offer both long- and short-term mentoring options which are flexible to fit in with your lifestyle:
Career Mentoring Programme (long-term mentoring) 
Our award-winning Career Mentoring Programme matches participants for a long-term mentoring relationship and we offer two cycles each year. Applications for cycle 2 are now open and this cycle runs for a 12-week period between May – July (committing to a minimum of three mentoring sessions).
Ask a Mentor Service (short-term mentoring)
As an alternative for those who are looking for short-term mentoring opportunities, the Ask a Mentor Service offers you the chance to support our students through a one-off conversation.
Group Mentoring (course-specific)
The newest branch of our mentoring activity, group mentoring is subject specific and integrated into students' timetabled teaching, with mentoring sessions taking place in person during the semester. The sessions are all tailored to supplement content that students cover as part of the module, with a particular focus on applying knowledge in practical settings. We are running group mentoring in the following modules this semester:
Computer Science students on the  'Information Driven Entrepreneurship and Enterprise' module. 
Students will complete an assessment-based group project which consists of developing a plan for a viable online business concept. Their online business proposals might take the form of launching a product, service or solution, through to a social media platform or not-for-profit organisation. Your support as a mentor will help guide them through this project to develop a successful proposal. Find out more and register your support by 31 January
BA Photography students on the 'Work based placement learning' module
Students will work with mentors over three group mentoring sessions to explore and better understand what working in the photography industry is like. Topics covered include, understanding who you are, overcoming challenges or barriers in our lives and building resilience and self-care. Students will be asked to reflect on their experience and how this has helped inform planning for their next steps. Find out more and register your support by 1 February
Apply today
Apply to become a mentor now, and get in touch with the Mentoring Team if you have any questions, at: career-mentoring@westminster.ac.uk
Latest posts by Jenny Stubberfield (see all)