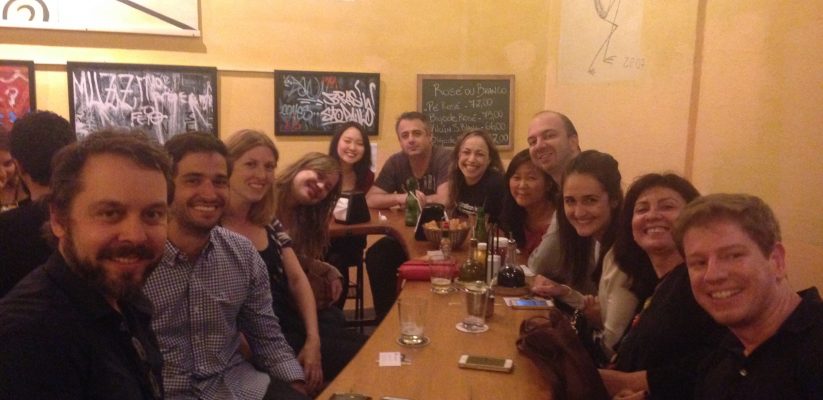 We have been busy working together with our dedicated alumni in Latin America, and we are now delighted to announce that we have a range of new activity happening in the region.
We are always keen to grow our overseas alumni communities, so come and meet our international team and network with other alumni, join our Facebook group and meet your Alumni Ambassadors.
Facebook 
We now have a Facebook group for University of Westminster alumni in Latin America. Make sure you join the group for the latest news and activity from the University of Westminster and the Latin America community, and share your news too!
Meet-ups
The International Team will be visiting Latin America in October and November. Come along and meet the team, catch up with old friends or make new ones, and share your Westminster memories.
Mexico
Friday 13 October – Alumni drinks in Mexico City
Brazil
Friday 27 October – Alumni drinks in São Paulo
Wednesday 1 November – Alumni drinks in Rio de janeiro
Colombia
Friday 17 November – Alumni drinks in Bogota
Wednesday 22 November – Alumni drinks in Medellín (TBC)
If you would like to attend, please email alumni@westminster.ac.uk with your full name, mobile number and location to let us know. Times and venues will be confirmed and posted on our Facebook group after we have an idea of who will attend, so please make sure you join to find out more information as it is confirmed.
Alumni Ambassadors
We are also thrilled to introduce to you our new Alumni Ambassadors in Latin America. Alumni Ambassadors are former Westminster students who volunteer their time to cement the University's reputation abroad, support with recruitment and enhance the student experience.
Argentina
In Argentina we have Carlos Kirchner who studied Law at Westminster and graduated in 2016 with an LLM qualification. He is now a lawyer at Beretta Godoy in Argentina. You can contact him by emailing carlos1kirchner@gmail.com.
Brazil
Our ambassador in Brazil is Susana Byun who studied for a Masters in Marketing at Westminster, graduating in 2016. Susana is now a Customer Experience Marketing Manager at Cisco. She can be contacted on LinkedIn.
Colombia
Finally, in Colombia we have Verónica Posada Álvarez, an Art and Visual Culture MA graduate. She now works at Universidad Colegiatura Colombiana, teaching History of Design, Theory of Space and Contemporary Sociocultural Theories. She can be contacted at veronica.posada16@gmail.com.
Get in touch
If you have any ideas for your region or would like to volunteer, please get in touch by emailing alumni@westminster.ac.uk. We would love to hear from you.