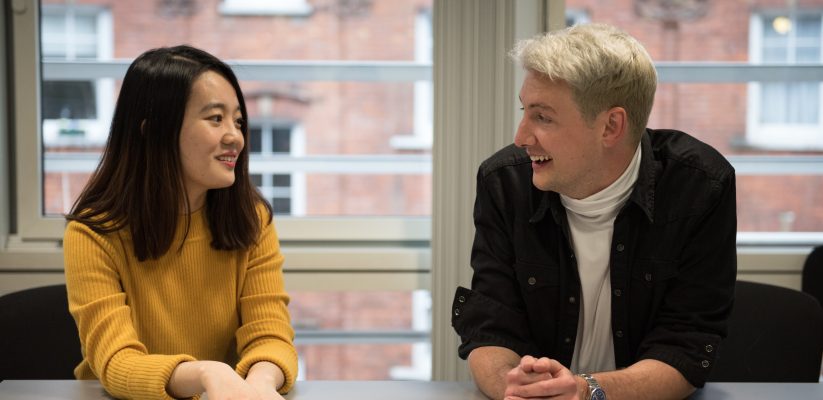 Why we need you
Our mentoring scheme is growing. Last year alone, 584 students and young graduates were supported through the scheme. We are expecting even more students to apply this year. But we currently don't have enough mentors to meet the demand, so we need your help.
Mentoring is crucial in enabling our students and young graduates to navigate the world of work and achieve their career ambitions in a competitive and global job market.
The scheme recently won a Gold Award in the 2018 CASE (Council for Advancement and Support of Education) Circle of Excellence Awards, alongside major international universities such as Harvard, Princeton and University College London. The scheme is also accredited by the Mentoring & Befriending Network's Approved Provider Standard (APS) quality mark.
What we need from you
We are looking for University of Westminster alumni who:
Have a passion to share their advice and experience
Can spare at least six hours from this November
Have more than four years of experience in a graduate-level role
Or have insight into recruitment and selection
We welcome applications from those based in London, as well as from elsewhere in the UK and overseas. Mentors can conduct their sessions with students via Skype or in person. We currently have mentors in China, Indonesia, Saudi Arabia, Romania and other countries.
What you can gain from mentoring
Mentoring can be incredibly rewarding. With your advice and guidance you can see a student flourish and achieve their ambitions, or begin their chosen career path.
You can also develop your own listening, questioning, rapport-building, communication and coaching skills.  It is also an opportunity to reflect on your own career to date.
There are also lots of opportunities to meet and network with other mentors.
And of course, you are giving back to your alma mater, the University of Westminster.
What is involved
Our mentors and mentees meet once or twice a month between November and April. This is usually at the mentor's workplace, although space can be made available at the University.
You will be invited to attend an induction session, where you will be introduced to your mentee. You will have the opportunity to feed back to us as regular intervals.
With our support you will draw up a Learning Contract with the mentee, which sets out objectives for the scheme and how they can be achieved.
These could include helping the student to:
Build self-confidence
Improve study skills
Manage their time effectively
Develop communication skills
Enhance their understanding of the world of work
Gain insight into the industry/sector they would like to enter
To mark the end of the scheme, we organise a celebration event in April/May.
How to join
Please sign up using our Mentor Application Form. The deadline to be matched in the next academic year will be mid-October.
If you would like more details please contact the Career Development Centre by emailing cdc-mentoring@westminster.ac.uk or by phoning 020 7911 5184.
Latest posts by Heather Ridal (see all)