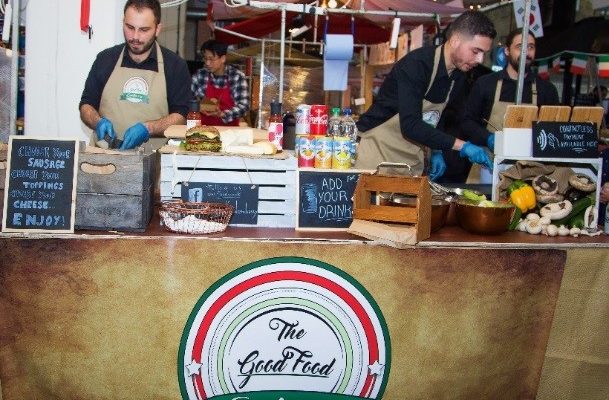 Edoardo Ruggiero, Business Management (Finance), 2020
"The Good Food Embassy" started as a small food stall in the Sunday market in Brick Lane but is now becoming a great business opportunity and a wonderful personal and professional experience. After several years working in the catering industry and after covering different managerial positions, I decided to start studying at the University of Westminster to enhance my employability and increase my knowledge in business. The University gave me the confidence to start my own business and since the very beginning I realised that it could grow along with my studies. The use of accounting tools gave me the knowledge to better understand costs, set the right prices and control more efficiently the operating expenses.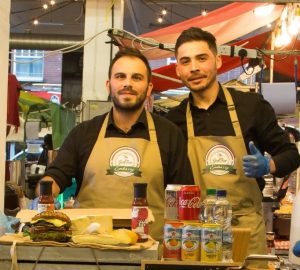 Thanks to The 125 Fund and the kind donors, we had the possibility to consider new solutions and possibilities, such as catering for private events, expanding our menu and buying new machinery and diverse equipment. This change has been crucial in defining a new way of delivering amazing customer service and great food. We established a collaboration with The Hot Milk Coffee Shop in Bounds Green which will allow us to cater on a regular basis as "special guests". Currently we are working on potential deals with well-established London businesses and planning to launch our own website.
When I received the letter from the University stating that The Good Food Embassy had been awarded a grant from The 125 Fund, I was truly happy and grateful. It is such a great feeling to understand that there are people ready to help us build something we believe in, and that our efforts and dreams are understood and appreciated.
Receiving The 125 Fund made the Good Food Embassy more visible, not just to those who invested in it, but to the whole student community. The relationship between my business and the university course has also made understanding the subject much easier. Converting theory into practice in the short-term can make a difference in the learning process, especially when the practice considered is running your own business.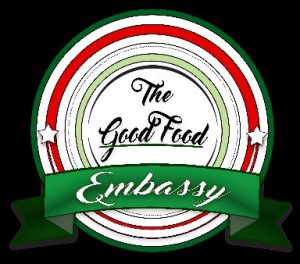 Thanks to all the donors who kindly gave me and The Good Food Embassy the chance to keep improving and expanding. I am truly grateful for the funds received. The 125 Fund gave me the confidence to keep believing in myself and to keep chasing my dreams. Thank you so much!
We are thrilled to be running another telephone campaign this November. To celebrate, we are sharing with you The 125 Fund Stories, a selection of testimonials from the grateful beneficiaries of your generous donations. For more information, please visit: westminster.ac.uk/about-us/support-us/the-telephone-campaign
Latest posts by Jenny Stubberfield (see all)