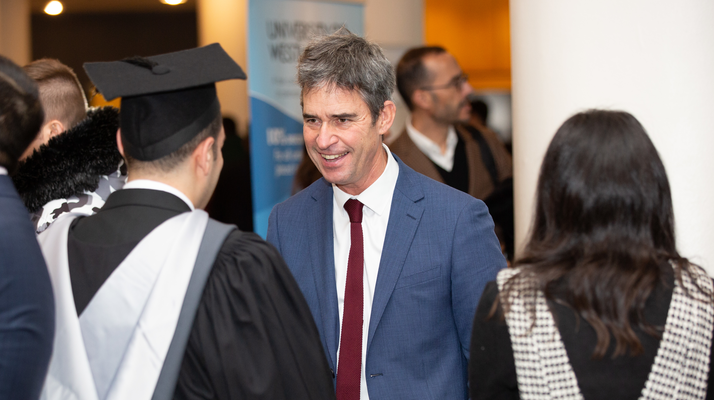 Many congratulations on graduating from the University of Westminster. We are all so proud of your achievements.
To have completed your degree and be able to call yourself a Westminster graduate is an incredible accomplishment in itself. But you have done so much more than gain a qualification.
You have shown extraordinary resilience, learned new skills, shown compassion for each other and our university community. We are so grateful for and proud of how you have been and all you have done. You are now equipped with the skills and determination to make a real difference in the world which needs you so much.
Keep in touch
As a graduate of Westminster you now become part of our strong, dynamic and global University of Westminster alumni network.
There are many benefits of being an alumnus of Westminster, especially as you embark on your career. Our Careers and Employability Service and Alumni Team are here to support you each step of the way.
Make the most of the early careers support available to you over the next three years and keep an eye on your inbox for events and opportunities to support your professional development. I also encourage you to sign up to Westminster Connect, so you can network with fellow Westminster alumni and keep in touch with the University.
I wish you every success. The world needs progressive, responsible and compassionate Westminster graduates like you. And I am certain you will continue to make us proud.
Go Westminster!
All best wishes,
Peter
Dr Peter Bonfield OBE FREng FIET FICE
Vice-Chancellor and President
Latest posts by Jenny Stubberfield (see all)