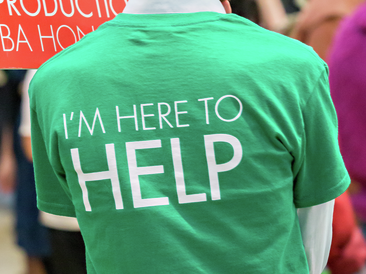 At the University of Westminster, every student has a chance to become a student ambassador. As one of them, you can get involved in activities such as giving talks on university life, finance and other subjects; accompanying academics and staff on school and college visits; and helping at undergraduate open days and postgraduate information evenings.
This is an amazing opportunity to develop fundamental skills for academic and professional life, especially for international students. Opportunity that I gladly participated in myself. 🙂
At the Westminster Distinctiveness Awards ceremony on 7th June many wonderful ambassadors were nominated for the Student Ambassador Award. And the winners were: Darshan Bhudia and Waqas Ahmad.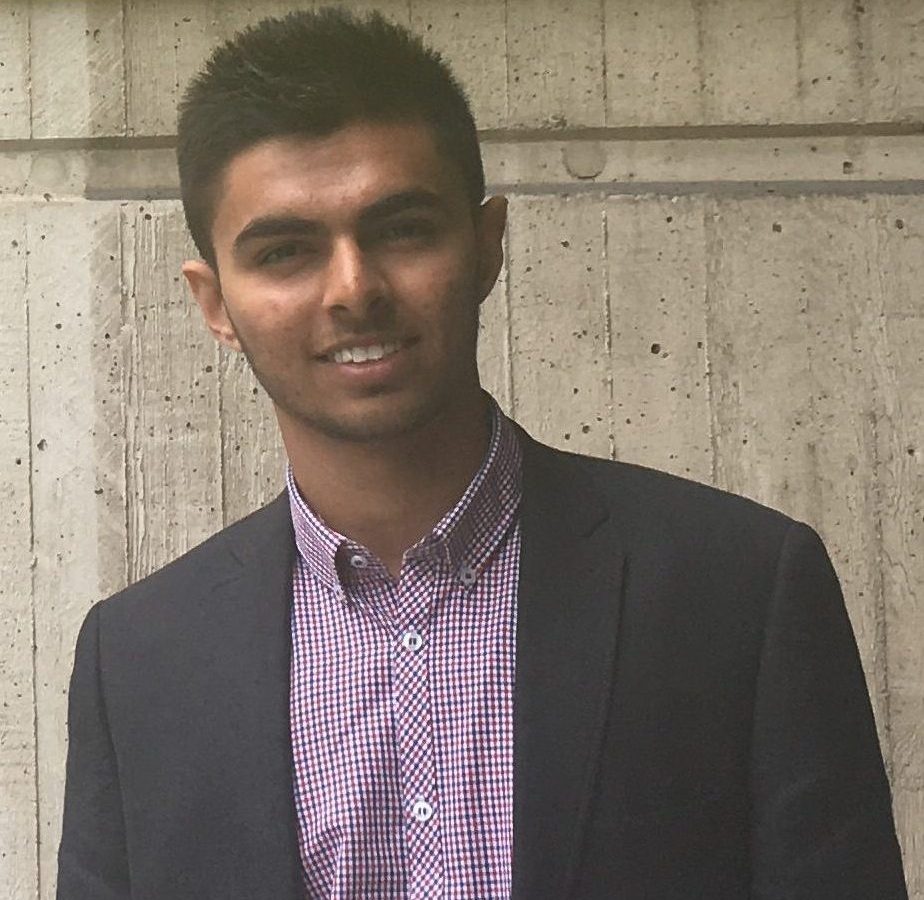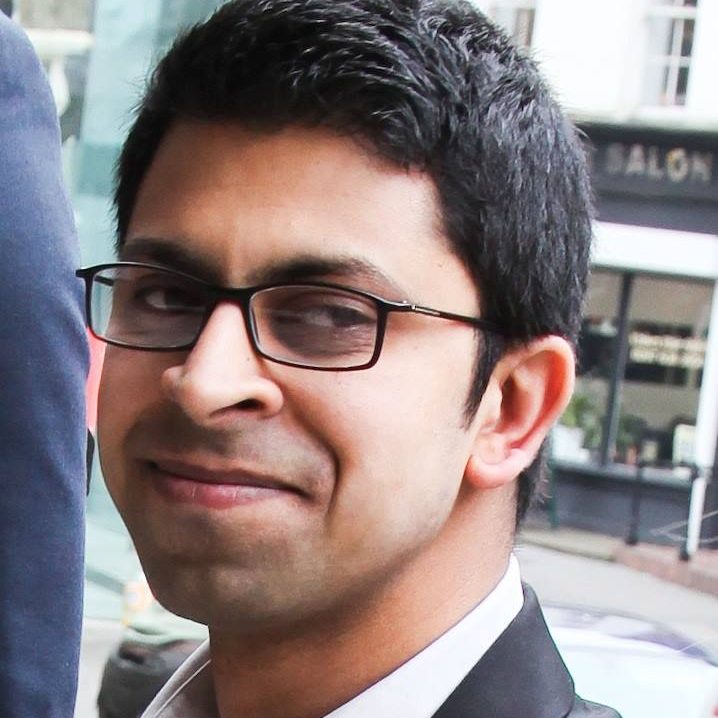 As I had the privilege of working with them before, I knew they would be the best people to share their experiences with you, as well as some of the reasons why you should consider becoming a Westminster student ambassador.
Q: Firstly, can you tell us a little bit about yourselves?

Waqas: I was born in Pakistan, but London has been my home for the past ten years. I am currently pursuing a PhD in wireless communications at the University of Westminster. I am the University's senior research and student ambassador. I am also the Research Representative for the Faculty of Science and Technology.
Darshan: First of all, I came from Kenya. Kenya is in East Africa and I lived on a Coast of Kenya, in an Island called Mombasa. It was life changing when I came to London. I did a Foundation course in Business, Law and Social Sciences at Kaplan International College London, and now I am studying Business Management – Accounting BA Honours at the University of Westminster. I am now going into the second year as I passed all my modules.
Q: How did you become a student ambassador?
Waqas: I was volunteering for the Outreach Office. After a couple of jobs, I realised the wide range of work was very enjoyable and worthwhile becoming a full-time ambassador. I approached the Outreach Office with this request and I was hired after a formal interview process.
Darshan: At Kaplan I was a student ambassador elected by the staff. So after that I liked the fact that you are known for something, for being a student ambassador. So when I came to the University of Westminster, the first thing I saw was so many people wearing the green t-shirts and I thought: "Yes, I want to be one of them!". So I checked all the details online and contacted Rosie in Outreach to become a student ambassador. In January I had an interview with two other students and soon after I got an email saying "Congratulations, you are a student ambassador!". I was so happy and delighted! I could be that person in the green t-shirt helping everyone in the university.
Q: How was your first job as an ambassador?
Waqas: It was a Life Sciences Taster Day and, needless to say, it was a lot of fun. We had a school visit and I demonstrated various chemistry experiments in the University's lab.
Darshan: My first job was an Applicant day at the Westminster Business School. We had a quick induction and got more information on what would happen and how we should conduct ourselves as part of the event. I was given the role of being in a classroom with one of the lecturers and a group of prospective students. After the welcome talk, I was taking care of the student group and helped the lecturer with the session. In the end, students asked me some questions as well!
Q: Can you tell us about a remarkable job or project you have done?
Waqas: As an ambassador, I have worked on a variety of projects. However, one of them positively stands out. It was a collaboration project between the Vice-Chancellor's Office and Network Rail. I had to mentor two teams working on the London Bridge retail redevelopment project. It was an excellent opportunity, since it was an industrial project.
Darshan: A remarkable job I have done was in a school in Newbury Park, to which I went with Wardah and Jim as my supervisors. We were there to give a talk to the students and explain things like: what's the university life like, how you can go the university, and what happens after that. We had to interact with children and they were really listening to us. They also asked us a lot of questions, for example, what is it like to study at the university and how my first year was going. It was great and sociable, and I had so much fun!
Q: In your opinion, what value has the student ambassador experience added for you? And would you recommend it to your fellow international students?
Waqas: It has definitely improved the quality of my work and professionalism. I have a more pro-active attitude than ever before, which has also increased my enthusiasm and initiative approach. Moreover, working alongside others has developed my teamwork and leadership abilities. Yes, I would recommend it indeed! It is very rewarding; not just as a source of a little extra cash on the side, but also for gaining experience in a diverse range of jobs. 

Darshan: The student ambassador experience has improved my communication skills. First, when I came here from Kenya I was shy. I did not like talking to other people, apart from those I was already familiar with. When I became a student ambassador things changed. Now I feel that I don't have to be so shy. I can go and talk to people the same way they come and talk to me. Also, my interpersonal skills have improved. Of course I recommend the student ambassador scheme! This is what I am going to do for the rest of my time at the University, especially for my fellow international students. I think that they have an advantage for being from a different country. They can explain so many fascinating things that can facilitate the interaction between them and other people. International students certainly are a valuable asset to the university. Plus, being an ambassador allows you to get some extra money, which helps a lot.
Q: Finally, tell us how was the experience of receiving the Distinctiveness Award on the 7th June.
Waqas: It was brilliant! Simply brilliant! It felt good to be recognised and appreciated.
Darshan:  Well, I did not expect the award. I got nominated with so many other students ambassadors, some of them studying in second year, third year or even PhD students. So I thought that I didn't have a chance this year, but decided to go to the ceremony anyway. I was so happy when Waqas got the first award, because he really deserved it, he does so many shifts and works very hard. And then my name was announced for the second award and I was so surprised! There was someone sitting next to me and she asked: "Is that you?". And I said: "Yes, I am going downstairs now!" 🙂 I was so happy and so nervous to go down, I was actually shaking. And I would like to thank everyone who nominated us!
---
Darshan and Waqas, congratulations again for all the hard work you have done! And thank you for sharing your stories with us! 🙂
Would like to be part of the student ambassador scheme too? Current students can apply by emailing Rosie Reynolds at R.Reynolds@westminster.ac.uk and asking for an application form. Please also visit the Student Ambassador website.
Latest posts by Kamylla Caponi (see all)