Nomhle Shantel Shenxane is the Founder and Executive Director of Trinity Wellbeing. Shantel's social enterprise exists to be a platform serving as a voice for student's wellbeing at university.
The Business Management (Entrepreneurship) BA Honours student at the University of Westminster always knew she wanted to be her own boss! Now after many hours of hard work, research and a leap of faith, her dream has become a reality.
In this interview, we take a look into the life of Shantel, the social entrepreneur and the person.
Congratulations on the launch of Trinity Wellbeing! How did the idea for this social enterprise come about?
The idea came in my second year at University when I became more involved in my roles as School Representative, Course Representative and Student Mentor. However, even before these, I developed a great passion to improve student wellbeing at University.
My experiences and challenges as an international student from South Africa have inspired me to help other international students. Throughout my university journey, I realised that maintaining good wellbeing is crucial for academic success. Especially when statistics show that 1 in 4 students suffer from mental health issues.
From your experience, what are the common mental health issues students face in 2020 that need addressing?
Although I am not a mental health expert, I do speak from my experience as an international student. Mental Health issues may come in different forms and may be caused by different external challenges for many students. However, I believe that the lack of prioritising personal development, empowerment and resilience as a tool to address mental health issues may be the reason. Although many professional counselling services are being provided, students may not necessarily be comfortable enough to utilise these facilities. Or the demand may even be too high for the services capabilities. That is why Trinity Wellbeing exists to serve as a youth-led empowerment, personal development and resilience programme. Based on student's experiences we aim to help combat mental health issues and advocate for the importance of personal development and a resilience-based education system. I believe that having the education sector prioritise personal development as much as it prioritises professional development and career enhancement is a crucial step to sustaining good student wellbeing at universities.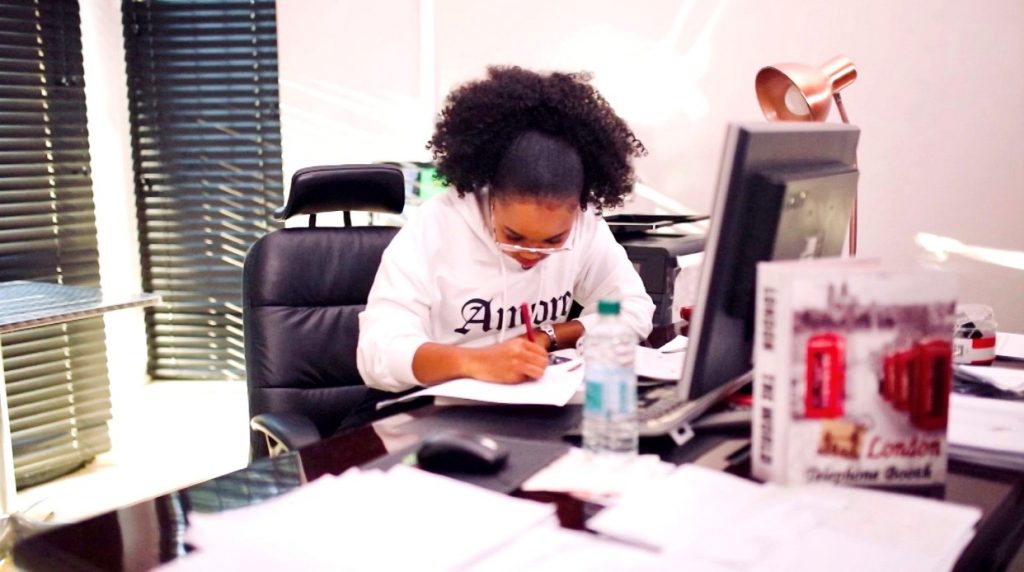 "You are never ready but JUST START!"
What are the three most important things you've learnt on the journey to launching Trinity Wellbeing?
1) Research, Research, Research! There are so many amazing social enterprises in my sector that continue to do an outstanding job at combating mental health issues. I have learnt the importance of researching what is already out there in order to establish your niche.
2) Sharing my experience and story are powerful tools! Many young aspiring entrepreneurs may be discouraged to pursue their entrepreneurial journey because they are not experts in their field. However, I have learnt that your story has the power to make a change in the world and help someone else's life.
3) You are never ready but JUST START! I've learnt that most successful entrepreneurs were never ready to begin their businesses. But they took the leap of faith to start! Entrepreneurship is a journey that requires self-motivation and boldness even through doubt and uncertainty.
Were there any extra-curricular programmes that gave you extra tools and confidence?
Definitely! My roles as School Representative, Course Representative and Student Ambassador at Westminster propelled me to continue my enterprise pursuit. These roles have developed my entrepreneurial skills such as communication, interpersonal skills and consistency. Working to better the wellbeing and experience of students has increased my passion to help students be successful in both their personal development and career development while at University. I have had an amazing experience to sit at the Student Experience and College Teaching Committees as a voice representing student concerns. As a result, Trinity Wellbeing exists to be a platform to serve as a voice for student's wellbeing at University.
How do you juggle your studies alongside your social enterprise?
It has not been easy! I had to postpone the launch of Trinity Wellbeing because I made a decision to complete my assignments and academic demands. I could then fully focus my attention on my social enterprise. My final University year is very important. Setting time aside to focus more on my studies was the best decision, especially during recent online learning. However, I am so happy that all the academic pressure has passed!
Describe a typical day as an entrepreneur
1) Setting a schedule for the day
2) Going through emails
3) Working on content
4) Research
5) Interacting with my clients/target market
Who in the entrepreneurial world has inspired you?
Oprah Winfrey, her passion for education and contributing to making social change inspires me! I love that she is an entrepreneur driven by purpose. I love her quote that says, "The key to realizing a dream is to focus not on success but on significance — and then even the small steps and little victories along your path will take on greater meaning."
― Oprah Winfrey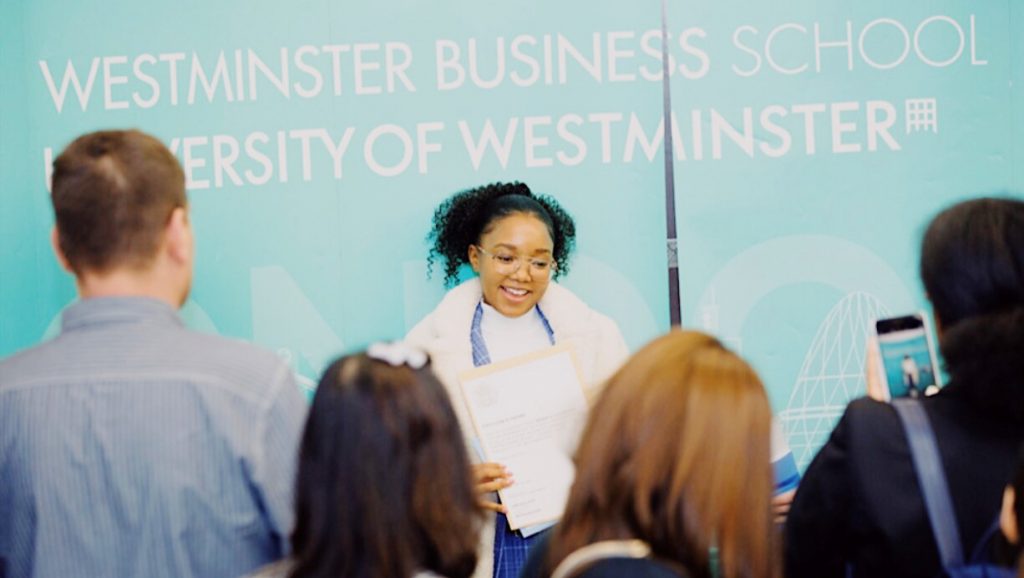 "My University journey as an international student has given me more than just a degree."
What's been your greatest achievement to date?
Finding my purpose and what it is that I want to contribute in the world. My university journey as an international student has given me more than just a degree. Besides my qualification, I have discovered my passion, my career path and my ultimate contribution to the world. Many students come to university mainly for their degree alone. But perhaps its time we look deep into the things that will sustain us in our careers after graduating. Things like personal development, resilience, self-motivation and self-knowledge. I believe without these it may be very hard to sustain your wellbeing in the outside world. Therefore, these are the elements of personal development that ought to be included in the higher education curriculum. Life long traits that will never be outdated!
The best part of creating your own social enterprise…
My dream of being an entrepreneur becoming a reality! I always knew from a young age that I wanted to be my own boss. But I just didn't know in which sector. To be the founder of a social enterprise that contributes to making a positive change in people's lives is incredible!
The worst part of creating your own social enterprise…
Creating your own social enterprise requires a lot of self-discipline and time management. I wouldn't necessarily say these have been the worst part, but I would rather say they have been effectively challenging! A crucial challenge in order to be a successful entrepreneur.
How do you relax outside of work?
Listen to music, spend quiet time outside, spend time with family, read a book. Go to a café for some coffee and cake, interact with friends, watch movies. Plus watch motivational talks, and explore new cooking recipes.
What is your goal over the next two years for Trinity Wellbeing?
My two-year goal is to partner Trinity Wellbeing with various universities in the UK and South Africa. I hope to provide personal development empowerment to students.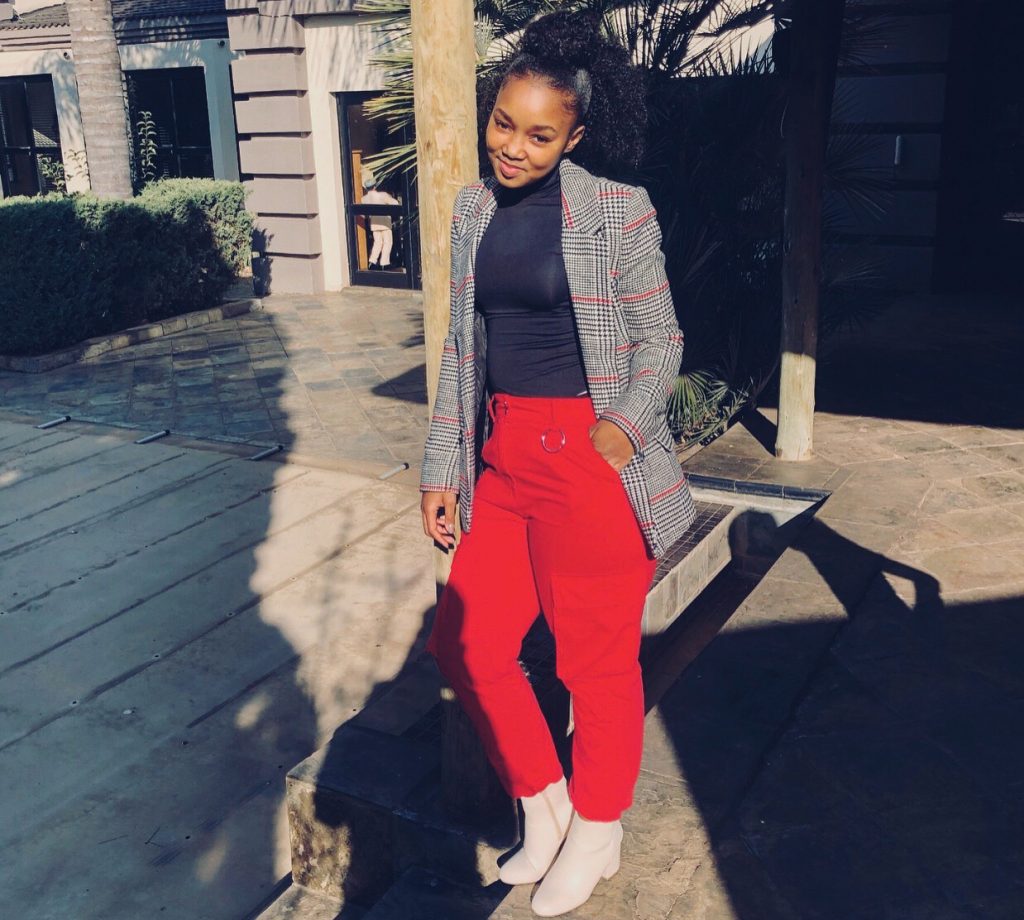 "I focus on what I can make of what I already have."
Finally, what is your advice to other students thinking of starting their own entrepreneurial project?
You will never start if you wait to be ready! For students seeking to start their entrepreneurial journey, in my personal experience I have learnt that if you wait to finally be ready to start, you will wait forever. Things may not be perfect. You may not be an expert in your field, you may lack resources but start with what you have. I have learnt not to focus on what I don't have. Instead, I focus on what I can make of what I already have. In the language of a Business Management (Entrepreneurship) BA Honours student, it is called the effectuation theory by Saras Sarasvathy (2001), "assess the current resources available in order to achieve your goals."
Website: trinitywellbeingcic.com
LinkedIn: linkedin.com/company/trinity-wellbeing
LinkedIn: Nomhle Shantel Shenxane
Instagram: nomhle_shantel
---
Shantel, congratulations again for launching your social enterprise Trinity Wellbeing and for sharing your journey with us!
#WeAreTogether #WeAreWestminster @uniwestminster
Student Wellbeing at the University of Westminster – we are here to support you
For more insights from international students studying at the University of Westminster and living in the heart of London, please visit International Student Blogs.
Latest posts by Martyn Davies (see all)