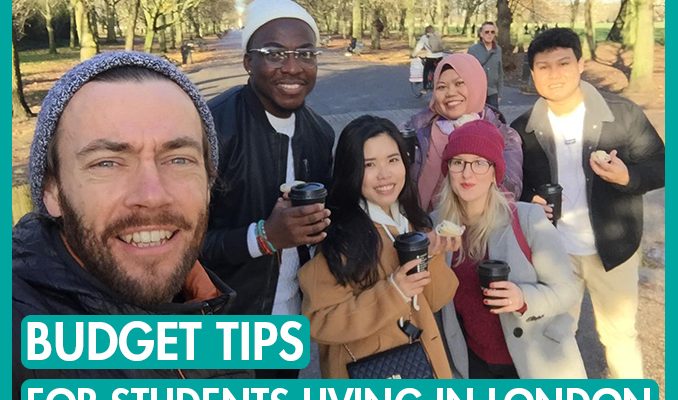 This blog will cover the cost of fees, accommodation, lifestyle, but more importantly, insider budget tips for students living in London.
London has been ranked as the best student city in the world for reasons such as its diversity, cultural lifestyle, and professional opportunities. But before making the move to study in London, look into how much everything is going to cost. London can have slightly higher living costs compared to other parts of the UK. But you can still fully enjoy your student life and experience with careful planning, student discounts, and budget tips.
Tuition fees
To begin with, international student tuition fees can vary across institutions. So be sure to check with each London university the specific fees for their specific courses. Especially for postgraduate degree courses.
At Westminster, the fees for international students studying a three-year undergraduate degree for the September 2021 intake are £14,400 per academic year. The fees for studying for a one-year postgraduate degree at Westminster vary between £13,000 to £19,000 depending on the programme. You can check our course fees on each individual course page here.
Additionally, universities in London often have different payment structures through installments. At Westminster, international students starting in September will pay their academic year tuition fees across three installments (50% at enrolment, 25% in December, and a final 25% in January 2022).
Student accommodation costs in London
When choosing your university and course in London, you should also investigate different options of where to live.
Student accommodation costs can vary greatly in London from around £550 to £1,200. This depends on different factors like location, the size, shared or private, proximity to public transport, and so on. A recent survey showed that the average student at the University of Westminster spent £588 per month on their monthly rent.
Budget tips when choosing your accommodation:
University Halls – consider staying at university halls, as you may save a large amount on public transport costs.
Outer London accommodation – renting further out from the city-centre tends to be lower. However, check the monthly public transport costs.
Renting a room in a shared apartment/house – renting a room with a friend will be a lot cheaper than a whole flat.
Renting a shared room – this will work out even cheaper, however, be sure you feel comfortable with your room-mate.
Bills included (wi-fi, electricity, water, etc.) – find out whether your rent includes bills and services. Those additional costs can bring overall monthly rental prices up.
Use the University's expert Accommodation Team – contact them for any accommodation query. They can help you confirm your university halls place and/or find private accommodation with trusted landlords in the city. Plus offer lots of general accommodation advice for students living in London.
Join accommodation groups for students in London on social media. There are several Facebook groups allowing students in London to look for and advertise available rooms.
If you wish to find out more about the accommodation available for students at the University of Westminster please visit our Accommodation page or contact our Accommodation Team at studentaccommodation@westminster.ac.uk.
See the following for private student accommodation in London:
London, housing, room & flatshare (FB group)
Student Discounts on London Public Transport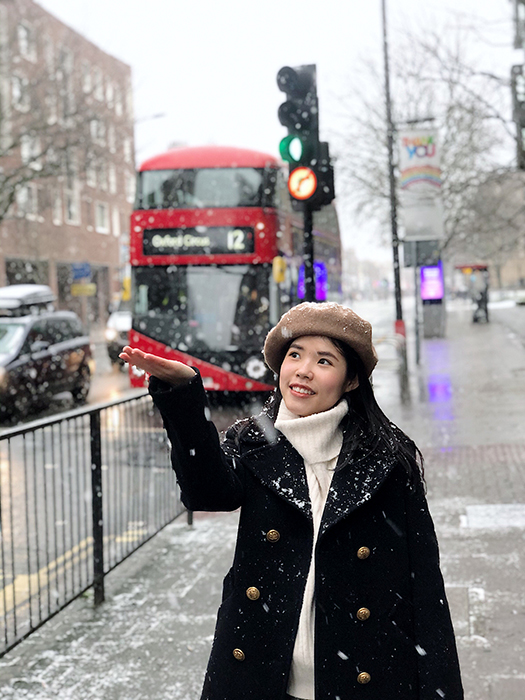 Most students in London move around the city using the wide variety of public transport available. And the good news is that you can register online for the TFL Student Oyster Card to get a 30% discount on all modes of public transport throughout the year. This discount can be used on the London Underground, buses and other public transport. To be eligible, you will need to be 18 or over, be registered to live in a London address, and provide proof of your university acceptance. You can find more support and information about a Student Oyster Card and other student discounts here.
"Saving up tips: It's sad but it's true that thanks to Covid-19 restrictions, I cannot travel as much as I wish and that helps me save up a lot. I also find personal finance apps like Honey, Monzo really helpful when you can put your save up in a Pot and no one can touch that, even me!" – (Bong, International Liaison and Communication MA student from Vietnam)
If you wish to cycle around the city then you will also be eligible for a 20% student discount on London's Barclays Cycle Hire scheme. Alternatively, you could look to buy a bike from one of London's many bike stores offering a student discount and use one of the city's Cycle Superhighways and Quietways for a more cycle-friendly route.
A London social life on a budget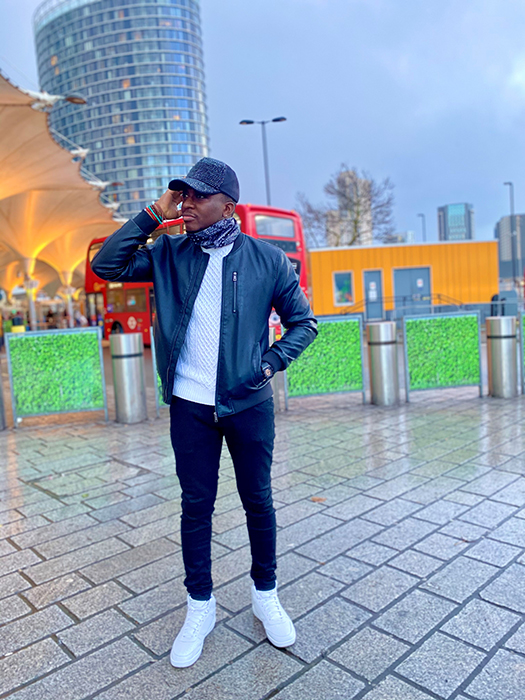 "Every student in London should get the UNiDAYS app which will help in saving money as it is the best app with great discounts ranging from fashion, technology, restaurants, etc." – (Samuel Erekaife, Digital Business MSc student from Nigeria)
One of the best parts of being a student in London is the buzzing social life. In order to budget well, be smart with your money and look for "student nights". Many London bars, clubs, and pubs have additional discounts for students as well, so check with your university's Student's Union for help planning those London nights out on a budget.
If you're more into going to restaurants, the cinema, the theatre, or even museums at night then make sure you sign-up for an NUS Extra card for great student discounts. But don't stop there… register for Student Beans.
Shopping in London on a budget: food and clothes
Food – Like most major cities, London has a great number of restaurants, cafes, but also supermarkets and markets. So knowing where to buy your weekly groceries at the lowest price will definitely help your budget in London. According to a recent survey (MEN), below are the top 5 cheapest supermarkets:
Lidl
Aldi
ASDA
Tesco
Morrison's
Clothes – London is undoubtedly one of the world's fashion capitals with the "London Look" and London Fashion Week. But there are still many ways to enjoy clothes shopping in London on a budget. For example, you can sign up for a UniDays student card for access to student discounts on leisure, entertainment, and clothes shopping.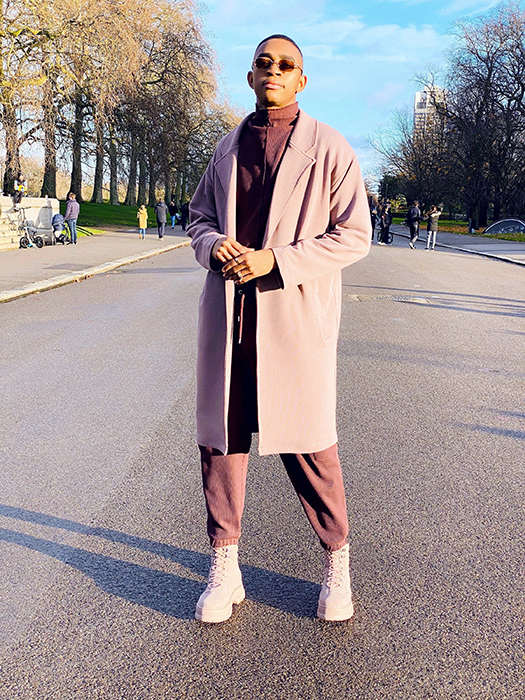 Additionally, London has a wide variety of vintage and charity shops that offer great second-hand clothes at low prices. Shopping at second-hand stores is popular with Londoners as it brings original style, reduces environmental impact, and is much lower in price. Take a look at The Best Vintage Shops in London and The 15 Best Charity Shops in London, According to Fashion Insiders to see for yourself.
"Always head to the sale racks first.

Keep looking — If it seems like a good price, look again, there's always a better offer waiting!

Use your Westminster email address for more than just accessing the school's online platforms — sign up for student offers as they come in super handy! ASOS gives a 10% discount on all student purchases throughout the entire year.

Happy shopping!" – (Donald Mirander, Fashion Business Management MA student from Jamaica)
You can also try one of the many low-budget clothes stores found on many London High Streets. Popular low-cost high street stores include Primark, H&M, and TK Maxx.
The best things in life are free!… well, some things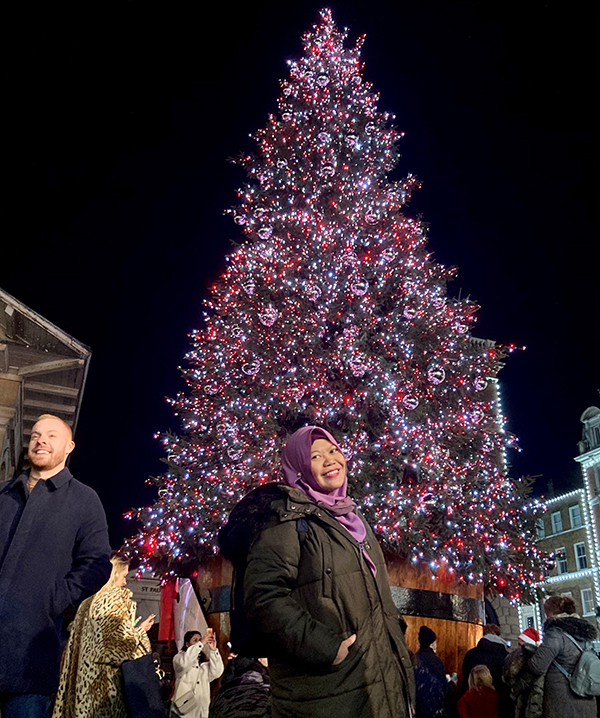 London offers you many, many great things to do for absolutely no cost. For example, you can visit many of London's world-renowned museums and galleries like The British Museum for free.
"There is always something to see at the many museums around London. You will definitely be spoilt for choice. Whether you like science, arts, prehistoric animals or even trains… there is definitely something for everyone. Just book a slot online and turn up! It would be a great way to spend your day off or the weekend." – (Lynn Zulkarim, Media, Campaigning and Social Change MA student from Malaysia)
40% of London is made up of green spaces, and Londoners love escaping to one of the many free large, and beautiful parks, such as Regents Park which is under a fifteen minutes walk from all of the University of Westminster's central London campuses. There are also many canal and river walks across the city, such as Little Venice to Camden, that you can enjoy for free.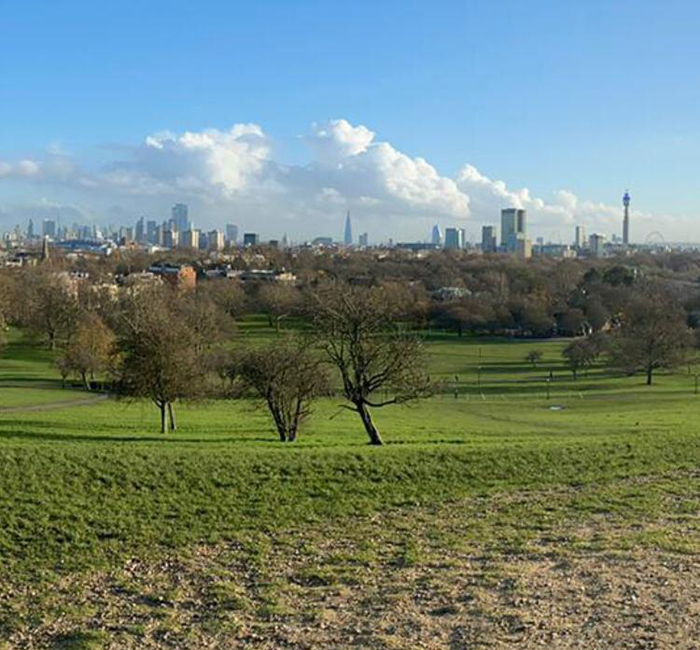 If you want to discover and explore the different architecture, vibes, and history found across London's varied districts, then take yourself on one of many free self-guided neighborhood walking tours. From elegant Chelsea to the edgy East-End, you can discover London and its people for free.
I hope this blog can help you enjoy the best of London, even if on a budget!
For more insights from international students studying at the University of Westminster and living in the heart of London, please visit International Student Blogs.
Latest posts by Martyn Davies (see all)