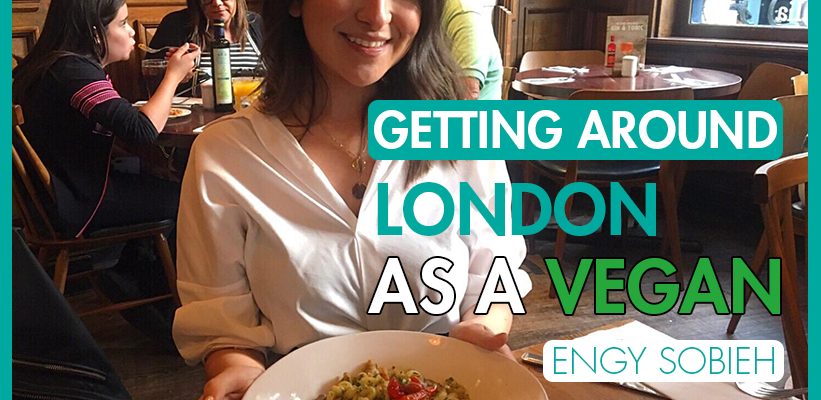 I have been following a vegan diet a little over two years now, so living in London has made my experience here that much better and easier. I usually prefer cooking my meals because, well, it's cheaper, but when I do go out with friends, I found great restaurants with vegan options. Although there are many vegan restaurants (that I'm still planning to try), but being the only vegan in the group, I found it easier to find a place where there's an option for everyone. So, here are some of my favorite options that I would recommend for you to check out:
The Athenian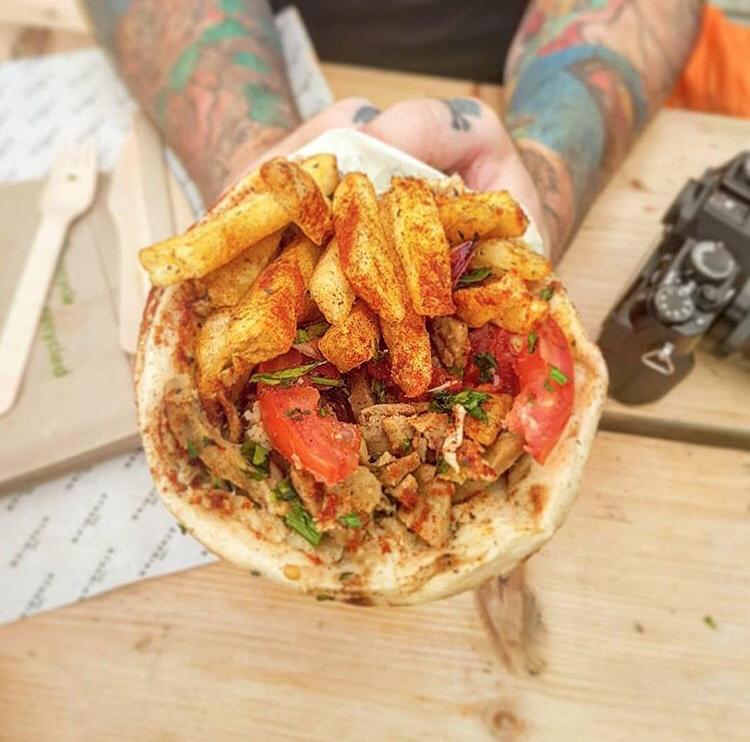 As an Arab who thoroughly enjoyed her shawarma in her pre-vegan days, The Athenian's Vegan Gyros is a great substitute. So if you're a vegan who's craving some shawarma, or who just wants a delicious meal – I really recommend giving it a try! I go to the one in BOXPARK in Wembley, which is also a great hang out spot with your friends plus they give you a 10% discount if you're a student! (just make sure to show them your student ID).  If you end up staying in Westminster's student accommodation, Raffles House in Wembley you'll have BOXPARK five minutes away.
@theathenianuk / www.theathenian.co.uk
Price: £6.50
Taste: ★★★★★
Location: They have 6 branches across London
LEON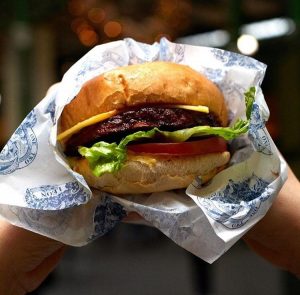 LEON's another restaurant that has many plant-based options, I tried their Love burger which is, is by far the best, and closest to a real, cheeseburger I have tried in London. It is rather small and not very filling and I have it with their baked fries (also great!). Nonetheless definitely worth trying at least once!
@leonrestaurants / www.leon.co.uk 
Price : £7.55
Taste: ★★★★★
Location: They have 20 branches across London
Mildreds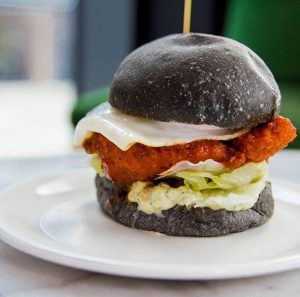 This restaurant was recommended by a friend, and we went for a quick lunch. It's a vegetarian and vegan restaurant, which is already pretty fantastic. I ordered the Vegan Buffalo Mock Chicken Burger, and it's one of those meals that you should taste because it's difficult to explain (in the most positive way, of course), but it's definitely a must try, whether you're vegan or not.
@mildredsrestaurants / www.mildred.co.uk
Price: £9.00
Taste: ★★★★★
Location: Soho | Camden | King's Cross | Dalston
Bella Italia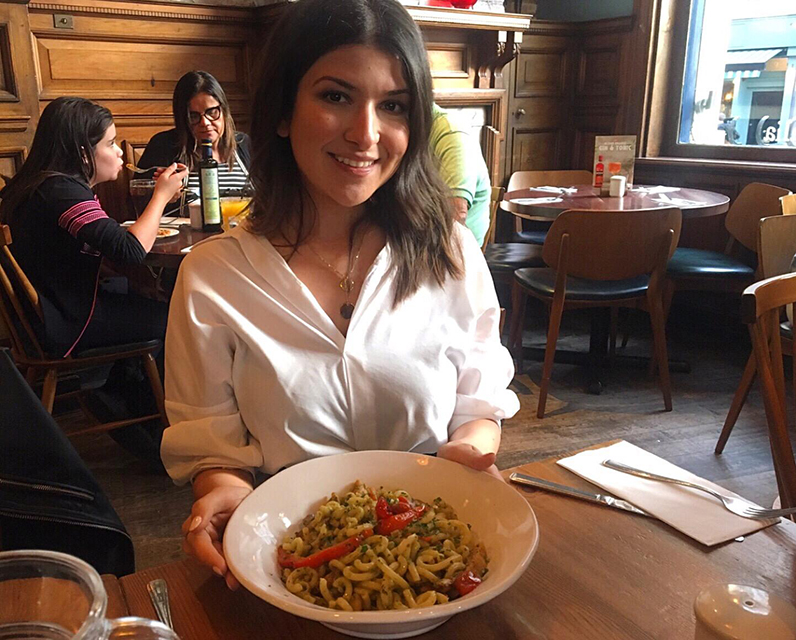 This was one of the first restaurants I tried when I came to London and it never fails me, I probably took everyone I know there. They have a separate vegan/vegetarian menu and they're all great (they also have great offers, just go to their website and click on "offers"), but my favorite is the Verde Burger (which by the way, does not taste like a real burger at all – but still great), the Pollo Pesto and if you're in the mood for some dessert, the Cookie Dough Al Forno.
@bellaitaliarestaurants  / www.bellaitalia.co.uk
Price: £12.49 (without offer)
Taste: ★★★★☆
Location: They have 18 branches across London
The Junction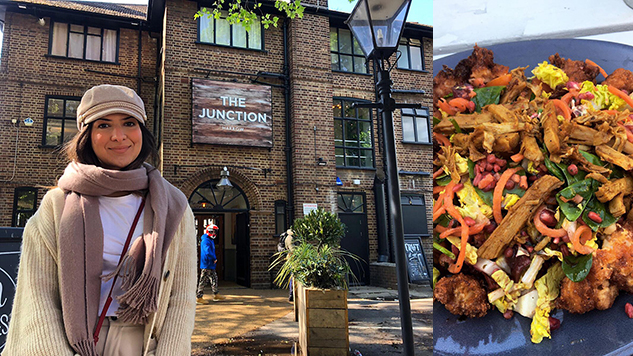 If you live in the Harrow Campus, the Junction is a great hang-out spot with great food, drinks and is also great for watching football matches! When it comes to the food, they also have a vegan/vegetarian menu and my go-to-order is always the Wholesome Bowl (I also add the Soya Kebab to it). It's delicious, also quite filling.
Price: £6.50
Taste: ★★★★☆
Location: 9 Gayton Road, Harrow
Nearest Tube Station: Harrow-on-the-Hill
Yorica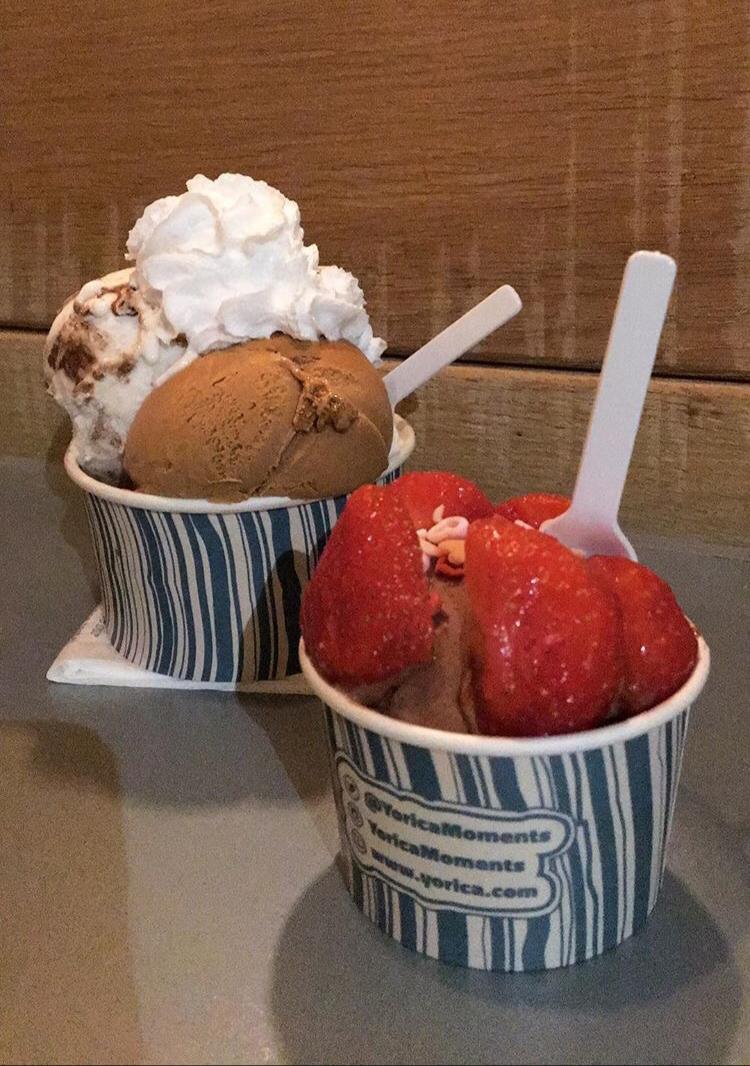 Yorica is the only completely vegan place here. It's sweets shop that I randomly found when a friend and I were walking around in Soho looking for some dessert. I usually have their Double Choco Cookie ice cream one scoop. They also have waffles and crepes!
@yoricamoments / www.yorica.com
Price: £3.95
Taste: ★★★★☆
Location: Wardour Street
Nearest Tube Station: Oxford Circus
Middle Eastern Restaurants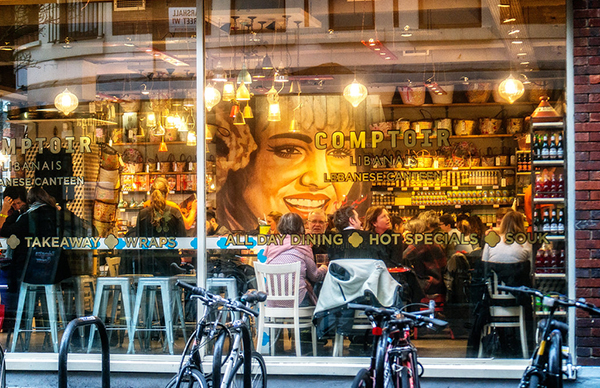 the Middle Eastern Cuisine is already filled with many vegan options, like hummus, kushari, and falafel! I would recommend going to Comptoire Libanais (they have many branches around London), I tried their Falafel wrap and lentil soup, the soup in particular was really delicious. Plus, the interior decor is beautiful if you want to go with a group of friends.
Price: Varies
Taste: ★★★★☆
Location: Various (try Edgeware Road though)
Nearest Tube Station: Various
Vegan Markets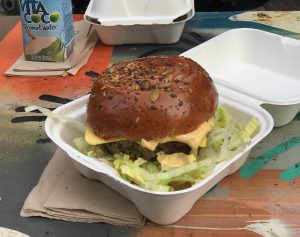 If you don't want to go to a specific restaurant, you can always go to a vegan market! There you have various restaurants serving anything from burgers and pizzas to brownies and pies, so you have many options to decide from (which can be quite difficult because everything looks so good and it takes forever to choose).
I've been to the Soho Vegan Market with a friend. We both had a vegan burger from Mooshies called "What's your beef?", it was messy but we both really liked it! It runs every Saturday from 11 am to 4 pm, the nearest station would be the Piccadilly Circus Station.
@sohoveganmarket
Price: £-££
Location: 51-53 Rupert St, Soho
Nearest Tube Station: Piccadilly Circus
Vegan Cooking Class
[youtube https://www.youtube.com/watch?v=pYft4WZj4MM]
One interesting activity I've done here was go to a vegan cooking class. It's completely free, but you should register on their Facebook page. We were taught how to cook 3-4 meals that were also healthy and free from oils or salt. Fun bonus: We also got to eat what we cooked at the end of the class. So if you're looking for something different to do with your friends- give it a try!
@lifeafterhummus
Price: FREE
Experience: ★★★☆☆
Location: 150 Ossulston St
Nearest Tube Station: King's Cross St. Pancras Underground
Here are some useful vegan bloggers based in London:
@myveganradar
@vegansofldn
@thelittlelondonvegan
So how is getting around London as a Vegan?
One word: Easy! There are many vegan restaurants, markets and events. And if, like me, you're the only vegan one in your group of friends then good news, there's always at least one vegan option for you wherever you're going and 9 times out of 10, the options are delicious!
Do you know any other great Vegan spots around London? If yes, please share in the comments below.
Engy
For this post and other blogs from International Students at Westminster please visit International Student Blogs.
Latest posts by engysobieh (see all)