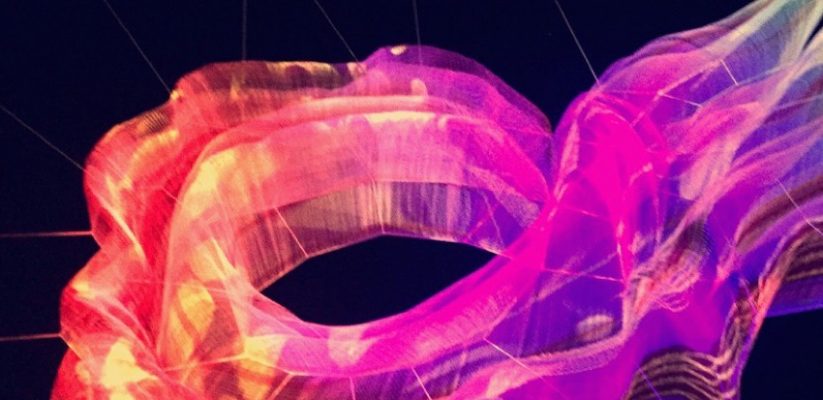 "Look up", said my friend, as I pushed my way out of Oxford Circus station. Looming over Oxford Circus, suspended 180 feet above ground, awestruck, I see a colourful netted art sculpture floating in the wind.
Janet Echelman's 1.8 London, was one of the 30 light installations at Lumiere London Festival held during 14th January-17th January 2016 in the West End, King's Cross and Mayfair.
Thousands of people gathered below the web-like structure, were constantly looking up to the sky and back into their smartphone screens. A Lumiere London volunteer helped my curiosity, guiding me to the app that enabled me to interact with the artwork. Onlookers could alter colours and patterns creating a ripple effect, each unique and unlike the previous.
In those few moments, many strangers expressed, together, with 1.8 London as their platform, creating unique patterns with each other. In her TED Talk, American sculptor and artist, Janet Echelman reveals that forces of nature and their cycle of interaction inspires her to create interactive artwork to bring people closer.
1.8 London was inspired by the 2011 Tsunami in Japan. Its title is based on the number of microseconds that a day was shortened by due to the earthquake. "The sculpture's form was inspired by data sets supplied by NASA of the tsunami's wave heights rippling across the entire Pacific Ocean," says Echelman studio.
It is netted out of high-tensile fiber, originally created for NASA astronauts' space suits, that billows and changes shape with the wind. Janet Echelman says that her art is influenced by fishermen's net that she witnessed when she travelled to India.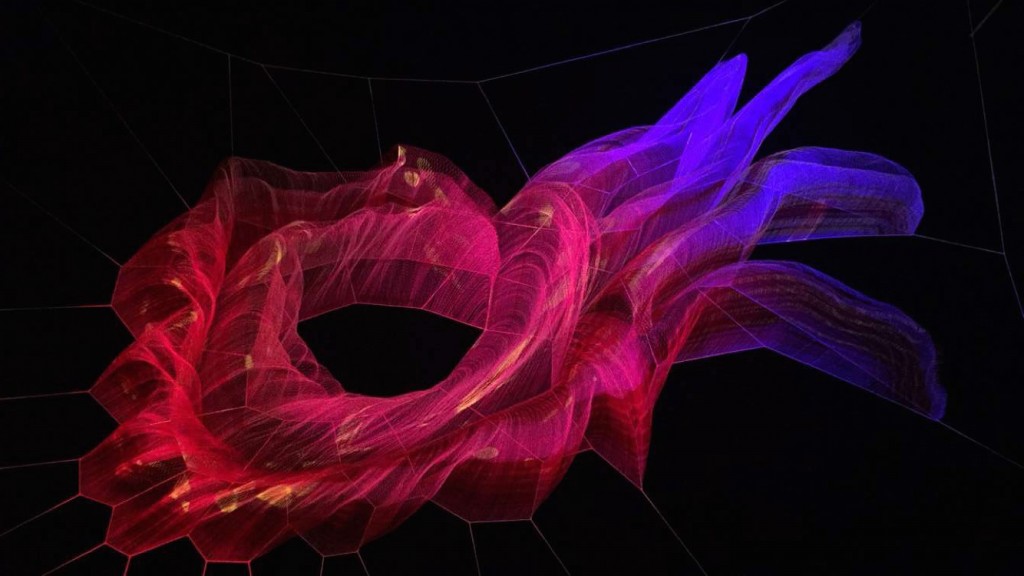 There was an element of wonder in the air, eyes filled with reflections of the colour from the sculpture. People spoke to each other in hush hush, interpreting what it said to them. Children tapped their phones rigorously while constantly looking up, "Look look! I did that."
Yuuna Kubota, 23, a Japanese student at City College, remarked "It is good to honour a tragedy by bringing people closer, remembering the disaster in the form of art." Unlike Yuuna, not many people in the square knew what 1.8 London really was about. But, that did not keep them from admiring this beacon of colours and hope.
On a wintery night, Janet Echelman's 1.8 London was by far my most beautiful connection to this ever luminous city, London.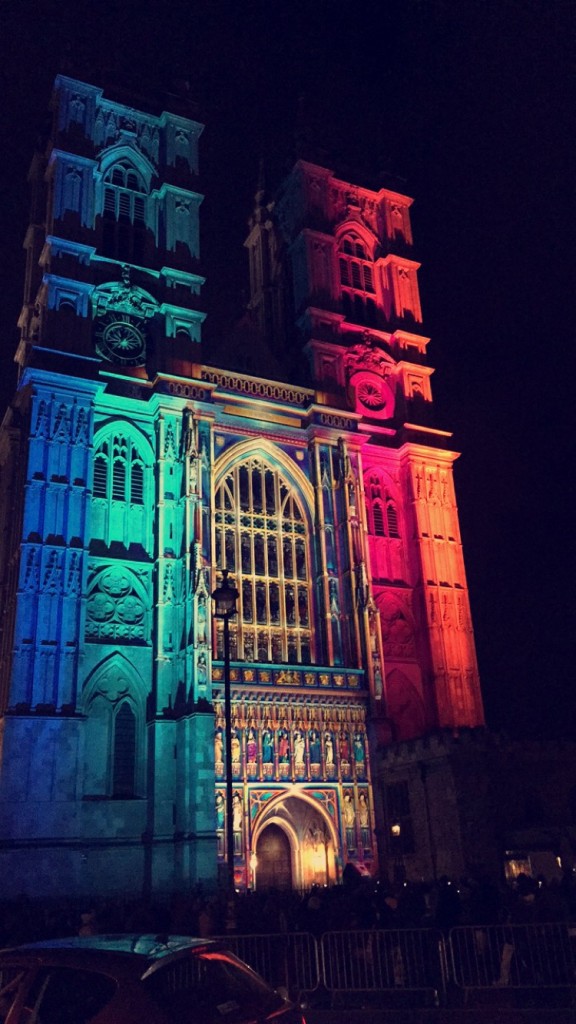 Read this post and other stories on Rituja's personal blog
Latest posts by Rituja Rao (see all)