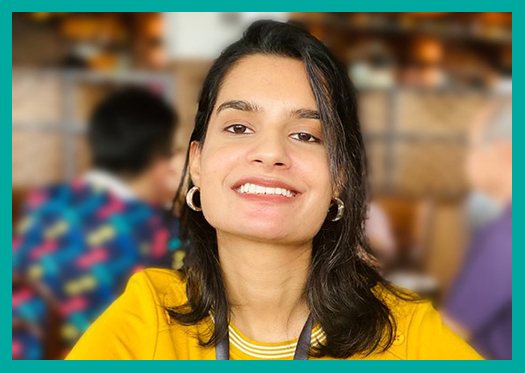 Moving to a new location is a daunting experience. For many students, being away from the comfort of their homes, staying apart from their families and adjusting to a different cultural environment can be overwhelming. It is essential to address those concerns for the betterment of our mental health.
Sharing my experience, I came to London in January this year to pursue my International Liaison and Communication MA at the University of Westminster. While I was glad about starting a new journey, I also felt anxious about living independently in a different location. For starters, adjusting to the chilly winters was difficult because I came from a place that has a tropical climate. Another major challenge was staying in a flatshare with strangers. Initially, I preferred to stay in my room and didn't interact much with my flatmates. Then once my first semester started, I had other things to cope with, like the class timetable and assignments. There were days when I missed my home a lot, but I kept reminding myself to stay focused. Here are some of the things that helped me get through tough times:
Building a Network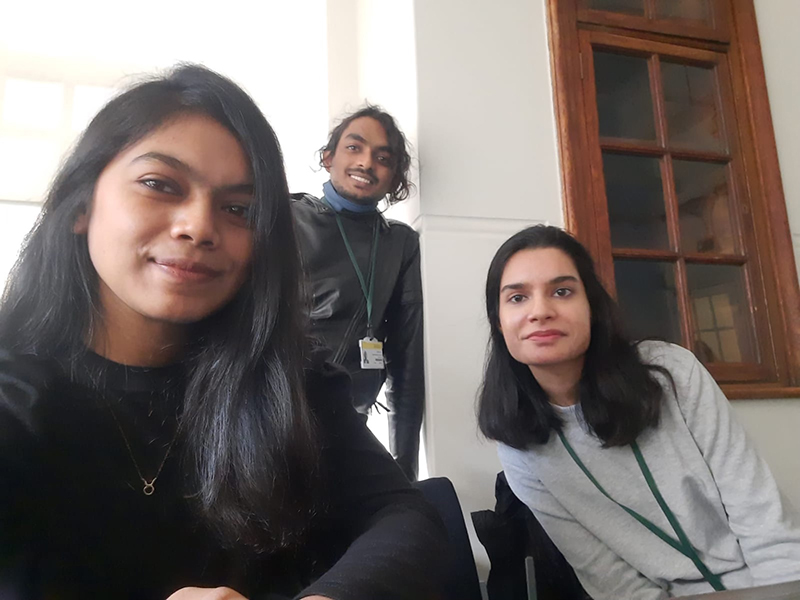 Moving to a new place is literally like starting life all over again! It is not just about buying the materialistic things we need to survive but also the relationships we build with people around us. When you are away from your family and close friends, forming a network is a huge emotional support. It helps in overcoming the cultural shock one might get after relocation. I was glad to meet students from various parts of the world. Having conversations with them made me realize that we all share the same struggles of being international students. I gradually became good friends with my classmates – we assisted one another with coursework, explored London together, and learnt about each other's cultures. Thanks to them, I now feel less homesick.
Taking Breaks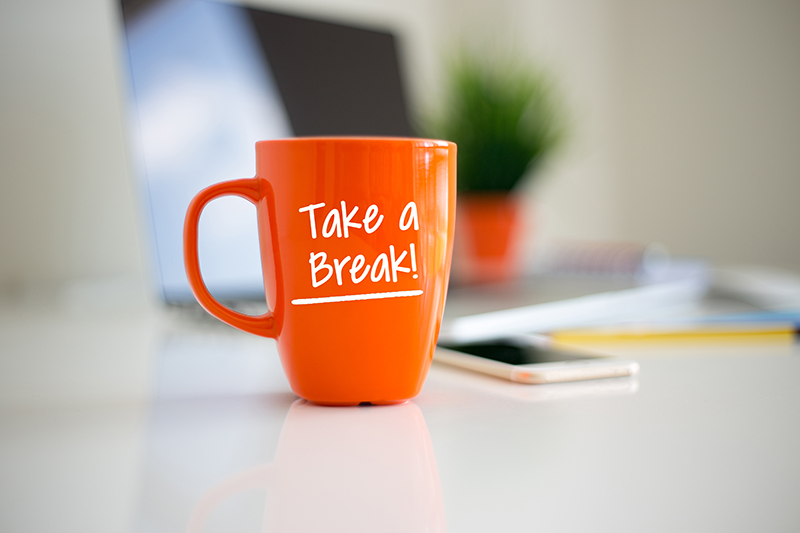 At times back to back assignments can be exhausting. There are days when my mind is occupied with the chores I have to do, or I am simply low on energy. Well, it is completely normal, and that is exactly what I tell myself. I believe taking a pause to reflect on our inner thoughts is very important because it helps us figure out the cause of our stress and brings back our focus. Hence, I take small breaks between work and do things that make me content, like listening to music, going out for a walk, talking to my friends, or taking a short nap. In fact, I have realized that I am more productive with my studies when my mind is relaxed, which is true for most of us.
Embrace the Surroundings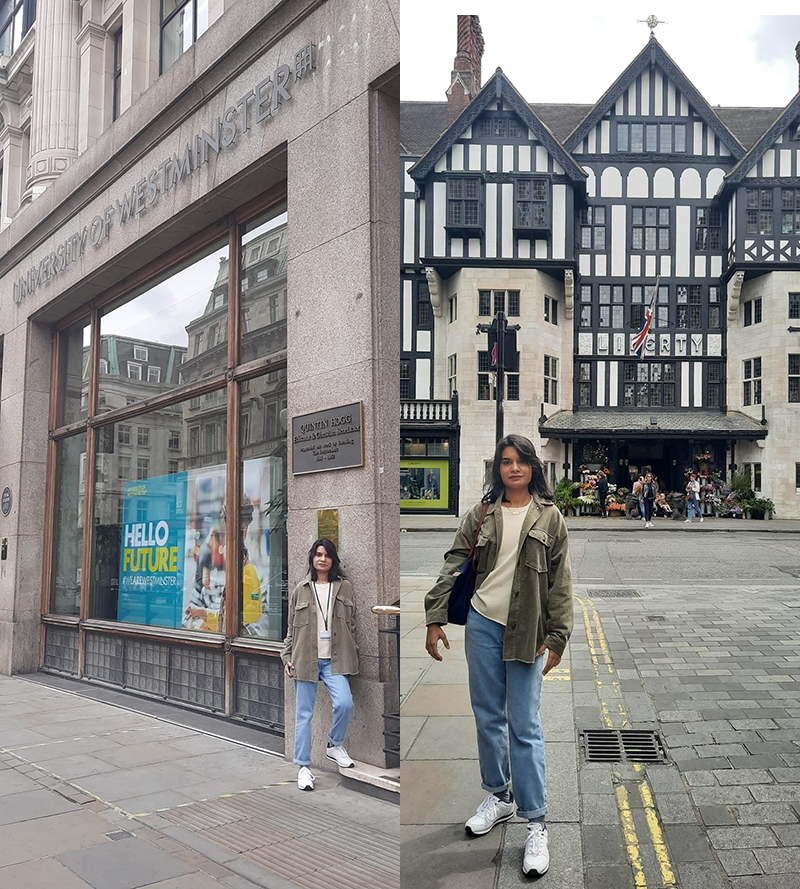 Our home countries are comfort zones because they are places where we grow up. We are familiar with their infrastructure, people, food, social norms etc. That is why stepping out from them makes us feel like a fish out of water. I experienced the same, but then I turned my fear into an opportunity. Think about it; there are people in this world who do not get the chance to travel or have proper access to education. Therefore, I am grateful for what I have today and taking this experience as an opportunity to increase my knowledge. Besides, stepping out of comfort zones is the best way for self-discovery. It makes us realize our strengths and shortcomings. So, never underestimate yourself – maybe you are stronger than you think?
Keep yourself Motivated
An idle mind can lead to negative thoughts. Keep yourself occupied by ensuring that you always have something planned for the days ahead. Besides my daily routine, I invest my time in the virtual and onsite activities offered by the university's Engage platform which provides employment and networking opportunities for Westminster students. Some of the programs I have attended thus far are Women of the Future Networking event, Elevate Your Pitch Workshop and One-on-one Career Consultation. Through these programs, I got insights into the work culture in London, which will be beneficial in my job search. Moreover, they were a great way to boost my confidence and helped me to adapt better to challenging situations. Apart from those, I recently signed up for a trip to Stonehenge arranged by the university that will allow me to interact with students from other courses.
So folks, DO NOT worry. Everyone has moments of sadness, fear, and anxiety, which can be dealt with if we set our minds to it. On this Mental Health Awareness Week, let's think positively and aspire to stay focused!
Take care
Hira

For more insights from international students studying at the University of Westminster and living in the heart of London, please visit International Student Blogs.
Latest posts by hiramohsin (see all)