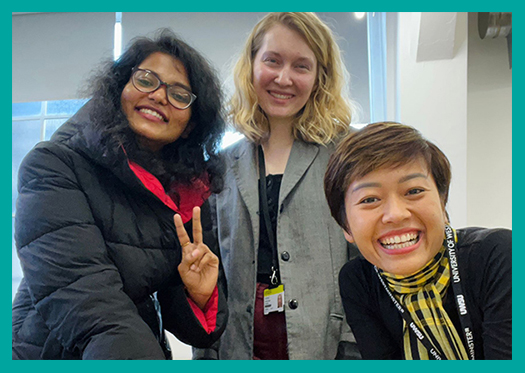 I am an English TESOL teacher with over eight years of professional experience. Over the years I have taken many courses on English teaching, but this year I made the big decision to study in the UK to sharpen my language and teaching skills and chose to study the TESOL MA (Teaching English to Speakers of Other Languages) course at the University of Westminster. It has been one of my wisest choices. I love it. The course has been very demanding, but also very enriching.
My First Semester | TESOL MA
This first semester has taught me much about linguistics and second language acquisition. I thank the course lecturers who have all been very knowledgeable and supportive. One of the modules I like this semester is "Language and Learning: Description and Analysis" guided by Dr. Richard Paterson. He is not only enthusiastic and kind but also very funny. When he teaches, just a simple sentence or a gesture on his face makes the whole class laugh. Every week I look forward to meeting him and attending his module.
Studying in the UK: self-study and select modules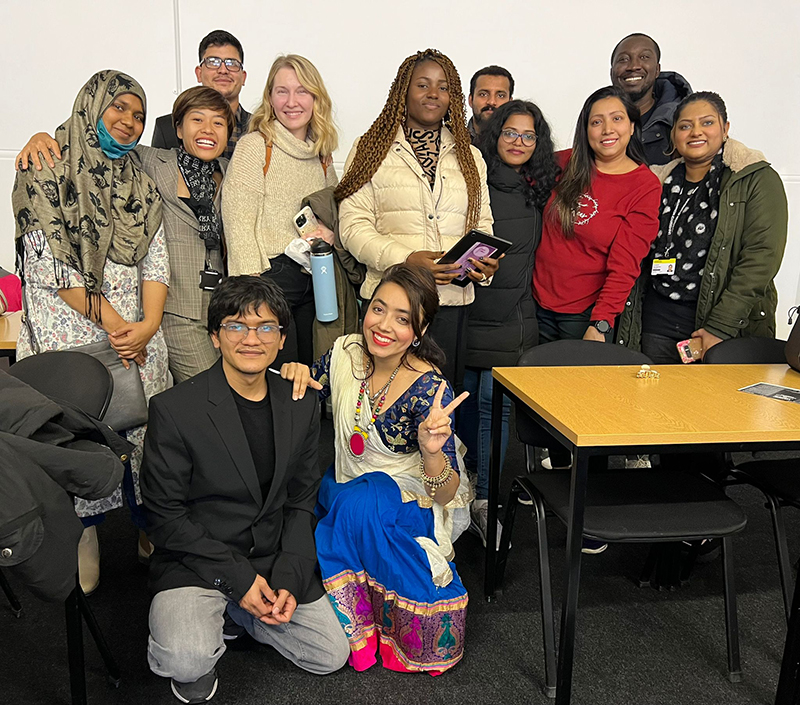 What I like most about studying in the UK is the spirit of self-study and the warm support of the teachers here. My Master's program does not have too many modules like in Vietnam. Students have to go to school only 2-3 days a week, so we have plenty of time to arrange our own learning, read books, research documents, participate in various workshops and travel to different cities to explore the UK. Additionally, my course leader and teachers have been very enthusiastic about guiding me and often communicate via email to encourage me in every step of the learning process. That's what I am touched by and interested in studying here. I have also found the TESOL MA program and study environment at the University of Westminster to be very well-structured, stimulating, and supportive.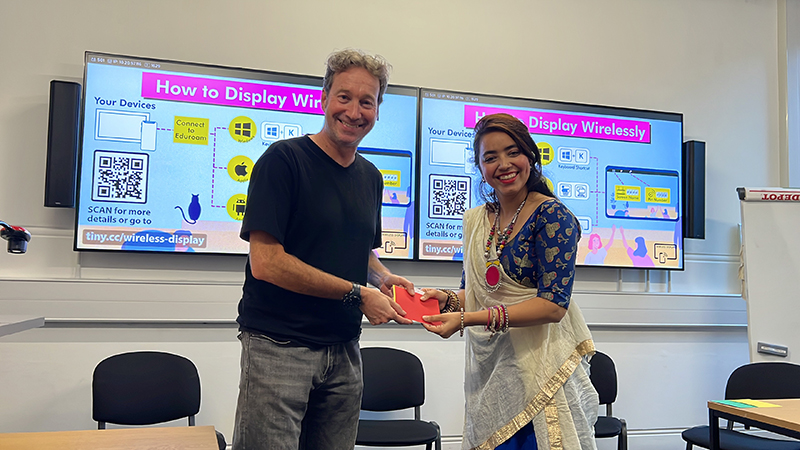 The tutors are incredibly knowledgeable and experienced and are always willing to share their expertise with students. The class sizes are small, which allows for a lot of interaction and discussion between students and tutors. The library and other university resources at my Regent Street campus are conducive to my studies. Besides, the tuition fee is reasonable. I love my uni.
Emphasis on group work assignments
One of the first assignments our TESOL MA lecturers gave us was to do a group presentation. Each group of 3-4 friends had three weeks to meet and discuss how to present and share our experiences of learning a foreign language. After the group presentation, each member had to do a reflective writing essay about the process of doing group exercises, speaking up about our thoughts about the presentation, and at the same time giving our thoughts on what we should or should not do for the next time.
My group had four friends. We come from different countries: Brooke from the USA, Akhila from India, Iftehad from Bangladesh, and me, from Vietnam. We all got along really well, and I immensely liked their personalities from the start. We would meet after each class, discuss online, and hang out outside the classroom: going for walks, having dinner, and drinking bubble tea together.
Developing leadership, compromise, and communication skills
This group work helped me to develop important skills like leadership skills, compromise, and effective communication. These skills are essential not just at university and in the workplace but in all aspects of life too. Honestly, the invaluable knowledge I gained from this experience is a priceless resource for my development, both personally and professionally.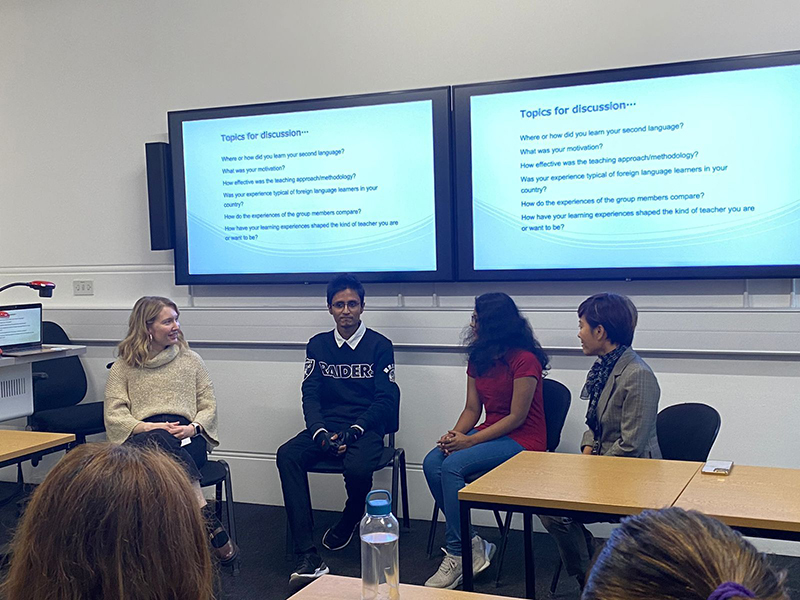 The way the teacher assigned the lessons was fascinating, helping us develop our teamwork skills. At the same time, each person had chances to work and study independently and draw invaluable lessons in teaching and other areas of life.
My Study-life balance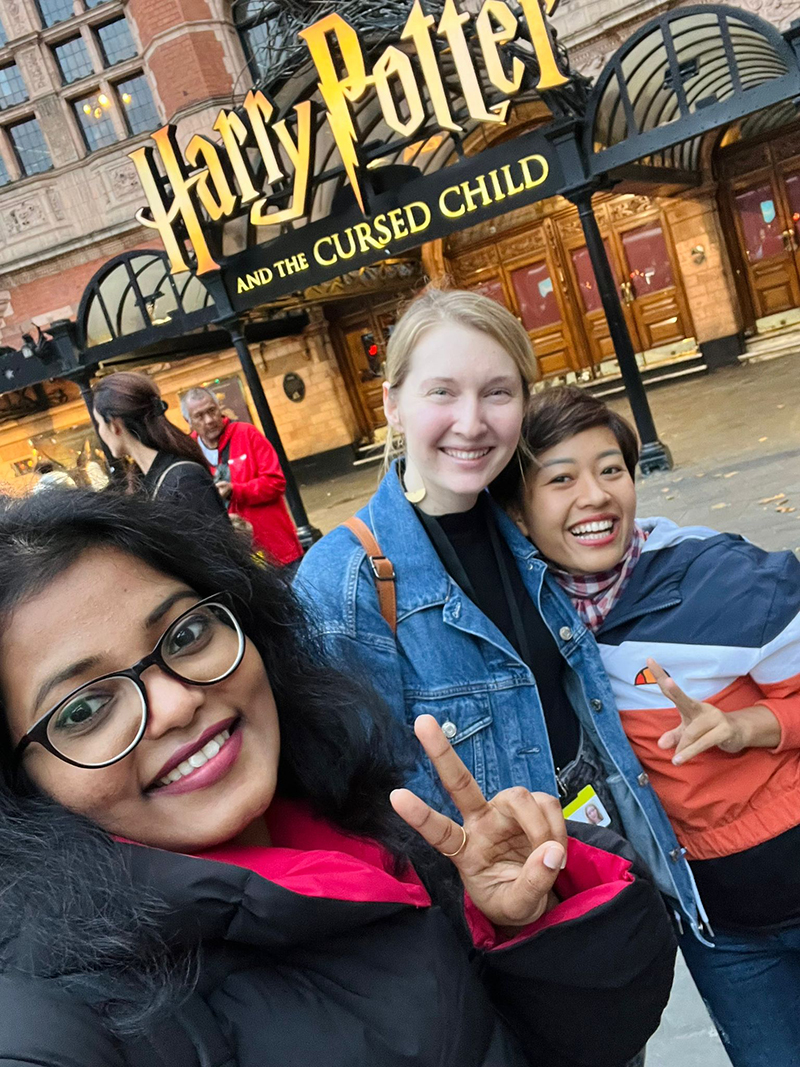 I really enjoy my student life here; people say I have maintained an excellent study-life balance.
During my first 2 months living in the UK, I made many new international friends, attended 2 live concerts performed by my favorite bands in the most prominent British arenas, and visited the 10 biggest cities in England, Wales, and Scotland. No matter what I do, I always try my best, especially in my studies. When I knew that I got a distinction mark for my first essay in my core module, I was super thrilled. That's awesome!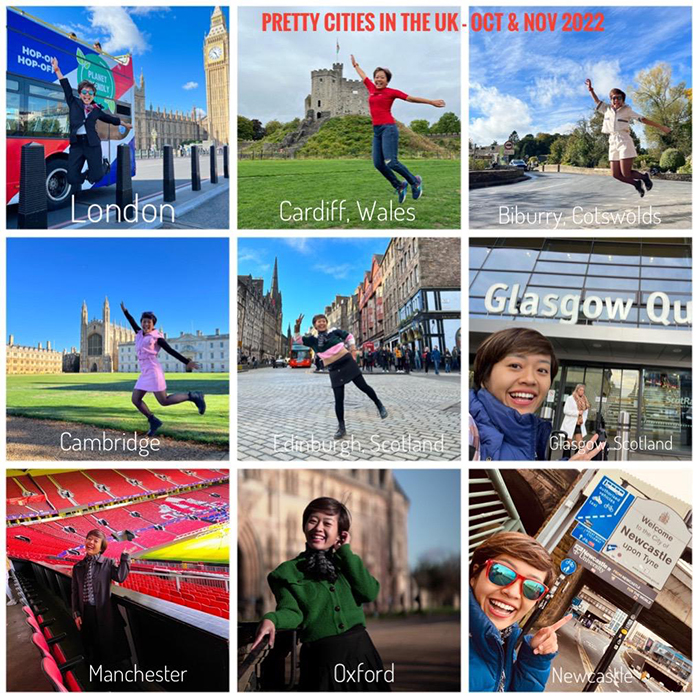 I love my TESOL MA program at the University of Westminster because it offers me a deeper understanding of teaching English as a second language. The coursework is very comprehensive and covers all aspects of the field, from language acquisition theory to practical teaching methods. The faculty is also very experienced and passionate about teaching, making for a stimulating learning environment. I believe that the TESOL Master's degree will give me the necessary skills and knowledge to be an impactful teacher and go further in my teaching career.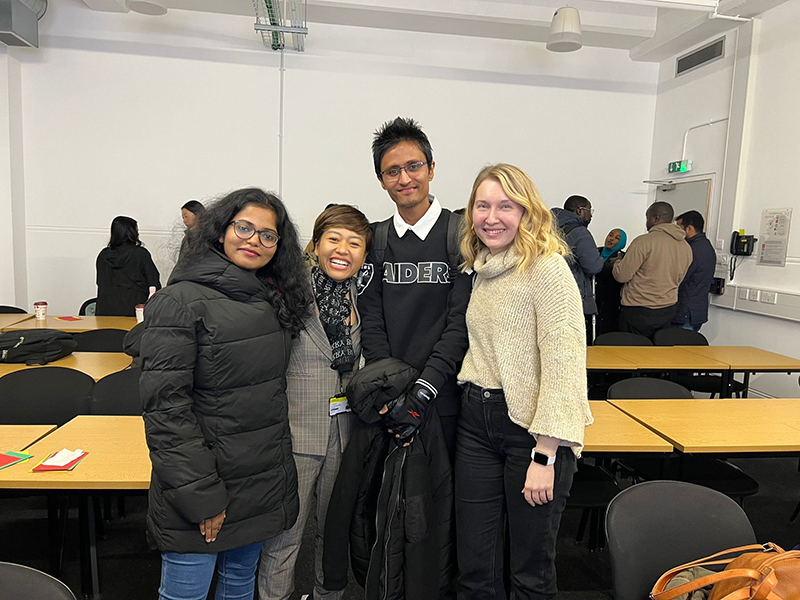 Thank you Dr. Richard Paterson, Dr. Sean Sutherland (our MA TESOL course leader), and other University of Westminster instructors for guiding, inspiring, and helping us bloom.
Thao
For more insights from international students studying at the University of Westminster and living in the heart of London, please visit International Student Blogs.