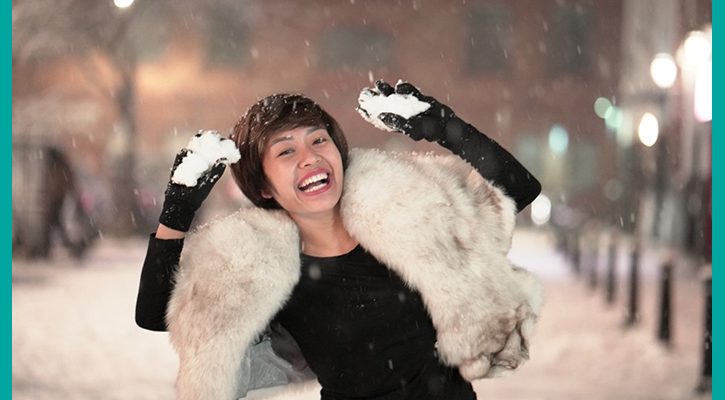 Winter in London is magical. As the temperature drops, the obscurity of the winter's deep gloom is broken by the brilliance of dazzling lights hanging from majestic streets and legendary structures. I'm so lucky to be able to study, live in London, and be immersed in the vibrant rhythm of life here. We experienced the first snow of the winter on 11 December 2022. It was a magical and exciting moment, particularly for those who enjoy the winter season and the activities that it brings like me. The sight of fresh, white snow covering the ground was very beautiful and peaceful, and I really loved the way it made the world look so different. Many people enjoyed the feeling of being outside in the cold, crisp air.
During the winter months, here are my 5 top cool things to do in festive locations in London to keep your spirits up, especially during the Christmas and New Year holidays.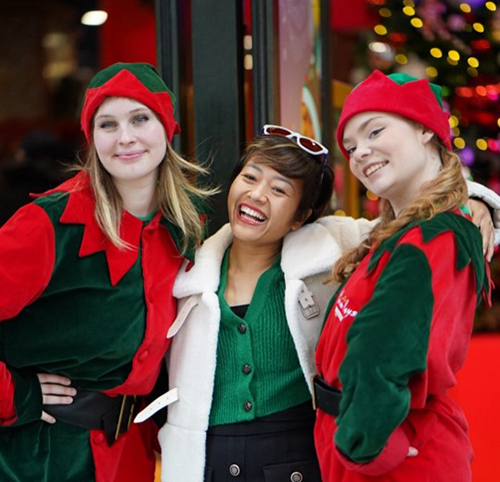 1. Marvel at amazing Christmas light displays
My campus at the University of Westminster is located at 309 Regent Street. This is one of the largest and most lively streets in London, where there is a beautiful shimmering decoration of angels with wide wings.
The Christmas lights at Regent Street are turned on in November and remain on until early January. The lights are displayed along the length of the street and are made up of a series of colourful and creative displays. It's a must-see holiday attraction in London.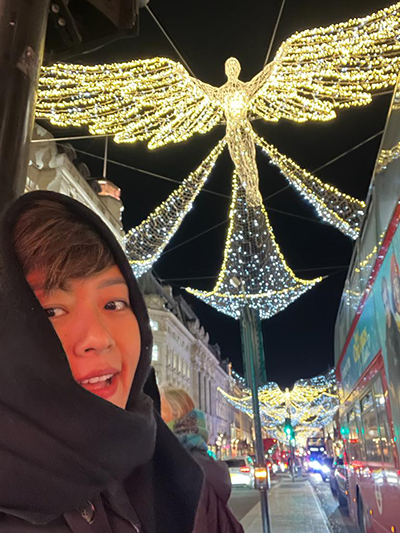 Many of the other high streets nearby are decorated with elaborate and festive displays. They're easy to collect on foot. The highlights include Oxford Street, with its masses of hanging golden stars, and the fun colourful displays at Carnaby Street, Covent Garden, and Mayfair. The Christmas light displays in London are a wonderful way to experience the winter holiday season and get into the festive spirit.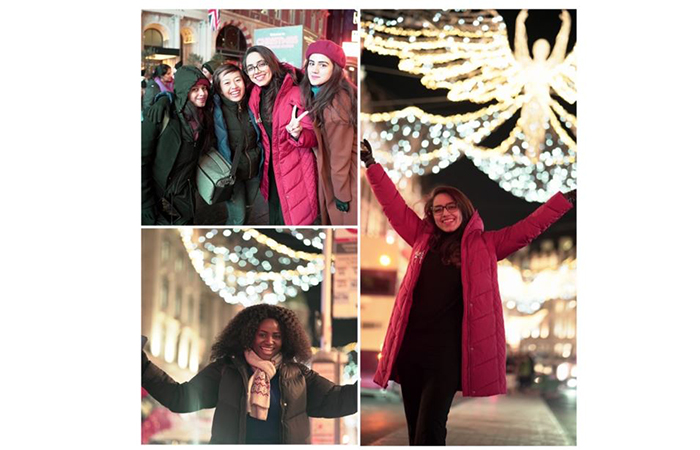 2. Waltz through the winter festivals and Christmas markets
It wouldn't be Christmas in London without a visit to one of the cities charming Christmas markets packed with live entertainment, festive delicacies, and funfair rides.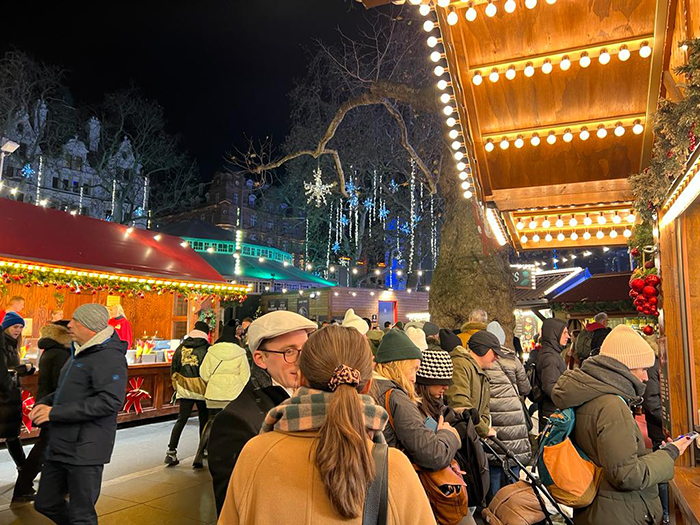 The most notable, Hyde Park Winter Wonderland, houses the UK's largest ice rink, alongside a vast selection of street food, rollercoasters, and carnival games.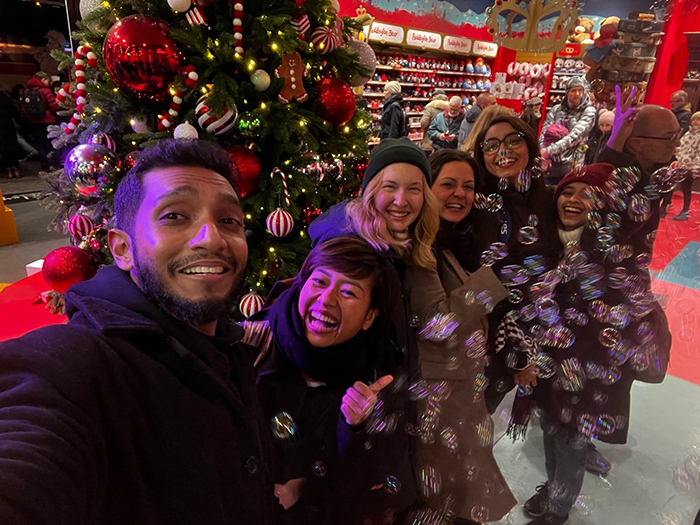 Others include Christmas by the River at London Bridge City, Borough Market near London Bridge, Christmas markets at Leicester Square, Trafalgar Square, King's Cross, and Hampstead Heath.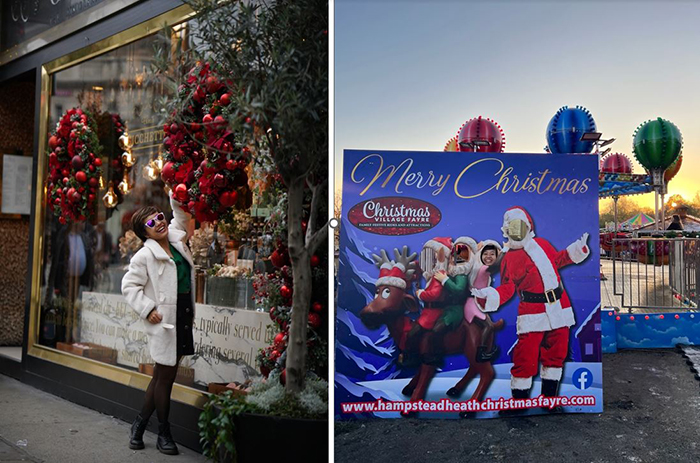 3. Hit the shops for some Christmas presents
Stores all over London are dressed up for Christmas, and here's a few with sure-fire festive appeal. You'll pick up some lovely holiday cheer and perhaps even a bargain.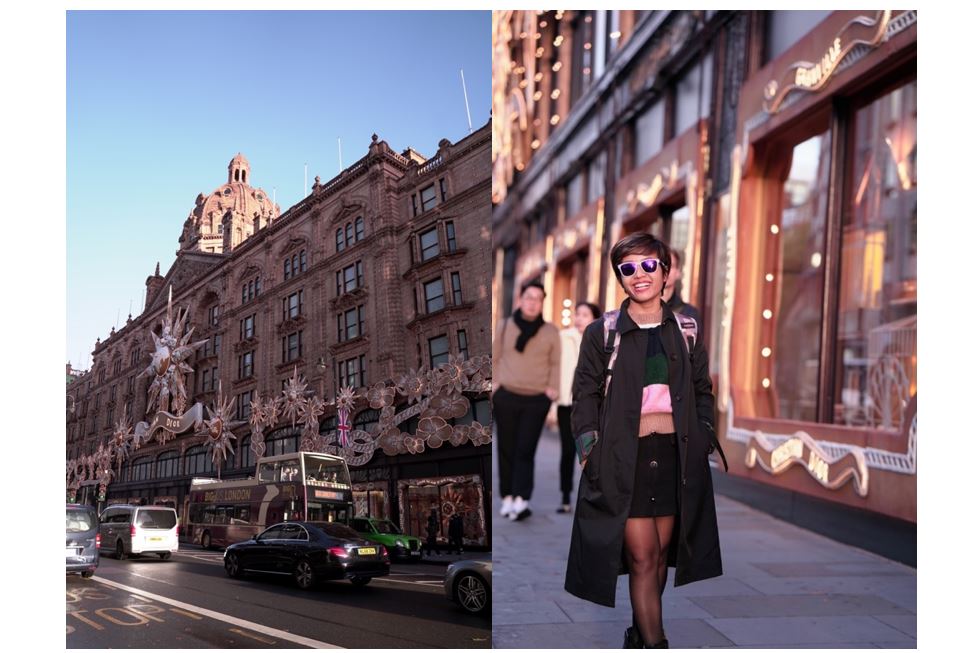 Harrods, the famous department store is full of festive cheer, inside and outside
Selfridges, one of the most exclusive department stores in London with a bright modern feel and high-end designer brands.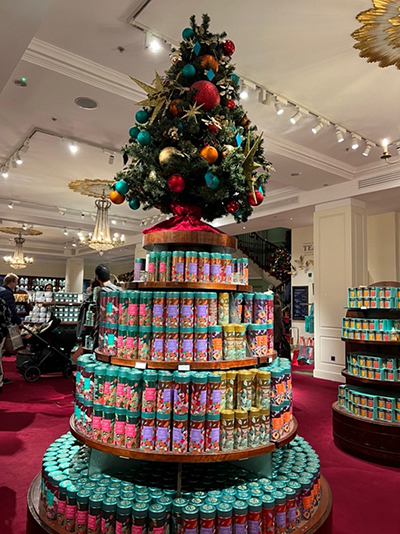 Fortnum & Mason, the regal department store with old-world charm has been serving customers since 1707. It's known for its high-end products, including food, drink, and other luxury goods. The store is located in the heart of London, near Piccadilly Circus, and is a popular destination for both tourists and locals.
4. Indulge in a lovely afternoon tea, a festive coffee, or a fancy meal, and give festive wishes to teachers and friends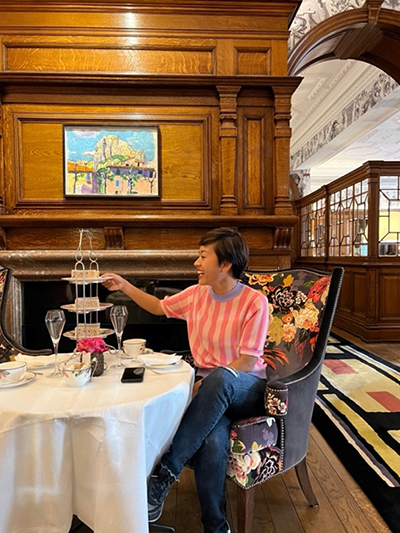 This iconic 5-star luxury hotel in Mayfair is one of the most famous places to experience the tradition in London. Set in The Drawing Room at Brown's Hotel, the tea service offers a range of options for both food and drink. There's live piano music, too. I've heard that Queen Victoria loved to take her tea at Brown's, in this irresistibly elegant Drawing Room. I adored The Drawing Room's fusion of traditional and modern decor, as well as the excellent service and extensive food. Live music added a wonderful touch, and the meal was so good.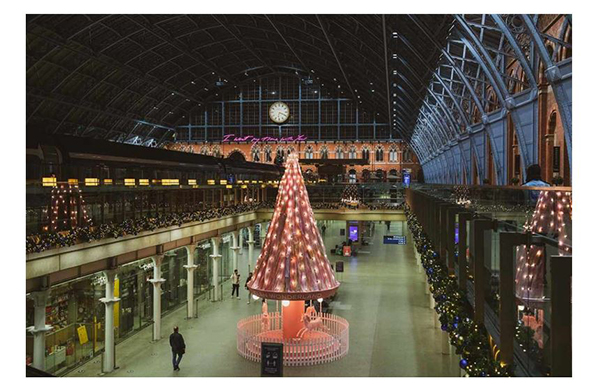 Go for coffee at Elan Café. It's located in St Pancras International, a major transportation hub. The café is known for its wide selection of coffee and other beverages, its stunning decorations, as well as its convenient location within the station.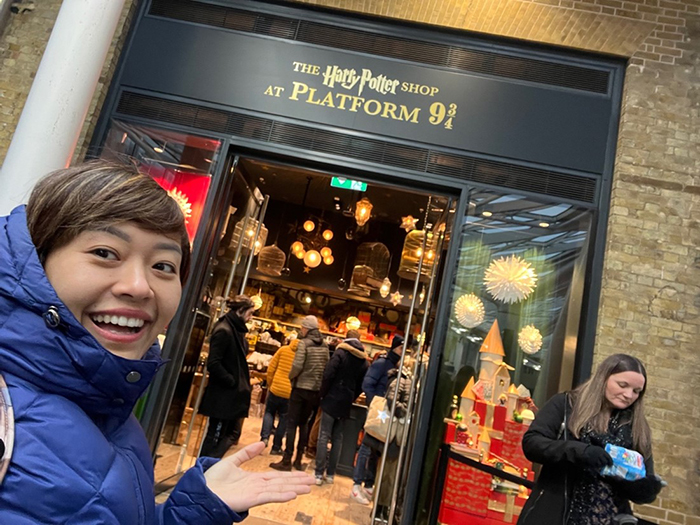 After coffee, you can pass by the famous Platform 9 ¾ in Harry Potter at King's Cross Station.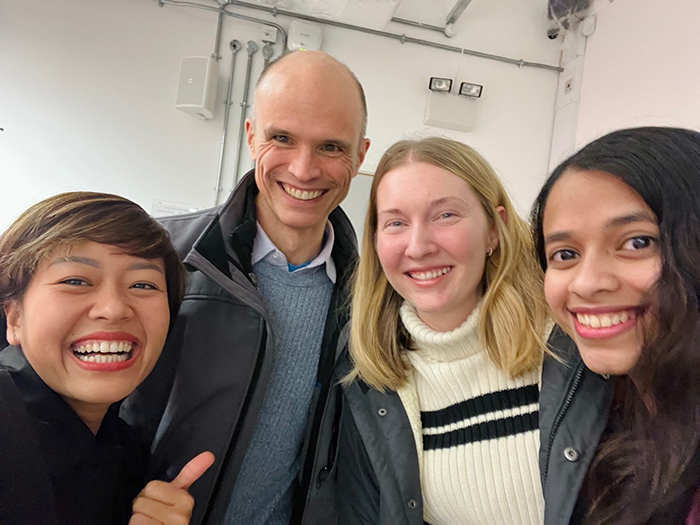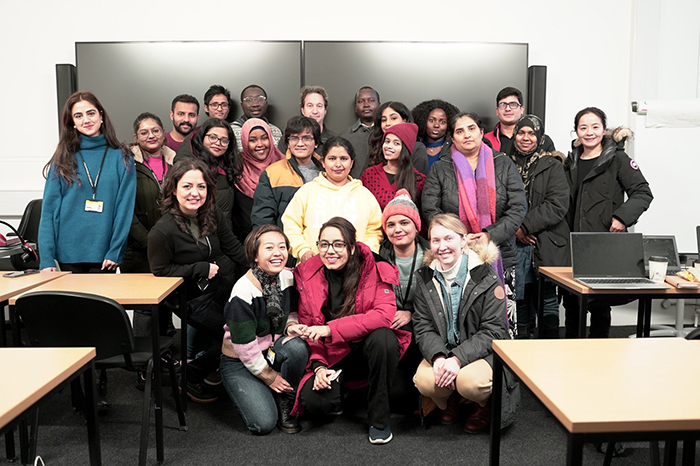 5. Snowball fight with flatmates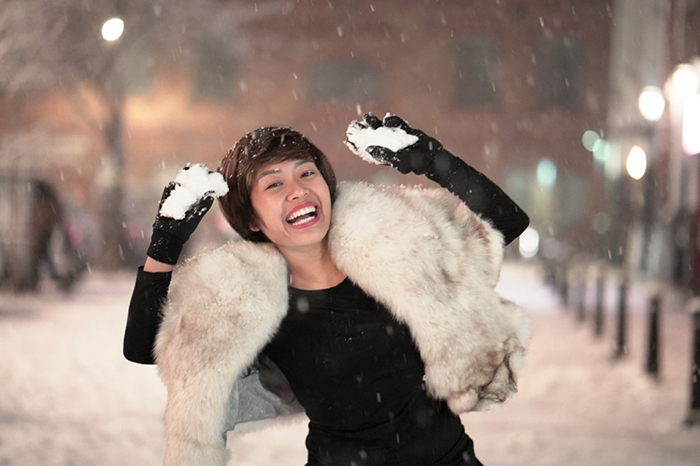 Playing snowball fights with friends can be a fun and enjoyable activity, especially during the winter season. Throwing snowballs at each other can be a good way to get some exercise and enjoy the outdoors, as well as spend time with friends and have some friendly competition.
Snowball fights can be played in a variety of ways, such as in teams or as an all-out free-for-all. Some people like to set up rules or boundaries for the game, while others prefer a more casual approach. Don't forget to wear appropriate clothing, such as gloves and hats to help keep you warm and comfortable while playing.
Despite the cold, I had a great time playing in the snow with my flatmates at the Alexander Fleming Halls. It was a memorable and special moment that helps to kick off the holiday season. Yep! Winter is not a season, it's a celebration! You can see how much I enjoyed the snow in my short video below!
Thank you London for treating me so well.
Thao
For more insights from international students studying at the University of Westminster and living in the heart of London, please visit International Student Blogs.