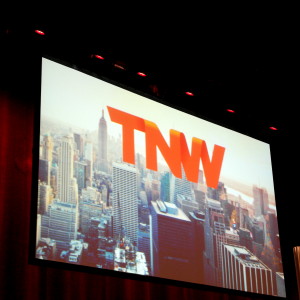 The Next Web conference in New York is where the world's technology leaders meet and exhibit their latest promising inventions. This year 100 of the world's hottest start-ups were selected from hundreds of applications to participate in the Boost program at TNW USA and compete to pitch from stage on 18th November 2015.
As part of ConnectiD, a technology start-up founded in London, I got to explore the tech side of New York. Ready to hear what inventions are about to see the light in 2016?
It is a mark of the modern era that events like this one exist and encompass a veritable feast of apps and technological developments. Last week, the famous Manhattan Center hosted a wide range of business stands from an entertainment platform for the in-flight experience (Immfly), through to an online marketplace for renting agricultural equipment (Agrishares), under the same roof.
The start-ups attending the conference come in all shapes and sizes, but they all share a single purpose – to reveal their products to the world for the first time. The Next Web, along with Web Summit in Dublin provide the perfect opportunity for entrepreneurs to get feedback from early adopters. The companies get to present the product to customers, potential partners and investors at the same time, all of which have a key role in helping them launch and grow.
So, why did I attend this conference? To unveil ConnectiD, the world's smartest address book app for people to access, share and automatically update their contact information. The app is now available for download on AppStore.
It is a tough world out there so even if a start-up is included in the conference, they need that X factor to make them stand out from the crowd. How is ConnectiD different from the other contact management apps? Unlike other apps, its patented technology enables everyone to control his or her own information, instead of maintaining everybody else's. ConnectiD then seamlessly updates those you know with any changes. ConnectiD promises to never ever mess up your contacts list or spam your contacts. Instead they guarantee a simple, easy to use and deliberately familiar app that in the long run, will save you a lot of time.
ConnectiD in a nutshell: 
– Have an up to date address book for everyone you know
– Save time in your life and just update your own information for a change
– Share your details instantly via email, SMS or airdrop without both of you needing the app
– Control what you share with multiple profiles for the different roles in your life
– Get one-tap access to Facebook, Twitter, Whatsapp, Viber, Tango, Instagram, Linked In and Skype from your contacts for speedy messages
– Be aware of what time zone your family, colleagues and friends are in or to let them know yours if you are on the move
– Try a new smart predictive dialer for iOS where you can search by name/number
– Share new details e.g. change of address, email, phone number, new job or any other change with everyone you know in one simple update in real time
Attendees, speakers and even other exhibitors stopped by our stand in the Business Area on Wednesday, November 18th. What could have lured them to ponder there for a while beyond our unlimited supply of candy? We believe that the promise of up to date contacts had many intrigued and numerous people visited to explore whether we could solve their contacts management pain.
The world could be such a small place sometimes…Whilst attending the conference I bumped into Jozef Zatko, marketing student at the University of Westminster, currently studying abroad. So we could officially say that the University of Westminster made it to The Next Web! 🙂
As the conference came to an end, Boris Veldhuijzen van Zanten (imagine capturing contact details for this chap manually without ConnectiD to help you do it?) interviewed Jason Fried (CEO and founder of Basecamp) for his insights into how to be successful in the technological world. Jason had some inspiring ideas, not least his advice on ensuring entrepreneurs get some good sleep every day. This way, he said, people get to be more creative, more patient with co-workers and more productive. The entire room burst into a big round of applause and we've been heeding his words ever since for the better.
P.S. I would love to hear your feedback on the app. Spare 5 seconds to tell me your opinion so we could improve it! SHARE IT with your friends and contacts and see how easy it is to be always up to date and keep your address book nice and tidy.
Latest posts by Diana Florescu (see all)