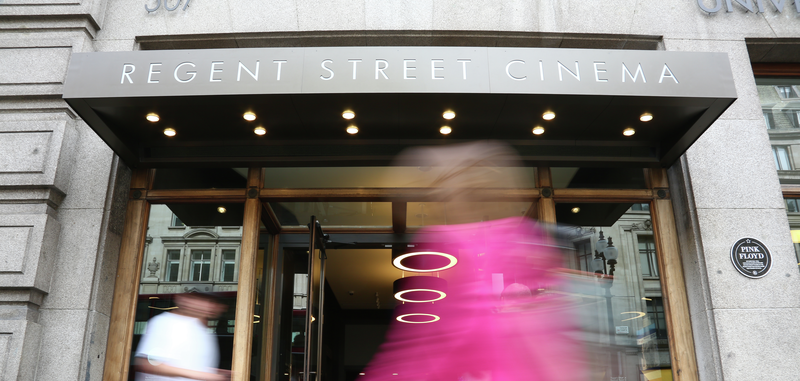 When it comes to films, people always think of Hollywood blockbusters, or in other words, American films. But British films with the unique styles, fascinating stories, brilliant actors and talented directors such as Christopher Nolan and Richard Curtis, also have great reputations in the industry.  Maybe you are not a Star Wars fan cries like a baby at the end of Rogue One, but I suppose you will always smile while watching Love Actually during the holiday season.
Watching films in London is an entirely new experience for me. First of all, most of cinemas have 2D version, that's just fantastic. I know 3D is a fancy technology that can make films look more 'real', but I really don't like those glasses. You can also find more art films to watch and even some classic black-and-white films. I highly recommend Regent Street Cinema and BFI Southbank. BFI has the best archive and they have special screenings every month, for example, this January it's all about Martin Scorsese. Regent Street Cinema is on the ground floor of Regent campus and they have a special discount for the University of Westminster students. If you buy tickets for their double-bill, which means watching two films on one night, there will be an additional discount. Since I study at Regent and I love films, you can't imagine how happy I was when I found out that.
I don't like 3D that much but I do love IMAX. I go to BFI IMAX quite a lot because they often show documentaries. I'm not 100% sure if IMAX is the most suitable method for action films, some directors even use that for romantic films, but I truly believe it's the best way for documentaries, especially those about space and the planet Earth. Watching this beautiful blue planet shown on the enormous screen, you can totally understand how precious she is and how tiny we are.
If you want to be even more excited, you can try the 'screen unseen' or whatever it'll be called by different cinemas. It means the name of the film won't be revealed, you will never know what you're going to watch until the very moment when the rating certificate pops up on the screen. The ticket can be quite cheap and the cinema guarantees for such screening they will choose "films that are going to be classic in the future". Based on my experience, it truly is. And if a film is extremely popular, maybe something like this will happen:
My friends always say I spend too much time in the cinema. I don't argue with them. Sometimes even I myself feel the same. But when the lights go off, everyone in the audience starts focusing on the screen, laughs at every joke, cries at every tragedy… maybe we come from different countries, maybe we can't understand each other's language, but we all enjoy this magical moment. To me, that's the best part!