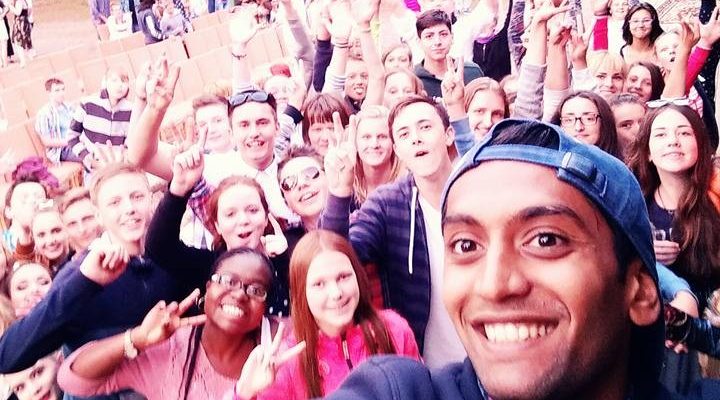 Travelling abroad is always an enriching cultural experience full of exciting opportunities, especially for young people yearning for great adventures.
Last summer, six students from the University of Westminster joined a summer youth camp in Estonia to teach children, meet new people, reconnect with nature and, of course, have an amazing time during their holidays.
In this post, I will tell you more about this wonderful international experience, hear the story first-hand from one of the participants, Keziah, and find out about the positive impact this volunteering opportunity had on her life.
About the project
The International Summer Camp is an educational initiative devised and promoted for over ten years by Bellnor, the University's partnered agency in Estonia. As part of this project, university students volunteer as English teachers and engage in activities with children and teenagers who want to practise their English language in an inspiring and natural landscape.

This year the Summer Camp was held from 5-17th July in Kloogaranna, a small village in Estonia, located by the picturesque Baltic Sea. Surrounded by beautiful waterfalls, sandy beaches and living in a bucolic wood house, students had the opportunity to develop valuable professional skills, including time and events management and teaching skills.
"The Bellnor International Summer Camp has been organised at a beautiful place by the Baltic Sea for 12 years in a row. There, students from UK universities have been actively participating in the life of the children as their tutors and supervisors", tells Marina Kutuzova, director of Bellnor. "The volunteers this year were helpful, hardworking, responsible and well-organized. The feedback from the families and kids was excellent!" she gladly admits.
Around 140 children and teenagers came from all around the world to learn English, play sports and make new friends. They were divided into study groups according to their English level and studied for three hours per day. In addition, they also engaged in social events and activities promoted by students and the Camp's supervisors, including talent, fashion and hairstyle shows, as well as games and theatrical performances.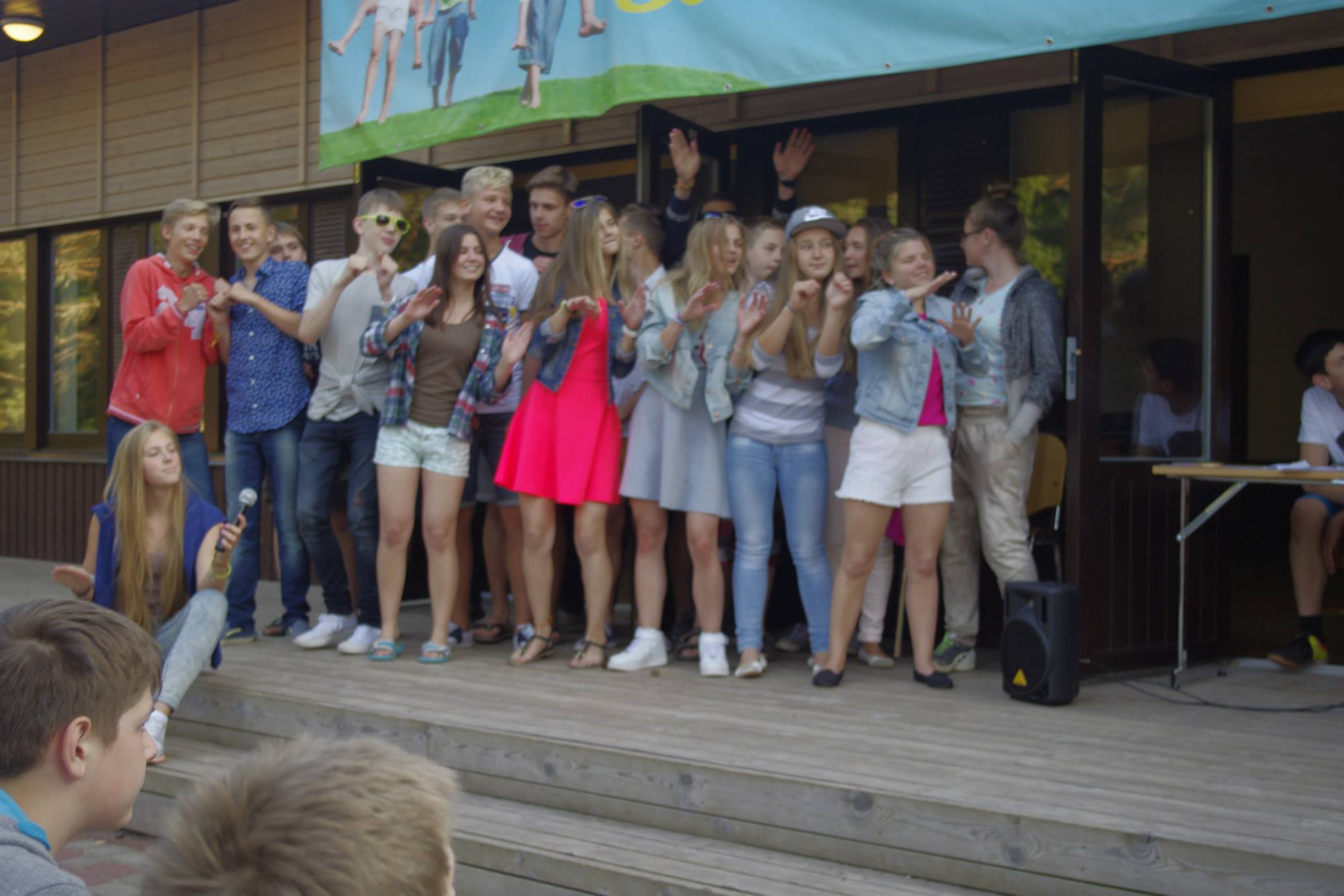 Keziah's experience
Keziah is currently a Journalism BA Honours student at the University of Westminster. When she came across the Summer Camp opportunity, she thought it would be a fun experience and a new adventure, as she'd never been abroad on her own before. Thus, she decided to take part along with five other undergraduate students from the University.
It was the first time Keziah had participated in this kind of volunteering programme and described the youth camp as "challenging, entertaining and character building". Her favourite activity was the talent show, as she and her colleagues were able to see the great underlying talents the kids had. She also enjoyed spending the evenings with fellow teachers, swapping funny stories and helping each other to plan the lessons for the following day.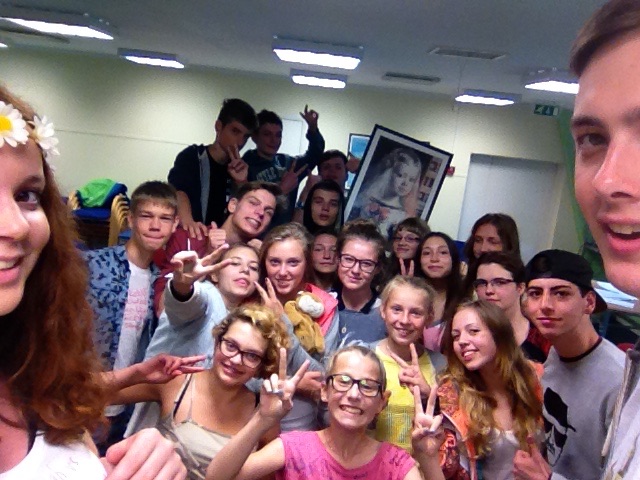 Talking about what it was like to teach, Keziah describes the experience as extremely fun and valuable. She got along very well with her fellow teachers and students, which made it even more delightful and engaging. In return, she felt like she learned a lot from the kids and greatly enjoyed the time with them. As a funny anecdote, children often shared funny things to say in their own language, which made them all burst into laughter together.
She also highlighted the strong connections she built with her colleagues and all the fun she had working and interacting with them. "At lunchtime after the lessons all the teachers would sit together and discuss how our classes went and share funny stories. Being part of that kind of situation made us teachers grow very close to each other", Keziah remembers.
Describing the relationship with children outside the class, Keziah said: "They would make us laugh every day. Their imagination while improvising in performances was particularly funny and incredible. During the evening events, there were opportunities for everyone to get up and dance in between the shows. That was brilliant because the children loved to watch us perform."
After the trip
When the Summer Camp finished, Keziah made sure she maintained contact with other fellow students. She keeps regular conversations going through a group chat and also meeting in person. "I feel like I have made friends for life!" she explains.
When asked about her favourite moments, she says without hesitation: "I really learnt how to understand other people. Not only did we overcome the communication barriers between us and the children, but we also learnt more about their own cultures. It was nice to teach the children some of our values, whilst learning and understanding theirs."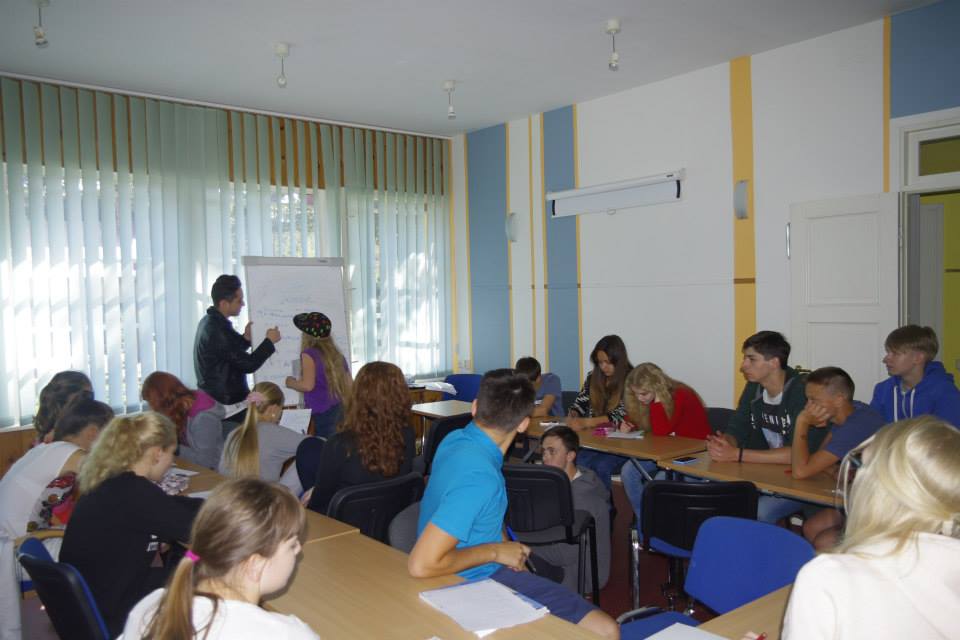 Keziah highlighted teamwork and teaching skills as her most improved skills after taking part in this initiative: "I enjoyed the experience so much that since returning from the trip I've looked into TEFL (Teaching English as a Foreign Language) courses that I could perhaps pursue after graduation".
And what would Keziah l say to encourage other students to take part in such an experience abroad?
"I would tell them that it is a very challenging experience, very different from what I expected it was going to be. I would recommend it to anyone in an instant – it is so much fun, it really builds you as a person and you'll get a lot out of it!"
No question about it, Keziah!
Latest posts by Susana Byun (see all)