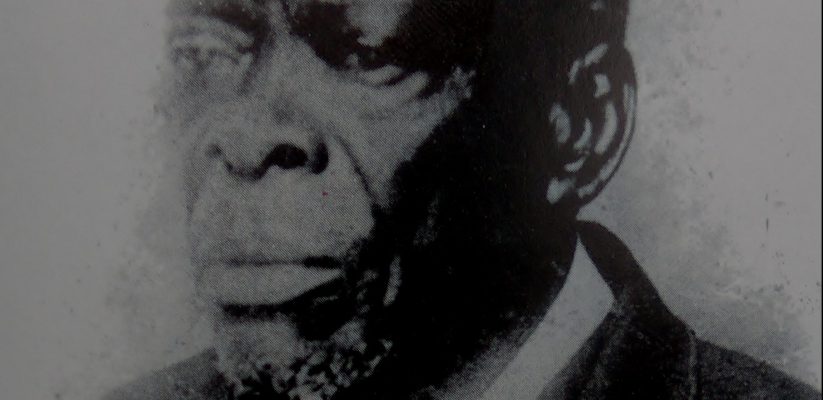 By Harry Parkin
This post is adapted from part of Parkin, H. (forthcoming), 'The value of recent records, historical context, and genealogy in surname research', Nomina 39. The paper presents research that has been carried out for the Family Names of the United Kingdom (FaNUK) research project, on which I worked as a Research Associate for a number of years. This project was led by Patrick Hanks (Lead Researcher) and Richard Coates (Principal Investigator), and was funded by the Arts and Humanities Research Council in two phases. The first phase, FaNUK1, ran from April 2010–March 2014, and the second phase, FaNUK2, ran from April 2014–December 2016. The results of FaNUK1 have been published as The Oxford Dictionary of Family Names in Britain and Ireland (FaNBI), edited by Hanks, Coates, and McClure (2016).
Many surnames found in England today have developed in such a way that their etymological origins are not immediately obvious from their modern forms, and so it is often necessary to trace the linguistic development of a name from the time of its origin in order to uncover its etymology. In the introductory paragraphs to The Origin of English Surnames, Reaney (1967: 2) is careful to make this clear, stating that Bardsley (1875; 1901)
'was the first to lay down the essential principles on which the study of surnames must be based, the necessity for the collection of numerous early forms of the name, the earlier the better, and from these to deduce an etymology in the light of the known history of the language.'
While Reaney stressed the importance of a philological approach in the investigation of surname origins, a sole focus on the linguistic history of a name can lead to inaccurate conclusions. There are many factors involved in the history and development of English surnames, and a wide range of these must often be taken into account in order to tell the full story behind a name. This has been made clear by the English Surnames Series (ESS), a collection of county-based surname surveys, which
'never lose sight of the special nature of naming, as distinct from common vocabulary, and so proceed consistently in terms of social status, of domicile and landholding, of migration patterns, of economic activity, of gender and familial relationships, of types of milieu, and of ramification of individual clans' (Clark 1995: 384).
More recently, Redmonds has continued and improved upon the methods of the ESS (see, for example, Redmonds 1997; 2015), and in the introduction to his A Dictionary of Yorkshire Surnames, he sets out the key parts of effective surname research:
'[the dictionary] is meant to emphasise the significance of genealogy and all the topics that I have come to see as part of the new approach to English surname research; heredity and the nature of origins, ramification and extinction, linguistic development, social history, and above all historic distribution' (Redmonds 2015: 4).
A collection of historical forms will rarely tell the whole story, and it is only possible to be certain of a surname's origin once a variety of sources have been studied. A number of surnames develop in unpredictable ways and at different periods, and it is therefore important to consider a range of evidence, from medieval to modern times, in order to gain a full picture of a surname's history.
One particularly surprising case of surname development, discovered during research for the FaNUK project, relates to Haastrup. From the form of the name alone, it appears to be locative in origin, with the ending -trup perhaps having developed from the Old Scandinavian place-name element þorp 'secondary settlement, dependent farmstead'. The modern form of a surname should not be the basis for a conclusion on its origin, but it can be a useful starting point, in this case prompting further research into a possible locative origin for Haastrup. Frequency data used in the FaNUK project (supplied by Professor Richard Webber of King's College, London) also show that the surname, as found in England, had 0 bearers in 1881 and 109 in 2011, strongly suggesting that the name was brought to the country by foreign bearers at some point after 1881, though at this stage in the research process we cannot necessarily rule out the possibility that Haastrup is a late variant of a surname of English origin.
Given the name's increase in frequency between 1881 and 2011, and also considering that the form of the name raises the possibility of a Scandinavian origin, an investigation of relatively recent records, rather than medieval records, seems a sensible approach in order to find out more information on bearers of the name in England. Late nineteenth-century census records show no evidence of the surname Haastrup in England, lending further support to the idea that the name was established recently in the country.  The earliest bearer in English census records seems to be an Oscar Haastrup, a Danish national who is recorded in the 1911 census for Lambeth in London. It seems possible, therefore, that the surname Haastrup derives from a place-name in Denmark. There are two places in Denmark called Håstrup, one near Follerup on the Jutland peninsula, and the other near Faaborg on the island of Funen. Either of these are plausible origins for the surname.
At this point in the research process, it would be reasonable to assume that the origin of the surname Haastrup had been discovered, and to end the investigation. However, while a probable etymological origin of the surname can be suggested, there is no firm historical evidence to support it, with only a single bearer found in census records from 1841–1911. It would therefore be ideal if further evidence for the Danish origin of the name could be uncovered, in order to confirm the suggested etymology; while there is no reason to dispute the Danish origin, a single bearer does not constitute reliable and representative evidence. It is very unlikely that a search of early English records will be productive, given that there were 0 bearers of the surname in nineteenth-century census records. Therefore, the logical approach is to examine more recent records for further evidence of Danish bearers.
Using the 'Birth, Marriage, Death & Parish Records' catalogue on the Findmypast website (findmypast.co.uk), a search for bearers of the surname Haastrup in British records made since 1950 returns surprising results. The majority of the bearers have typically Nigerian forenames, mostly of Yoruba origin, including Ayomide, Olufemi, and Yetunde. It is not immediately obvious how or why a surname which appears to have a Danish etymology would be borne by Nigerians, but research into Yoruba history provides the answer.
There was a member of the ruling house of Bilaro (popularly known as the Oro ruling house), one of the four ruling houses of the historic kingdom of Ijeshaland in south-western Nigeria, who was born in about 1820 and came to be known as Frederick Kumokun Adedeji Haastrup (often known simply as Kumokun). He appears to be responsible for establishing the etymologically Danish surname Haastrup in Nigeria, as summarised by Familusi (2004: 9–10) in an autobiography of Kumokun's grandson, Sir Adedokun Abiodun Haastrup:
'At the age of fourteen, [Kumokun] was kidnapped while on an errand and sold into slavery. He passed from hand to hand, and from one slave market to another until he was taken to the coast after about five months. He was marched with other slaves into a waiting slave transporting ship. It was a Danish ship flying the Union Jack – the British flag. The Danish ship ran into the British Man-o-War patrol ship. She was arrested and escorted to Freetown and detained. The slaves were released into the safe hands of the Welfare Team already stationed there to take care of and settle freed slaves. Immediately Kumokun entered the Danish ship, his comeliness attracted the attention of the captain who took Kumokun to his cabin and took special care of him. The name of the captain was HAASTRUP. As was the practice in Freetown, all in-coming freed slaves were rehabilitated so that they would not be a burden on the settlement for too long. Younger ones were either adopted or put in camps for proper education. Kumokun's intelligence soon manifested itself and his ability in technical education became glaring. He soon passed all his trade tests in Town Planning and Architecture and was registered as a licenced Town Planner and an Architect. When Kumokun became settled, he adopted the name of his benefactor and when he was baptized in Wesleyan Church in Freetown, he became Frederick Kumokun Adedeji Haastrup. He left instruction to his descendants to adopt the name HAASTRUP as the family name.'
The Bilaro family have borne the name Haastrup since Kumokun's reign, and the descendants and relatives of this family are likely to account for the vast majority of people named Haastrup found in England today.
Analysis of recent records has shown that, when found in England, there is more to the history of the surname Haastrup than it first seemed. Surname research should not, therefore, finish when a linguistic origin has been uncovered, as further research using more recent records can generate new findings. The investigation of the surname Haastrup shows that a comparison of first names and surnames in recent records can provide information on the ethnicity or original nationality of a surname's bearers. In this particular case, the apparent ethnicity is surprising, and could not have been discovered from a purely etymological investigation of the surname. Future research might therefore benefit from the systematic consideration of recent records, and the comparison of first names and surnames, in case there is some unanticipated and unpredictable aspect to a surname's history which has yet to be discovered.
REFERENCES
Bardsley, C. W. (1875), English Surnames: Their Sources and Significations (London: Chatto and Windus).
Bardsley, C. W. (1901), A Dictionary of English and Welsh Surnames, with Special American Instances (London and New York: H. Frowde).
Clark, C. (1995), 'REVIEW. Richard McKinley, The Surnames of Sussex (Oxford, 1988)', in Words, Names, and History: Selected Writings of Cecily Clark, ed. P. Jackson (Cambridge: D. S. Brewer), 381–4 [originally published: 1990–91, in Nomina, 127–30].
Familusi, M. M. (2004), Royal Ambassador: The God-Guarded and God-Guided Life of Sir Adedokun Abiodun Haastrup (Ibadan: Heinemann Educational Books (Nigeria)).
Reaney, P. H. (1967), The Origin of English Surnames (London: Routledge and Kegan Paul).
Redmonds, G. (1997), Surnames and Genealogy: A New Approach (Boston: New England Historic Genealogical Society).
Redmonds, G. (2015), A Dictionary of Yorkshire Surnames (Donington: Shaun Tyas).
Harry is a Research Fellow at the University of Westminster, working on the 'Technical Language and Semantic Shift in Middle English' project, led by Prof. Louise Sylvester and Prof. Richard Ingham. He is interested in the history of the English language, Middle English dialectology, and surname history.
Latest posts by Sylvia Shaw (see all)