We are delighted to announce that the Bilingual Thesaurus of Everyday Life in Medieval England is now online and freely available. It is the outcome of a project that was funded by the Leverhulme Trust and initially based at Birmingham City University and the University of Westminster. It is now hosted and maintained by the University of Glasgow and has joined the Historical Thesaurus family there. The aim of the project was to investigate how far knowledge and use of French extended down through the layers of later medieval English society, as we were dubious about the textbook story that following the Norman Conquest French was borrowed only in elite domains. We collected Middle English and Anglo-Norman vocabulary in seven occupational domains: Building, Domestic activities, Farming, Food preparation, Manufacture, Trade, and Travel by water noting the language of origin of each term, as well as the language of the citation in which it appears in the Middle English Dictionary or the Anglo-Norman Dictionary, the main sources of the data.
The Bilingual Thesaurus can be found at https://thesaurus.ac.uk/bth/. Once there users can browse the occupational domains, opening up areas of interest like this: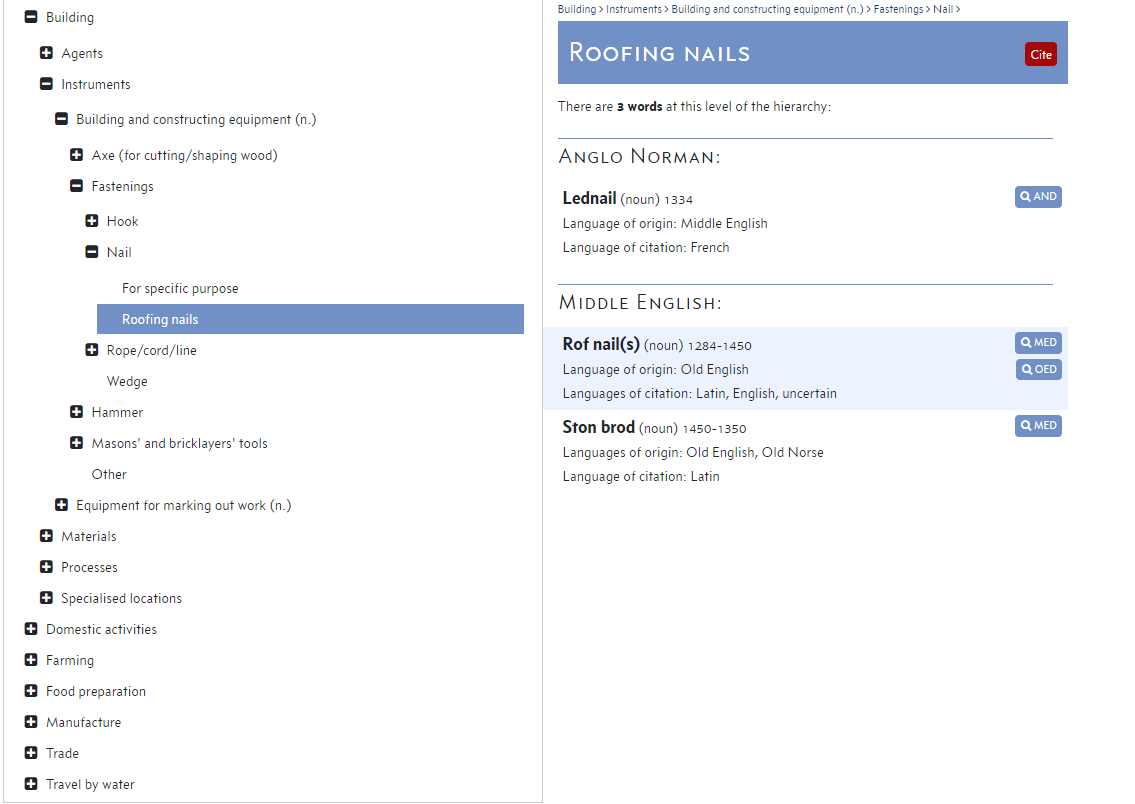 Specific searches can also be done, so a search like the one illustrated below for all the Latin-origin terms in the Middle English vocabulary for Food Preparation: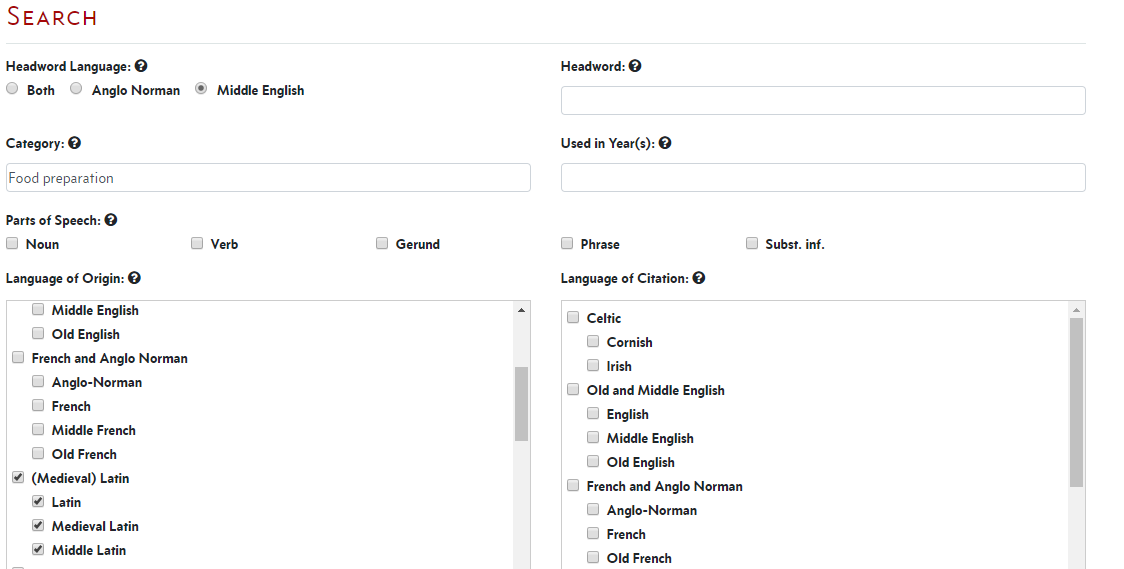 Searches yield results like these (for the search shown above):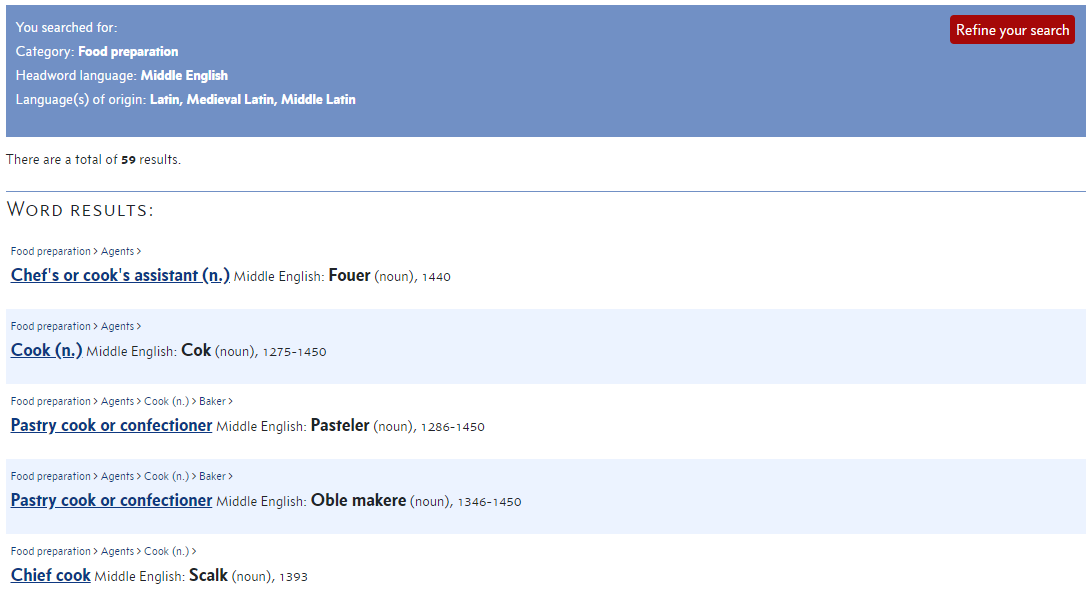 We hope that the resource will prove useful to scholars working on Middle English and Anglo-Norman and also to anyone interested in what things were called in medieval Britain.