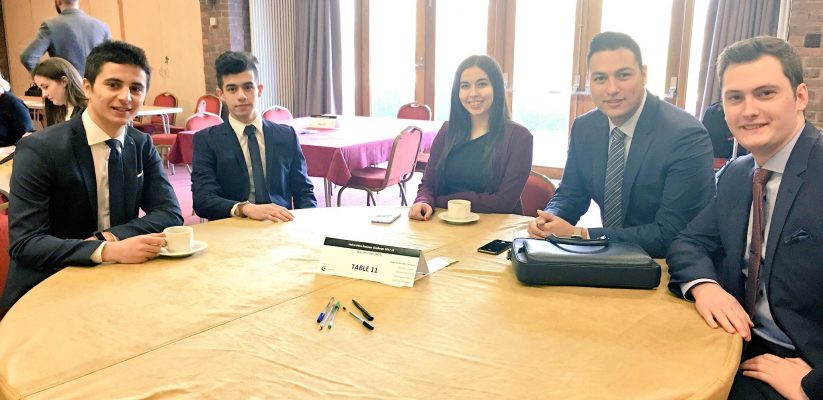 It's the semi-finals of the IBM University Business Challenge in Bristol, where 15 teams battle it out to be one of the ten who makes it through to the Grand final – to be held at the IBM head office in London.
I am very pleased to say that for the third year running we have a Westminster team in the Bristol semis. We are hoping that as was the case for the past two consecutive years, they are able to progress to the grand finals.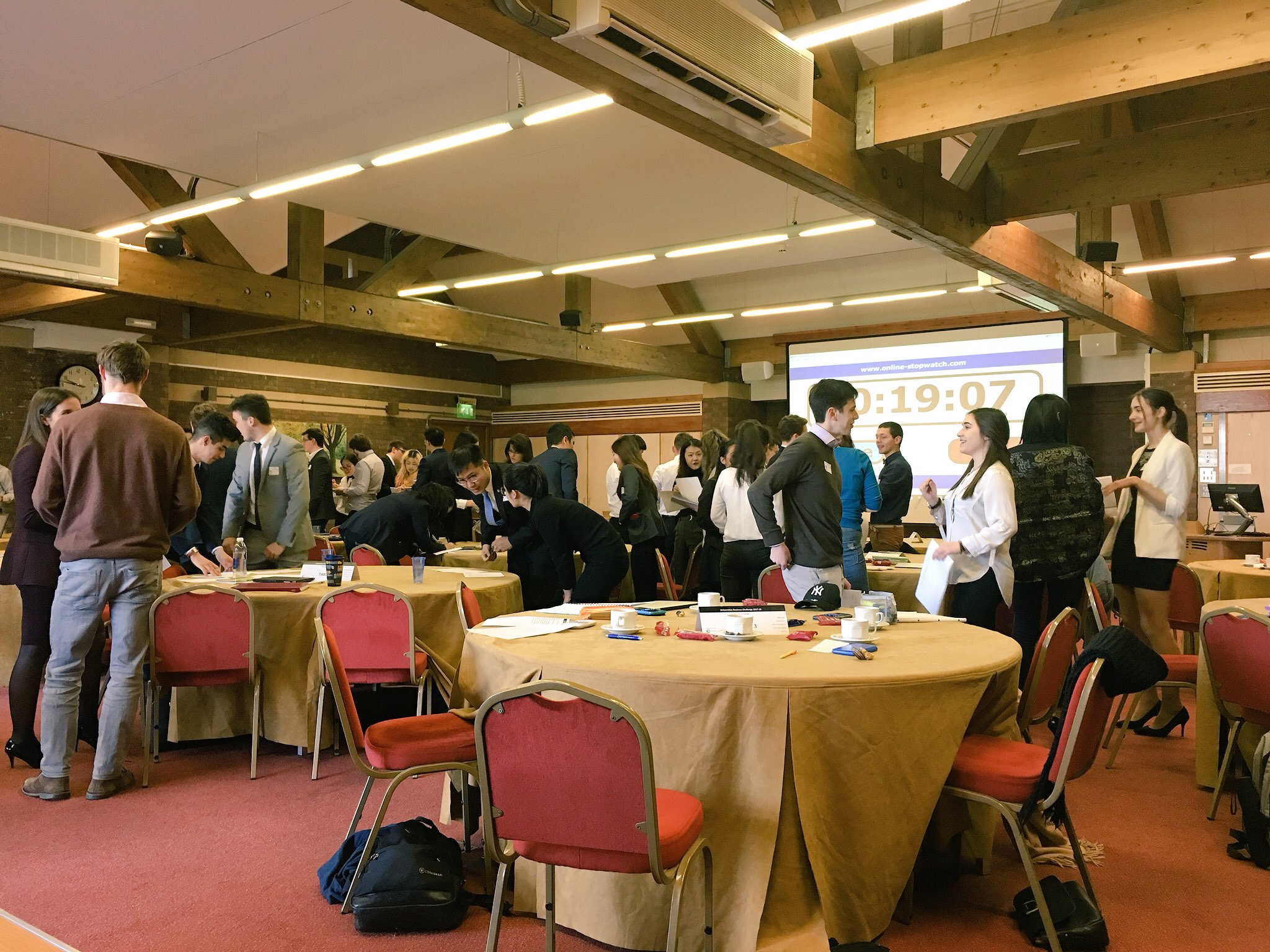 This year's team consists of four students studying International Business with a language (Chinese and Spanish) and one International Business student.  The four guys – one girl team get on very well and are use to working together on group work, as well as socialising as friends. I have been mentoring the team over this semester and we all traveled together from Paddington yesterday evening.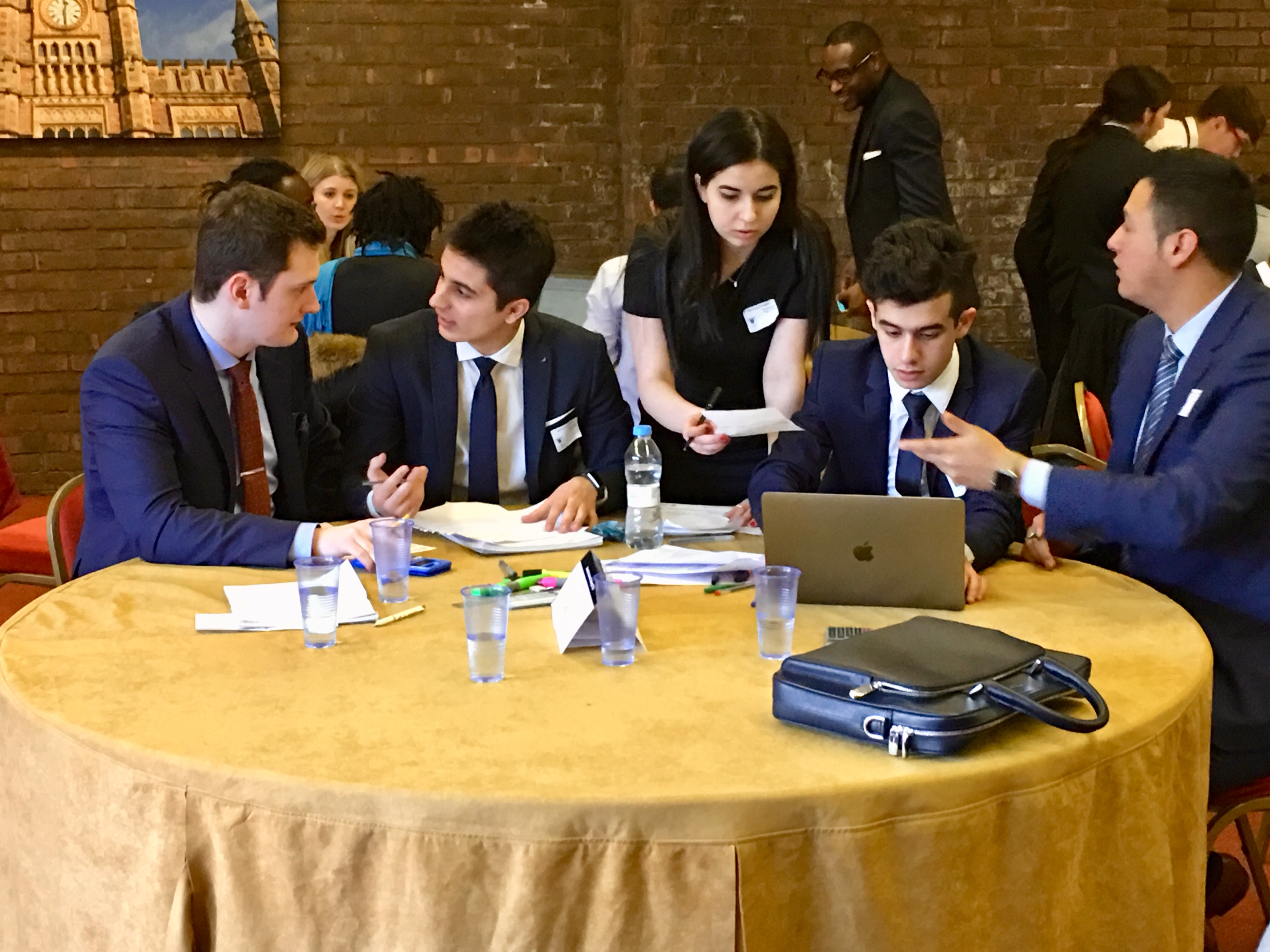 Though the day started early, we managed to get a hearty hotel breakfast before making our way to the picturesque Will's Hall conference center at the University of Bristol where the semis are being held. The day officially started at 8.45 Am with the UBC Managing Director, Deborah Cardwell discussing the innovative work being done on an enterprise in South Africa. The teams then got stuck into their first exercise, which was a networking exercise.  The other competing teams come from as far as Dundee, Liverpool, Reading and Plymouth with only one other London team from London Southbank. The second challenge was an  'ideation' exercise,  focusing on creativity and innovative ideas. The main morning exercise was the 'running your own business' simulation, where the students are asked to make strategic decisions on how to run a social enterprise juice bar over a four-month period.
---
Thank you so much to Karen Kufuor for writing this blog for us. Karen the is Principal Lecturer in Economics and Quantitative Methods Department Westminster Business School. 
Latest posts by Faye Murphy (see all)