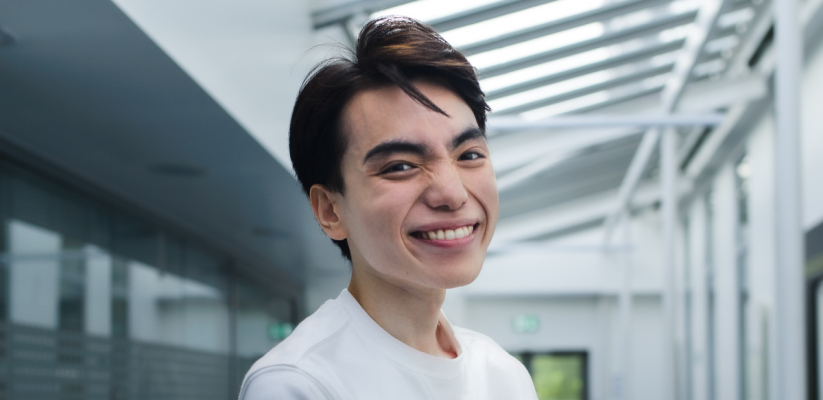 How My International Student Journey started 
Hi guys, it is Peace again! It has been a while, how is everyone doing? I have to say that growing up in a developing country, I feel extremely fortunate to have had the opportunity to see the world – while following my parents around for their business trips. I have always thought of myself as a 'homebody', so coming to England and attending an English institute was never a part of my plan. Now, I can proudly say that I am a BA Marketing Communications graduate and alumni from Westminster Business School (it even feels unreal to type this). 
I have my parents to thank for their financial and mental support, my lecturers and classmates for being there for me, the NCUK for preparing me for the UK life, and all the companies that I had the opportunities to work with during my studies. Without any of them – I would not be the person I am today. Additionally, I am extremely grateful to be working with Feel Good as a Junior Marketing Executive – just a few weeks before my graduation!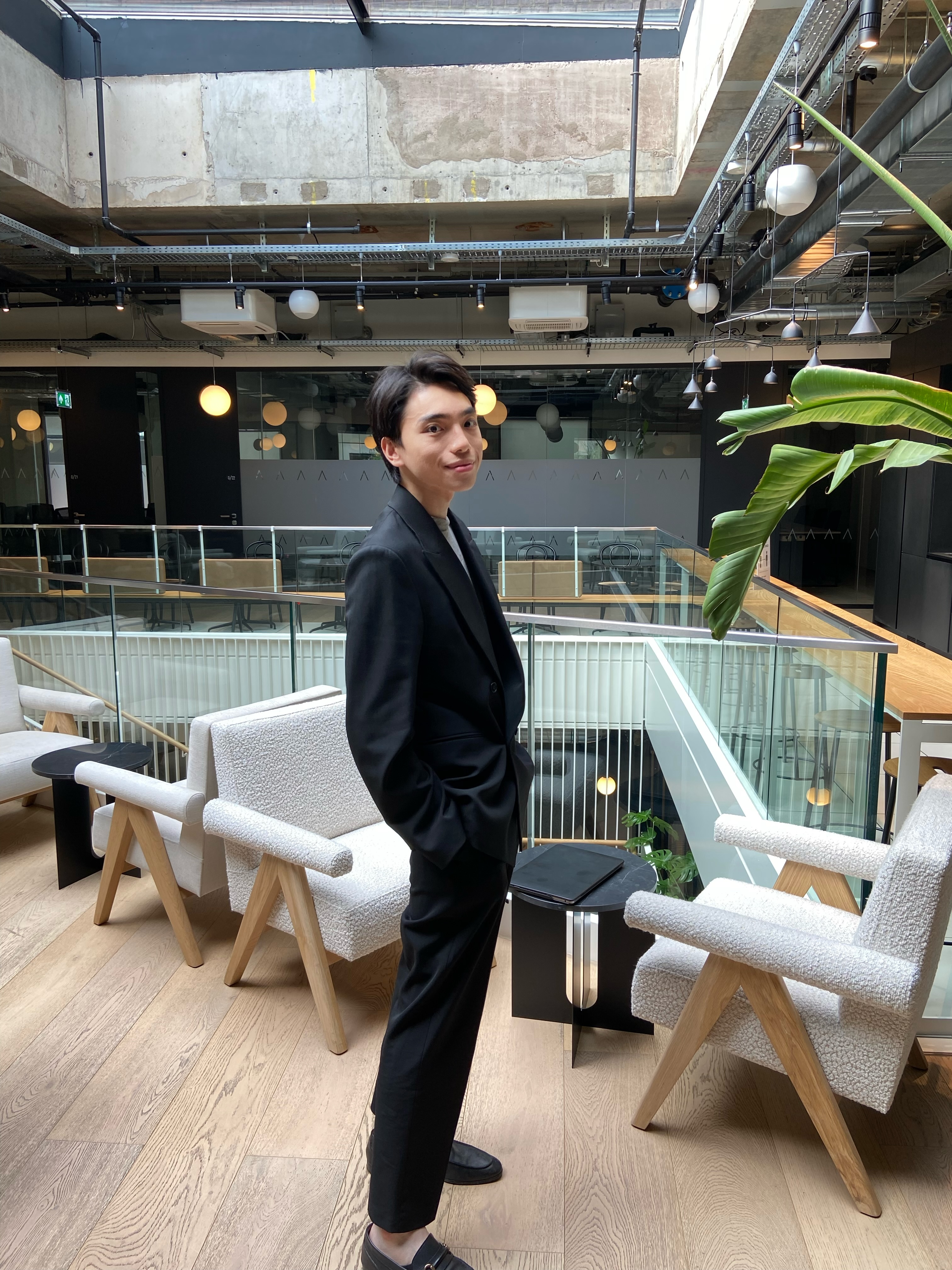 Since this is my last blog with WBS, I will be sharing tips and tricks on university life, job hunting techniques and some other areas that you guys may find useful. 
Never Stop Learning 
Although school is out, the world will always be my classroom (a little cliché, but it is true). As a marketer, everything around me is my content buffet. I strongly believe that great ideas are the results of life experiences and inspiring surroundings. One of the best things about living in London is that the marketing game here is fierce, and you can always find inspiration everywhere that you go. Whether it'd be under the tubes, on the buses, or while taking a stroll along the streets. 
 While I was in middle school, I always wondered why some of my classmates were Einstein-level geniuses, while I was average and struggled in many subjects. Later, I discovered that apart from all their hard work and participating in extracurricular activities, they have always had a clear 'goal' for their 'why'. A strong sense of purpose will drastically enhance your performance on so many levels. Knowing where you want to be in life enables you to identify the key objectives that you need to tackle along the way. However, don't put your eyes on the price to the point where you miss out the other things on your journey. 
Finding The Right Crowd 
Entering university was a little daunting as I have left literally everyone I know behind in Bangkok. However, I have realised that a lot of my classmates were in the same position, and it made me a lot more confident when it comes to making friends. According to my experience, the people in London are very individualistic – but if you meet the right people, you could potentially turn 'strangers' into 'friends for life'. 
I personally think that having a social life while being in the university is crucial. Your current friends could turn into future business partners, and you never know who you may cross path during your studies. I know that it is easier said than done – but no matter how much of an introvert you are; remember that you will eventually find your crowd. Put yourself out there and I can guarantee that it will be a game changer for your university experience.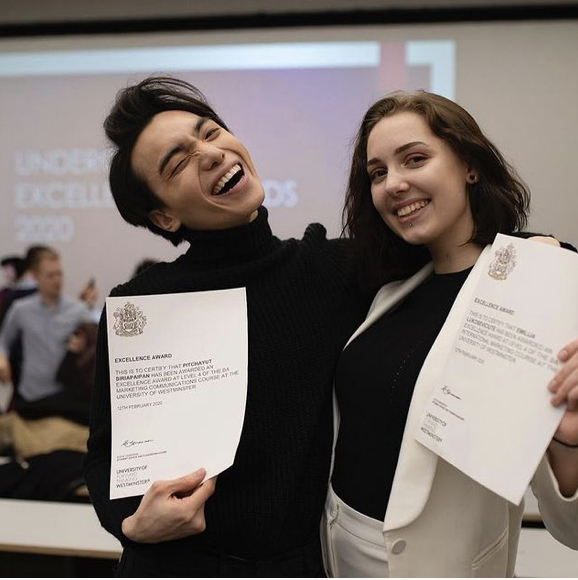 Job Hunting in London
After a year of living in London, I knew straight away that this is where I want to be. The competition in London is tough, which makes it the perfect place for me to flourish and push my limits. I started researching different types of marketing to identify my strengths and weaknesses in different aspects. Knowing your capacities allows you to apply for the right role, as you know the possibility of getting that job. 
Opportunities are everywhere! I found my first internship on Facebook while scrolling through memes. Within my application, I made sure to tailor my resume, cover letter and portfolio to each company's branding and personality (that includes colour palette, core value and all that jazz). Not only that it shows how much you care, but it also makes it easier for your future employers to envision you working in the company even if it is just during the interview process. 
For me, job hunting is a two-way street. Apart from being a candidate, you also have the power to pick the company that truly suits you. Make sure to do your research about the firm, their press, people and compare it with at least five other companies. This process has helped me to pick the right place to be. Having internships during your studies does not automatically make you a 'rising star' but it will separate you from the crowd.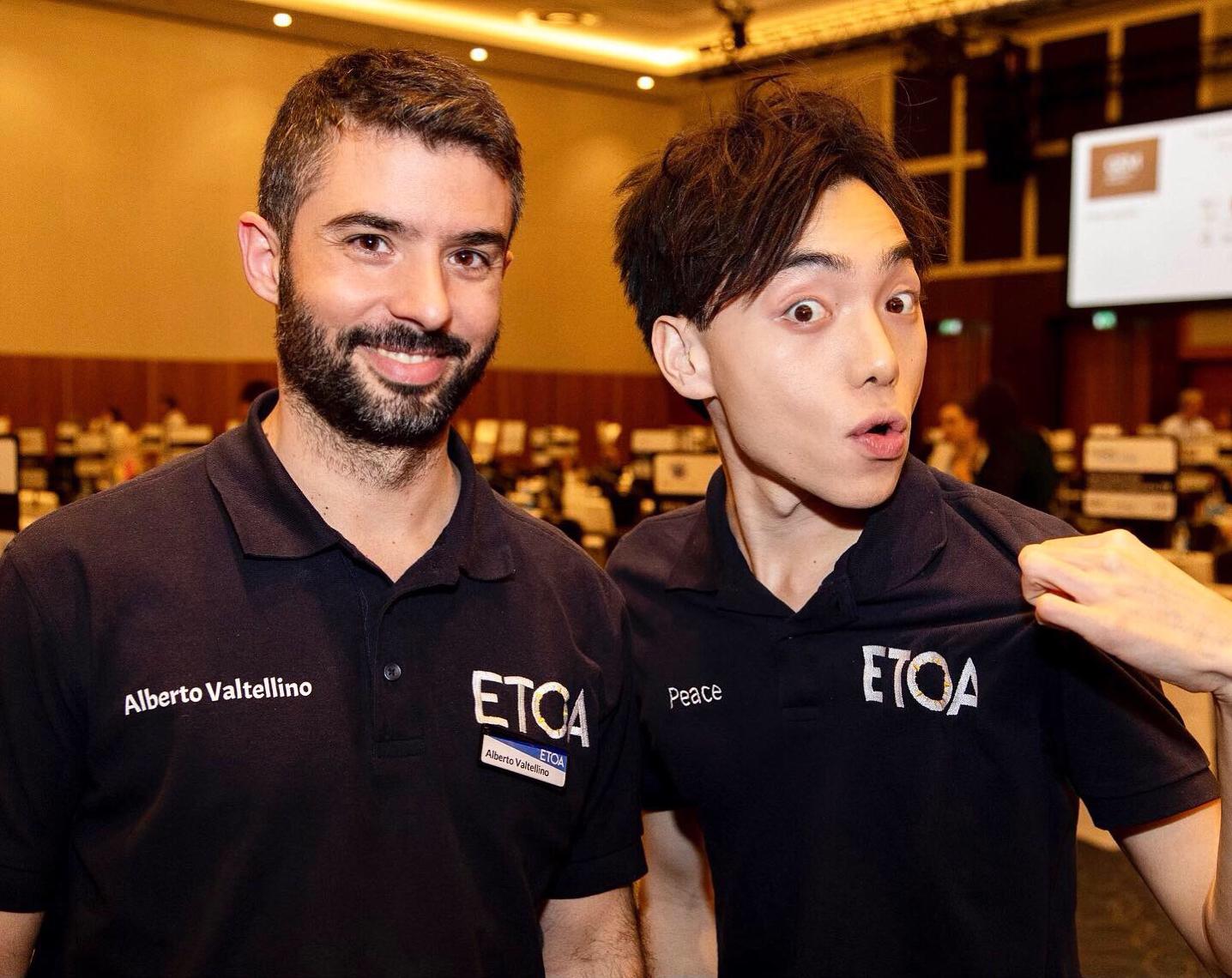 Personal Branding As A Young Professional 
Regardless of the industry you are in, personal branding is one of the main components in job hunting. Does your LinkedIn look interesting? Are your social media looking presentable? My method is that I put myself in the recruiters' shoes, go through my social media channels and decide if I would hire myself or not. Be real with yourself, as constructive criticisms will only help you grow and attract the right people to your profile. 
This does not mean that you cannot be 'yourself' online. It means knowing how much to share and the kind of audience that you want to attract. In fact, companies love to see your personality as it makes it easier for them to have an idea of who you are even before meeting you in person. For everything that you do or create for job applications, keep in mind that professionalism does not mean being robotic. 
Finally, I just want to say thank you to the WBS team for giving me the opportunity to share my life, experiences and be myself on your platforms. Thank you to all the readers, because without you guys, my journey as a WBS blog contributor would have ended within a month or two. Although this is my last blog, my DMs are open if you have got any questions regarding the topics that I have discussed above. 
I wish you all the best and again, believing in yourself is the first step of becoming your best-self! 
Peace out!
Born in Bangkok and now studying and working in London, with a dream of becoming one of the most wanted international marketeer.
Latest posts by Pitchayut Siriapaipan (see all)