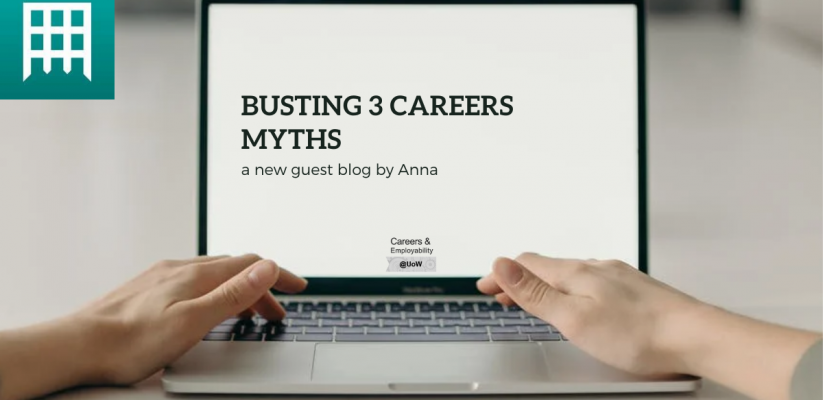 Dear reader, my name is Anna Dolidze and I am a (somewhat) recent University of Westminster graduate. Currently, I work as a Student Engagement & Data Coordinator in the Careers department at the University. Even though I obtained a 1st class BA (Hons) degree in Business Management (Marketing) in 2018, I was never truly convinced the world was my oyster – not without hard work, patience and a proactive attitude anyway! 😊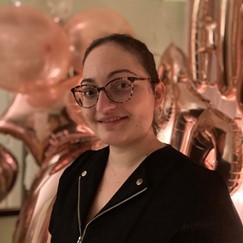 In this blog, I would like to bust some myths while sharing my career journey, hoping that it might inspire you to take the reins over your own professional development earlier rather than later.
Careers Myth 1: Jobs Outside of My Degree Are Not Worth It
Got an idea of what you want to do after you graduate, of your dream job? Excellent! Heard that you will need loads of relevant experience in the field to get it? Fair enough, but that's not the whole picture.
Please do not limit yourself and your initial search to one specific field of work only – you come as a package of some excellent skills and abilities, which can help you get the experience you need for that dream job. Start wide – look at any job that comes your way as an opportunity to gain transferable skills and build a network of contacts that might be useful in your future.
For example, while I was studying Business and Marketing, I decided to work part-time as a student helper for the Explore Teaching scheme at the University. Although initially this was not directly linked to Marketing, I still developed some useful skills and, in the end, I was given the responsibility of promoting the Scheme and producing relevant content for training sessions, as well as updating the website to make it more visually appealing and easier to navigate.
Think of specific and well sought-after skills, which will make you an invaluable candidate to any organisation. Start your search wide and narrow it down after you've had a taster of different work environments.
Careers Myth 2: My Academic Degree Is Enough – no time for other stuff
Working hard on completing your degree with the highest marks if possible? Excellent! But just having a degree by itself – even if it is First Class – might not be enough and shouldn't define your university experience as a whole. Think about all the exciting extracurriculars and projects you can get involved with like joining or running a student society, participating in a Students as Co-Creators project, becoming a FAN, registering for the Westminster Employability Award (WEA) and more! Learn how to manage your time well while also getting involved with different student experiences.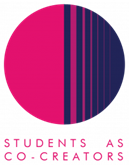 For example, I joined a Students as Co-Creators project towards the end of my first year as a Level 4 student and, looking back now, that opened the doors to a better university experience for me. Thanks to my involvement with the project, I met loads of new people and built life-lasting friendships, made a difference to others' university experiences and developed key skills that then helped me get my first student helper role.
And now, four years later in my role of a Student Engagement and Data Coordinator in the Careers and Employability Service, I still use some of those project management skills I learned back in the first year of my studies!
Careers Myth 3: Surely The Careers Service will find me a job
Heard about the Careers and Employability Service (CES) at the university? Super! Thinking that they might find you a job? Yes, but it's a two-way street.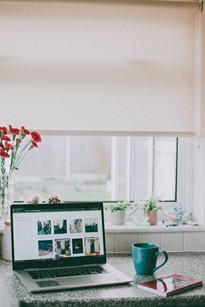 Although as a current Westminster student or recent graduate you have unlimited access to a plethora of resources, guidance and opportunities; there is important work that you need to do yourself. The CES team can help you with building your CV, honing your application, preparing for an interview or talking to an expert about your career aspirations; but no job is guaranteed. You will need to be proactive in taking the advice further and into practice. And whenever you come across a stone on the way, as tiny or as huge as it might appear, the team is here to support you overcome any obstacle.
Even if you don't know what you want to do or where you want to go, don't be too scared to engage with careers advice (and with Engage itself, no pun intended 😉). I understand it can be overwhelming, but taking one tiny step forward is better than none at all!
To give it some more context, my hard work and efforts paid off after a couple of rough initial months. As an EU / International student, I had to adapt to living in a new country with different values and culture, and also to writing reports or delivering presentations in a way that was previously unknown to me. I had spent my gap year working part-time jobs unrelated to my degree just to financially get by, but it wasn't until my meeting with one of the careers consultants at the university that made me realise I had some excellent skills to offer. Towards the end of my first year, I got a part-time role as an Explore Teaching Administrator, and then I became a full-time Information and Communications Assistant in the department straight after graduation. And now, for the last two years and a half, I've been the Student Engagement and Data Coordinator – a varied role with great responsibilities such as being a team-leader, coordinating and producing content for the careers communication channels and analysing data. I exercise the skills that I learned in university, especially my Marketing knowledge, and add to my experiences daily. What initially seemed like far away from my desired field ended up equipping me with the right skills and inviting me into it.
So what is the lesson to draw here?
To summarise, if there is one thing to take away from this blog is to not be afraid to get involved in different projects, to try various roles and experiences until you find the best match to your skills and values! Don't be afraid to ask for help if you get stuck along the way… Good luck, you've got this, I believe in you.
---
Become a regular reader of our CES Blog and we would like to thank Anna Dolidze for contributing this guest edition of the WBS Blog
I am currently the Student Engagement and Data Coordinator at the Careers and Employability Service – part of my role is to create and coordinate content for careers communication channels (please do connect with us on CES Twitter, CES Facebook, CES Blog and CES Instagram), produce data reports and be a team-leader in a lovely diverse team. In my free time, I love writing poetry, photography and cooking. If you enjoyed reading this blog or have any questions, please do connect with me on LinkedIn!

CES Blog: blog.westminster.ac.uk/careers/
CES Twitter: @uw_careers
CES Facebook Page: facebook.com/uowcareers
CES Instagram: @universityofwestminstercareers
Latest posts by Anna Dolidze (see all)