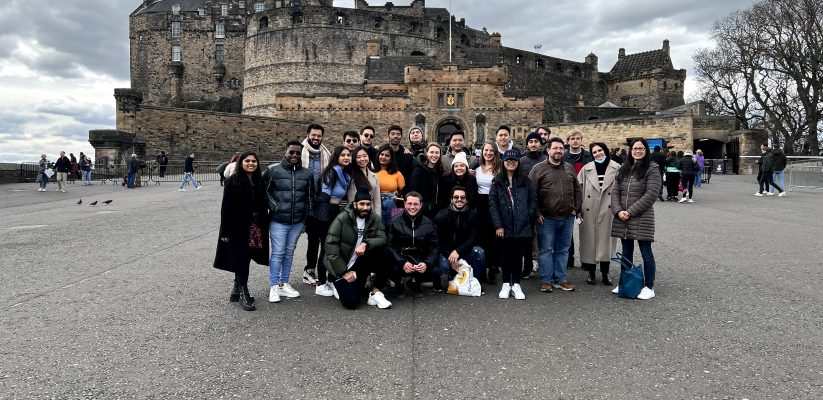 Hi! My name is Bartosz, I am Social Media Officer of the Entrepreneurship, Innovation and Enterprise Development MSc course at Westminster Business School. On the days 9-12 April we travelled to Edinburgh with 3 main goals: to provide an expansion plan for a tea selling, London-based company, to have an official closing of our learning, and to simply have fun with wonderful people 😊.
Why Edinburgh?
Edinburgh is known as the greenest city in the UK and a place of great historical and natural heritage. What also mattered for us – Edinburgh was called the most tea-loving city in the whole UK, with 88% of the population drinking tea every day. Having the possibility to explore numerous tea rooms and tea-houses, we could learn many things about local culture – in context of the mentioned expansion plan. Edinburgh as a popular tourist destination, as well as a strong local community, was a perfect environment to implement our knowledge acquired during the course of Entrepreneurship, Innovation and Enterprise Development.
Saturday 9 April
Having a train at a brutal hour of 8:00am, somehow all of us managed to make it in time and we were on our way to Edinburgh. Almost 5 hours later, after some unsuccessful attempts to sleep, we finally arrived at our hotel. We were staying in Radisson Blu Edinburgh, located right in the heart of the city, on the famous Royal Mile. It was a wonderful hotel with many free facilities like gym, saunas and swimming pools, surrounded by numerous restaurants and attractions.
Not having our rooms ready till around 4:00pm, we took off to walk around and have something to eat. We have immediately noticed how diversified Edinburgh is, having restaurants coming from all around the world. After eating, we decided to have a rest, to charge batteries for the next day, which was designed to be the busiest day of the trip. We had some time to enjoy the hotel's premises – to then go out and enjoy Saturday night in Edinburgh.
Sunday 10 April
Sunday was the busiest day of our trip. First we visited the Edinburgh Dungeon where we could get to know the city's darkest history. Then we went to the Scotch Whisky Experience attraction, where we learnt about various whisky making techniques and regions responsible for different tastes and flavours. Eventually, the experience finished with whisky tasting, which for some of us was the best part of the attraction. After that, we visited Edinburgh Castle, one of the most exciting historic sites in Western Europe. The castle was magnificent, and the view from the top of it was even better.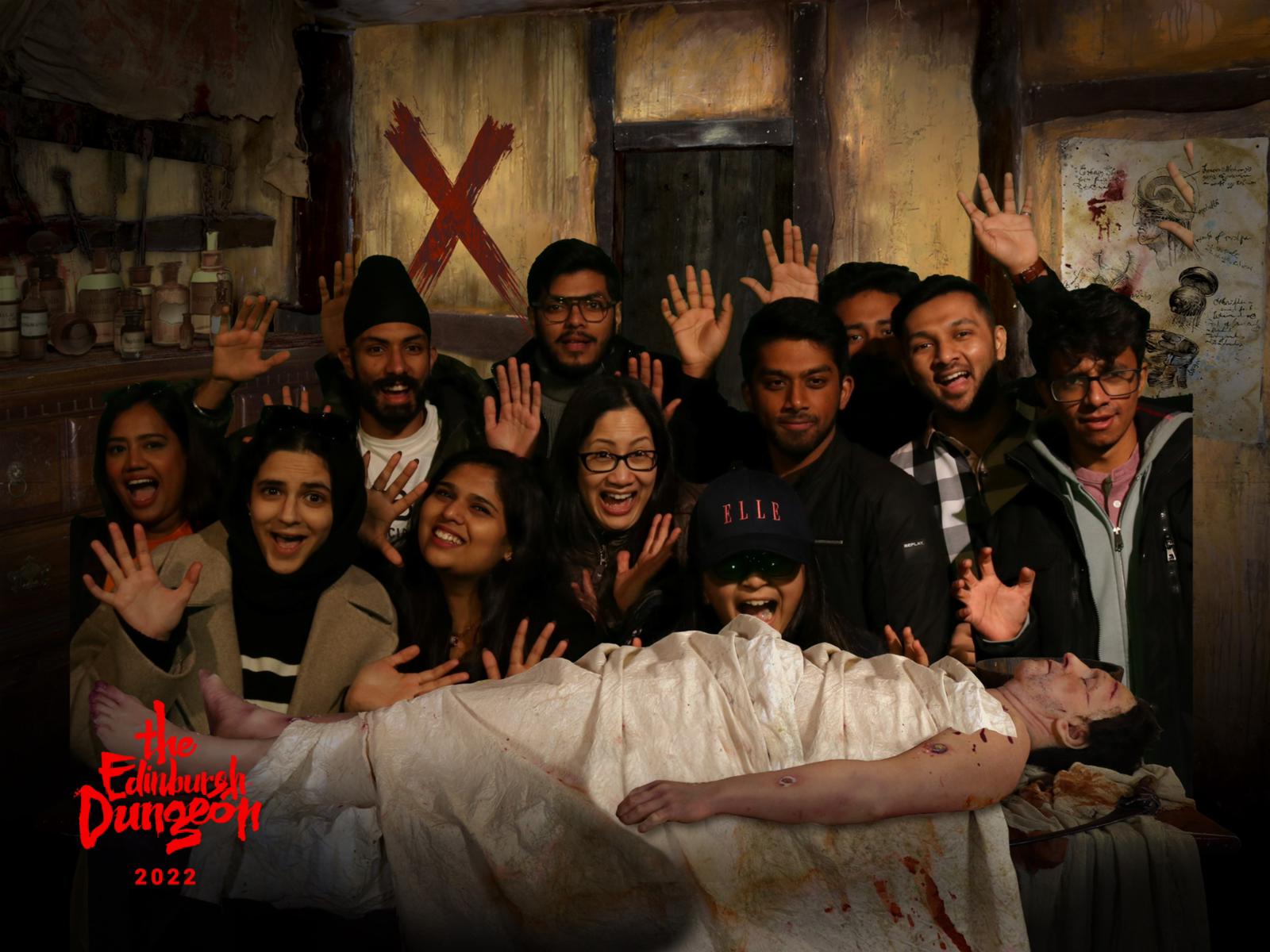 After we came back, it was time to conceptualise expansion ideas for the business challenge, therefore teams gathered and worked on the project in the hotel lobby.
Monday 11 April
Monday was the last day of our trip. Knowing that our train leaves in the morning of the next day, this day we were focused on completing the business challenge. Some teams went out to explore the city a bit more, others stayed in the hotel to work with information gathered – we all were focused on coming up with a complete expansion plan.
In the evening we had our final farewell dinner Gala. Starting from inspiring speeches from our course leaders: Supin Hussain and Luca Cacciolatti, we spent our time enjoying great food and even better companionship.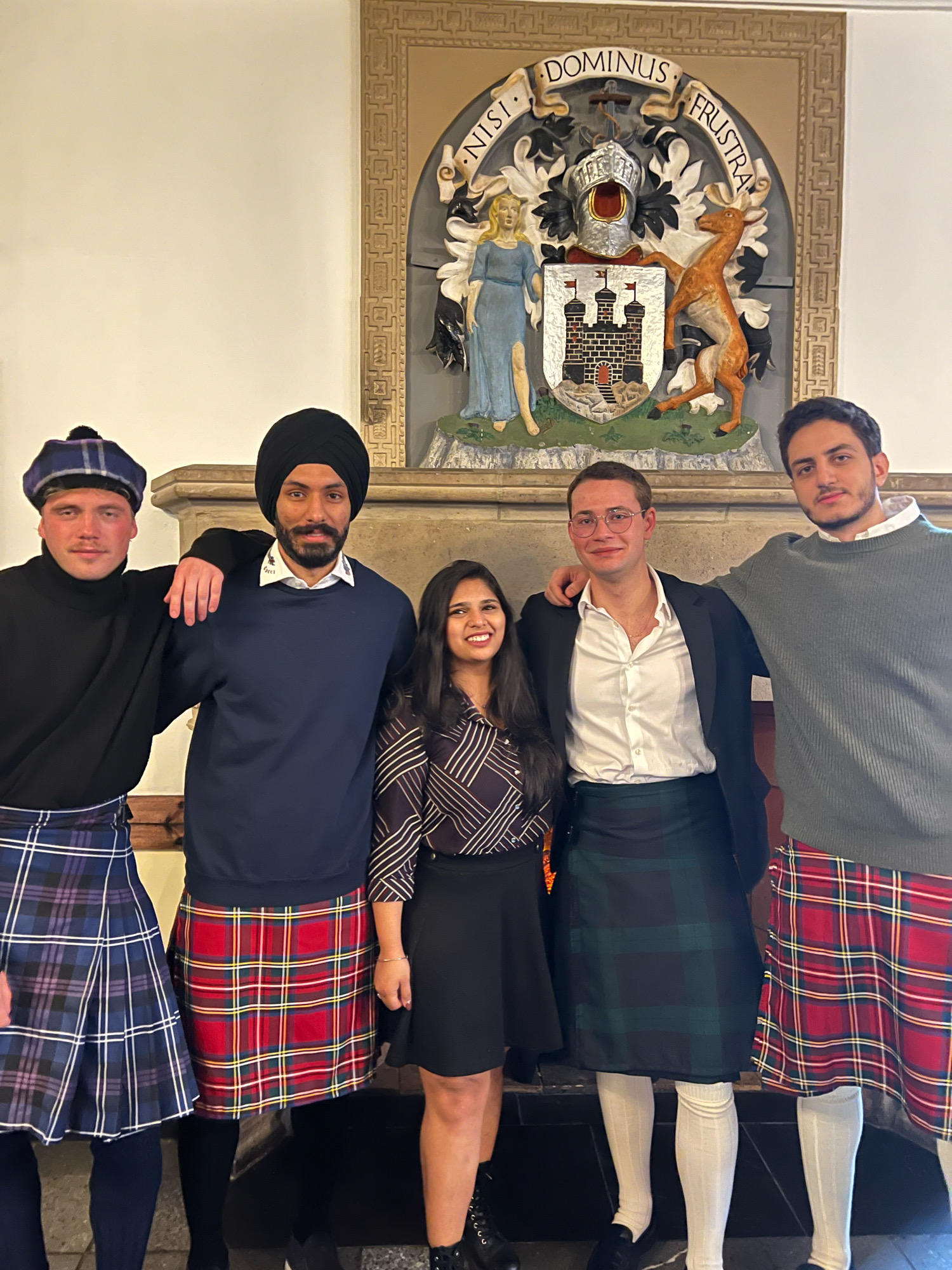 Tuesday 12 April
Our last morning in Edinburgh we spent relaxing, taking our time to have a last coffee here and take a few more photographs. Eventually, we packed up our things and said goodbye to Edinburgh, as our train to London was leaving at 1:00pm.
Reflecting on a weekend in Edinburgh
The International Business Challenge turned out to be an amazing experience where we could apply entrepreneurial knowledge acquired during the EIED course, as well as spend time with wonderful people in a place of great Scottish heritage in Scotland's capital city.
---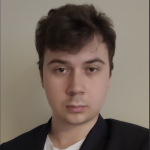 Bartosz Krzanowski currently studies at Postgraduate level on the Entrepreneurship, Innovation and Enterprise Development MSc and has been appointed as a Social Media Officer and Course Representative for the programme.
WBS Blog Content Manager
at
Westminster Business School, University of Westminster
Latest posts by Joseph Coote-Cowling (see all)