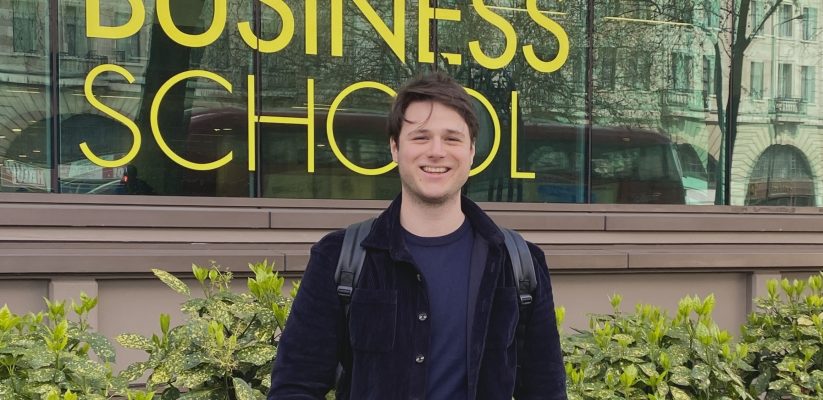 Hello, everyone! My name is Riccardo Facciolongo and I'm an international student from Rome studying Economics and Management BA.  In this blog, I will discuss my experience as a University of Westminster student and entrepreneur, focusing on the launch of my new company, Fastech Solutions Ltd. The University of Westminster played a significant role in my development as an entrepreneur, and I am excited to share how my education and previous venture, EasyTap, paved the way for the creation of Fastech.
Building a strong foundation at Westminster
When I decided to pursue higher education, I knew that a business course combined with economics at the University of Westminster was the right choice for me. I wanted to develop my skills in business and gain an in-depth understanding of the economic world. The university's strong focus on innovation and real-world application of knowledge allowed me to explore my entrepreneurial spirit and gain the confidence I needed to turn my ideas into reality.
Gaining valuable experience with EasyTap
As I immersed myself in my studies, I saw an opportunity to create a solution to an everyday problem: exchanging contact information with others. That's when I came up with the idea for EasyTap, a digital business card app that revolutionised the way professionals and students connected using NFC technology and eco-friendly digital business cards. My achievements with EasyTap, such as becoming a best seller on Amazon Sweden, winning the Estimeo start-up competition, being featured on Sky Italian television, organising two successful internships with more than 60 interns, and collaborating with the United Nations FAO, taught me valuable lessons about running a successful business. These accomplishments validated my idea and laid the groundwork for my next venture, Fastech.
Introducing Fastech: a new adventure to empower aspiring entrepreneurs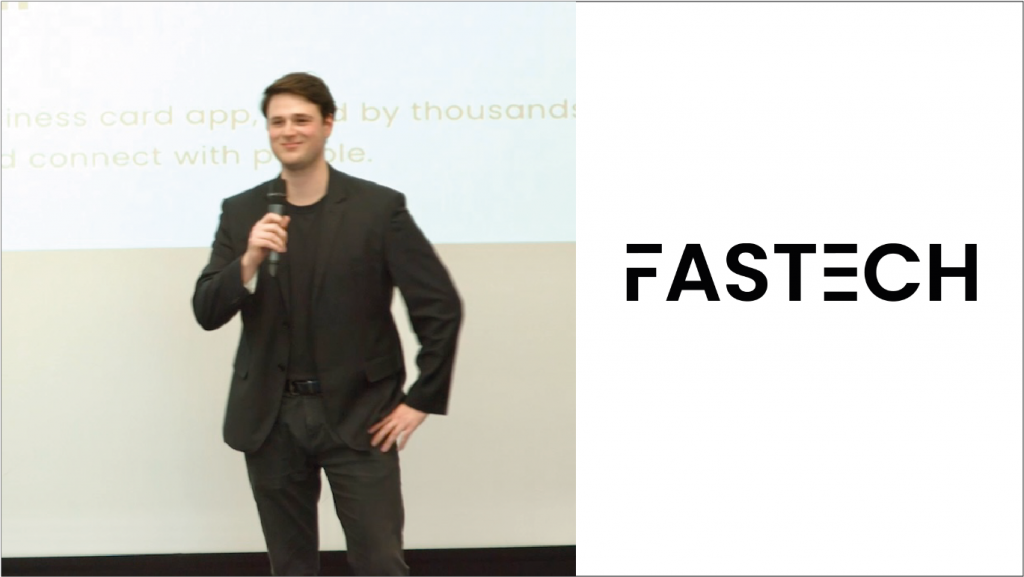 With the knowledge and experience gained from EasyTap, I am proud to announce the launch of my new company, Fastech. Fastech's mission is to empower aspiring entrepreneurs by providing them with the tools, services, and guidance they need to turn their dreams into successful businesses. Our offerings at Fastech include Web Design & Development, App Development, Digital Marketing, UX/UI Design, and much more. By providing these comprehensive services, we aim to support future and current entrepreneurs in creating innovative and sustainable businesses that make a lasting impact – I invite fellow students, aspiring business owners, and anyone interested in entrepreneurship to visit the Fastech website to learn more about our services.
Reflecting on the impact of my education and the future of fastech
As a proud University of Westminster alumnus, I am incredibly grateful for the education and opportunities I received during my degree. My studies in business and economics, combined with the university's supportive environment, played a crucial role in my development as an entrepreneur. My experience at the University of Westminster taught me the importance of innovation, perseverance, and adaptability, skills that have been invaluable in my entrepreneurial pursuits. I am excited to see what the future holds for Fastech and am committed to using my experience to inspire and support the next generation of entrepreneurs. The launch of Fastech marks an exciting new chapter in my entrepreneurial journey, I am eager to help others achieve success in their business endeavours. I am confident that Fastech's comprehensive services will provide valuable support to aspiring entrepreneurs, and I look forward to witnessing the impact of our work in the business world!
Internship opportunities: hands-on in the business world!
This summer 2023, both EasyTap and Fastech are offering some internship programmes! EasyTap is offering an internship program with the chance for the best intern to participate in a business trip to Rome, working with the team for five days at the 2023 WFF FAO United Nations forum. This unique opportunity provides interns with invaluable experience in the business world. 
Apply here for the Summer Internship at EasyTap, and here for the Internship at Fastech.

Economics and Management BA student and founder of EasyTap.

Latest posts by Riccardo Facciolongo (see all)