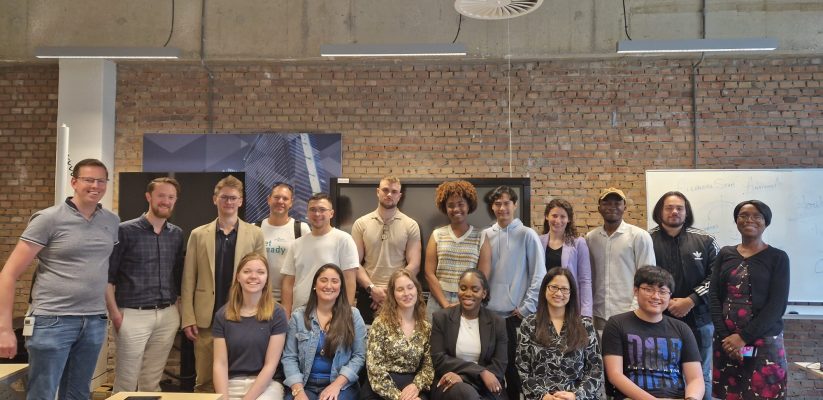 With the aim of providing students with the opportunity to start a side hustle learning from their passions, knowledge and skills, the team from the University of Westminster visited Saxion University in the Netherlands. Colleagues at Saxion have been running a programme in Dutch for over a year and welcomed the chance to collaborate and discuss how a similar programme could be made available to students at Westminster. Dr Irene Brew-Riverson and Mrs Supin Hussain were joined by Ms Zsofia Kunvari of the WeNetwork and Hamza Qassim and Elizabeth Ola -Level 5 student entrepreneurs. Saxion's Centre of Entrepreneurship is a carefully crafted entrepreneurial community of students from across disciplines and their programmes and new incubator business allow for cross-discipline business start-ups.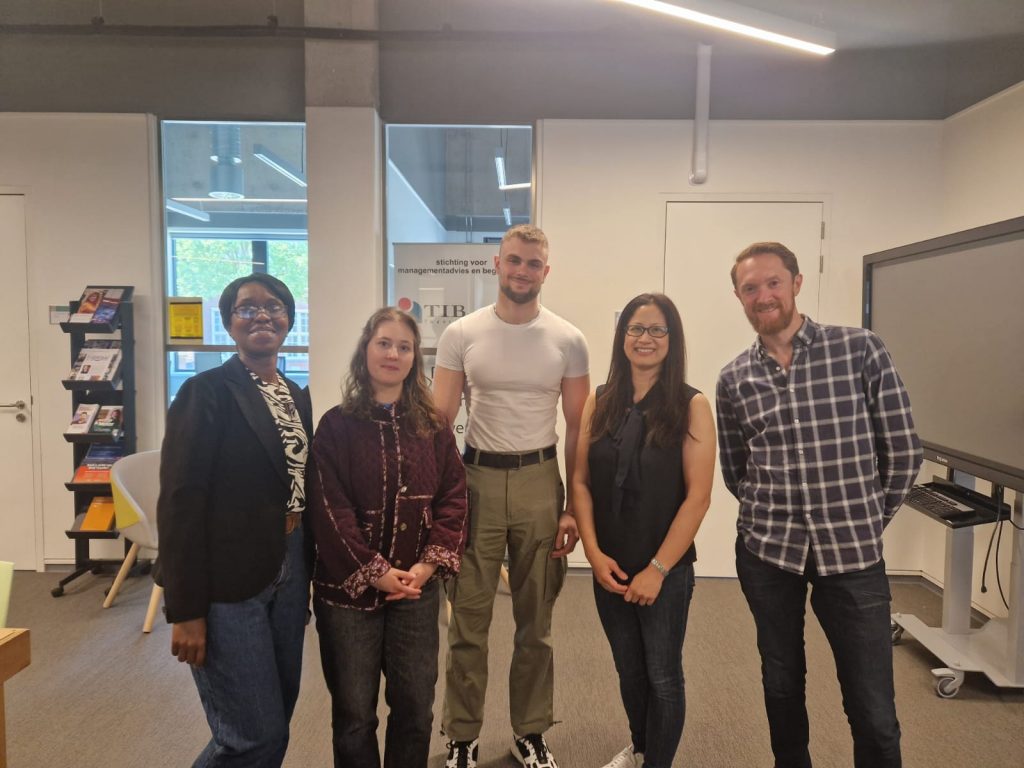 We are putting together a university-wide module about 'side-hustles' to bring together those students who have an idea or have just began their entrepreneurial journey to help them develop their plans and action their ideas. By including our students in the visit so they could share the stories of their own businesses, they worked with the team to pinpoint what young entrepreneurs needed to know and understand to successfully start and grow their businesses. So, what did we get out of it?  
Connect-U is in partnership with Saxion University but also operates to allow anyone wishing to rent space to build their business and supports graduates with value for money studio apartments. Previously used as a hospital, this site is already at full capacity. They are building further to take advantage as there is a rise in this entrepreneurship trend. We managed to speak to a few of the businesses there including Sprint Group, a consultancy using design thinking and graphical representations of issues to explore problems and chart solutions.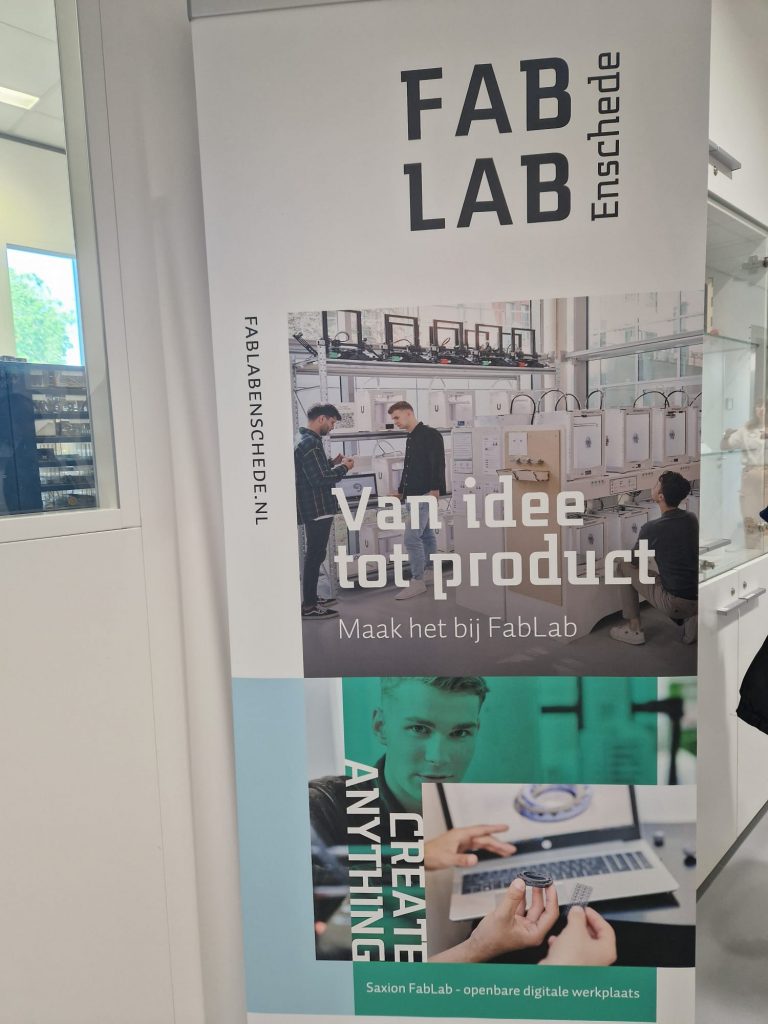 We were lucky to have a tour of Saxion's FabLab with the Manager, Birgit Albersen (Project Lead).  Birgit showed us the vast array of technologies they make available to students and the public for prototyping, production and testing.  It was amazing to see how they have embraced so much in craft and technology to address today's business challenges along with collaborating with businesses and hospitals to develop more effective and efficient ways to operate using moulding techniques and even 3D printing. This place was a buzz of activity! 
Saxion's campus in Deventer
We travelled to Saxion's campus in Deventer where another incubator is located.  Deventer is one of the oldest cities in the Netherlands. The campus site is situated in a vast space that was formerly a factory for the production of hydrogen power – this is now an incubator (an entrepreneurial start-up idea in itself!) along with workshops, training facilities and spaces for rent. Previously, Deventer was very well known for its flourishing international trade via the harbour of the Ijssel River. What makes this site particularly special, apart from the green landscape and sheer space for business and minds, is that it is one of 10 SDG Houses in the world charged with making the world a better place by 2030.  Director, Alfred Liefers, offers his take on this where these goals offer businesses a great opportunity by helping companies become future-proof.
On site, we learned much from our  colleague hosts, Maarten Bas-Backer, (Lecturer and Researcher at the Saxion University Centre of Entrepreneurship) and Martijn Derkzen (Team Coordinator: Entrepreneurial Education Project Leader Minor programmes for Start-up Entrepreneur and Employer of the Future) about how they deliver a short module called YOSHI (Your Online Side Hustle International). Offered in English (hence the 'international' element) and available to anyone from any discipline to join – inclusive, diverse and fast-paced through online delivery. It is about putting plans to action and trying things out.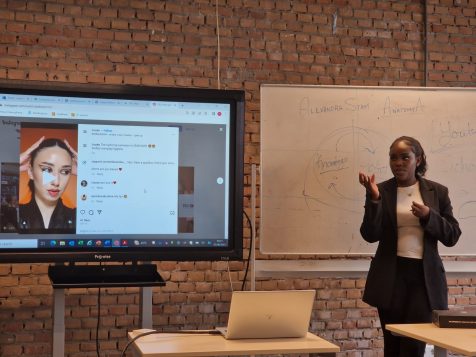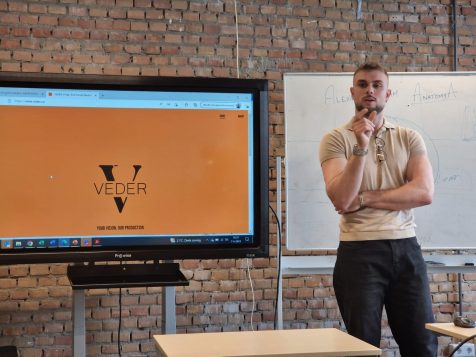 Our students, Elizabeth and Hamza shared so many of their experiences as entrepreneurs so far and could relate to what Saxion was offering to its students.  Valuable immeasurable discussions and possibilities were put on the table and we are thankful for the openness and collegiality we experienced. Whilst our Westminster Enterprise network provides a variety of programmes that help start-ups, we believe our version of YOSHI as a second-year optional module will also serve students well. 
Sharing community and student pitches
A discussion with Maarten and Martijn explored how plans are made to start businesses but too often taking action is difficult.  This is very much the case for some of our Westminster students as it is for students at Saxion. Practical experience before and during the course or the Yoshi programme help students do well.  We agreed that building trust and helping students develop an entrepreneurial mindset would help deal with the reluctance to try new things.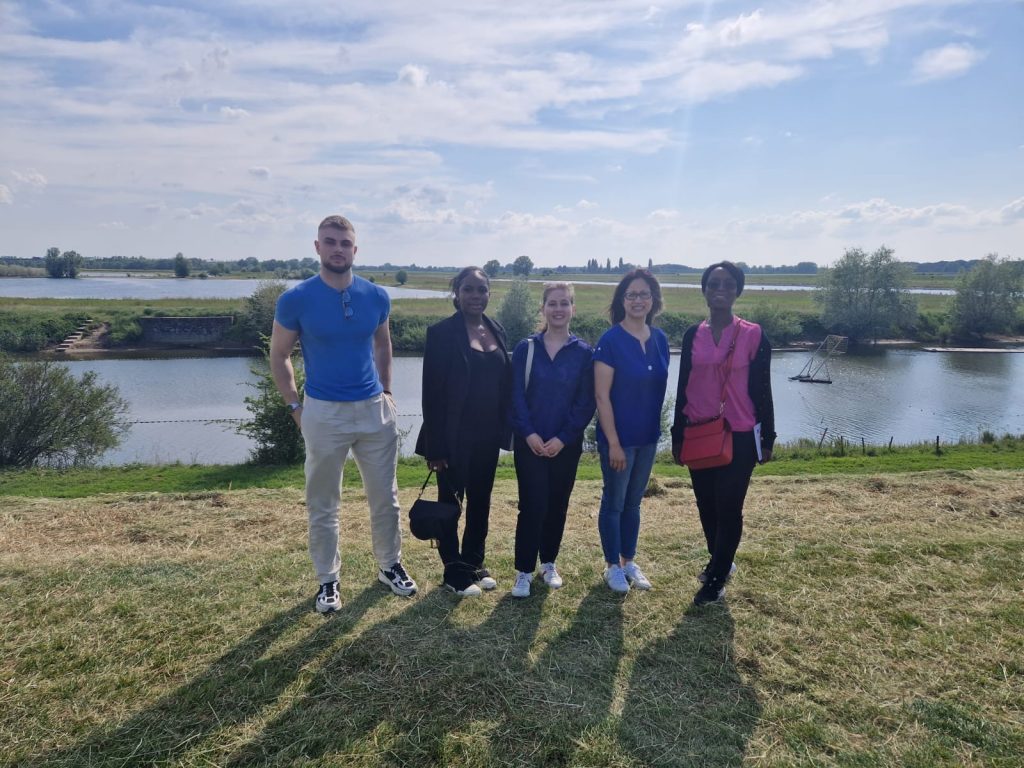 Meeting with Saxion students was an amazing experience for all those in the room – presentations from both universities and exploring motivations, challenges and plans left us all very inspired. One had to be a part of this informal sharing community to appreciate. It was a pleasure to have been able to view and be part of the examination pitches of Saxion's second-year students. Some were delivered in Dutch and English but we managed to understand most through questioning! Many were at different levels of progress but what we saw in abundance was confidence – in pitching and in being humble to take advice and realise they have more to learn, do and practice.

Senior Lecturer and Course Leader of the Entrepreneurship, Innovation and Enterprise Development MSc.

Latest posts by Supin Hussain (see all)