Our Entrepreneurship, Innovation and Enterprise Development MSc students embarked on an international business challenge field trip to work with a local company in North Cyprus. Working with their client, the Oscar Resort Hotel, they applied their working knowledge from the course, with a particular focus on marketing, building in arguments and opportunities towards their recommendations for current issues observed by the client.  
The Client: Oscar Resort Hotel
Mr. Salih Aslan, the General Manager, has over 20 years hospitality experience in North Cyprus and it was a privilege for him to have spent so much time with us all to help us understanding not only the tourism and hotel industry but also a historical download of the country itself.  He stated that to understand the company (or any other business) you have to understand the country. The hotel is family owned, starting up in 1987 and currently being run by second generation. Mr Aslan does not see the future of the third generation succession however.
Within political confines from past conflicts and government restrictions (as well as a recession) over the basic resources such as petrol and electricity, businesses, large and small, have felt rather suppressed to be successful. It is more about survival.  From observation in North Cyprus, hotels, gambling, and to an extent, universities/education businesses are the most prominent. However, with such resource and environmental limitations, this type of challenge is a rather distinctive one. Our student teams had to reconsider opportunities within this political and resource-challenged sphere. But of course, there is some hope. Social Media. The tourism industry are able to connect with the world through such mediums reaching new audiences far and wide. It is an exciting time for businesses where it can impact decision making, who are constantly learning and surviving.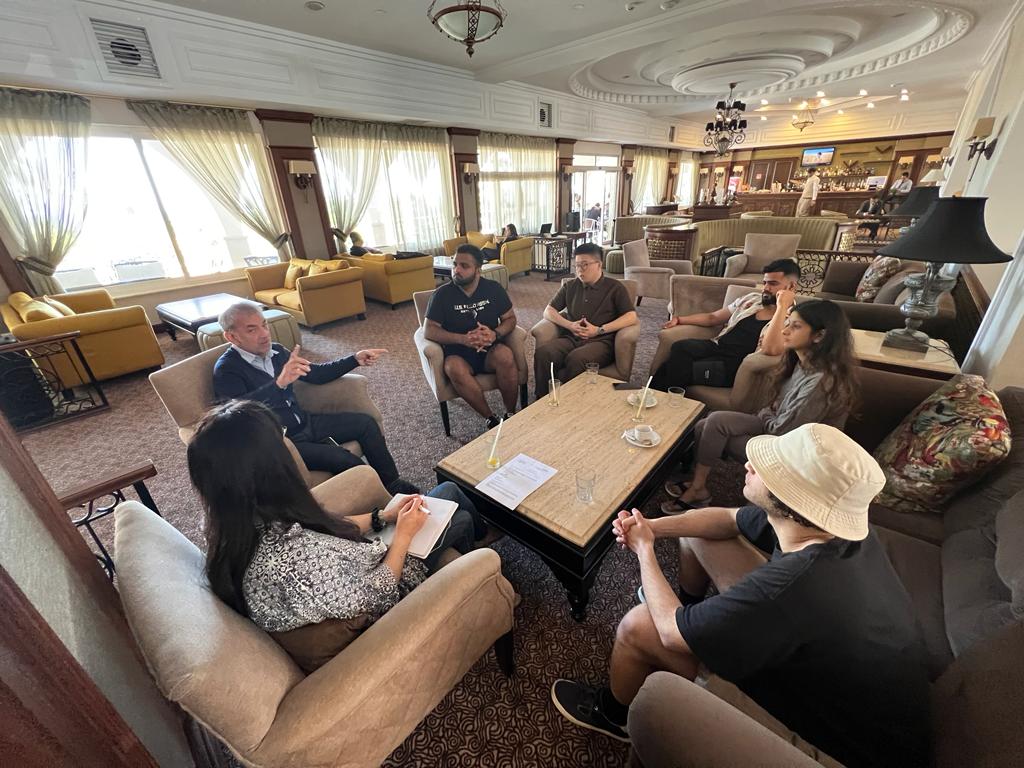 In an interview with Mr Aslan, he told us "Offline companies working procedures put hoteliers under big pressure due to the commission rates. Furthermore, the world's high inflation affects our country's income & sales costs. Transportation and energy costs are the biggest problems nowadays. Therefore, I personally keep searching and finding online market opportunities like (e.g., wholesalers, B2B, BTC, B2B2C & Bed banks) to fill up our rooms effectively. These worries keep me awake in the middle of the night".
Our student teams were charged with different business challenges to choose from in light of this. The tasks were carefully crafted with the business involved. Students were given permission to speak to the customers at the hotel as well as interview hotel staff. Each and every team has understood and delivered what was required of them to incorporate and apply with supporting data their marketing strategies and recommendations for their chosen tasks. From penetrating current targets and delivering real needs through personalised activities and packages, finding potential new markets, strengthen promotional offerings to lead towards better experiences and even loyalty. Within a competitive industry, the suggestions were sensibly considered using supporting data. It was wonderful to see their understanding of the environment to maximise the resource opportunities for Oscar Resort.
Our students' recommendations
From their recommendations, it was clear the students brought to bear a number of the tools and techniques from previous modules to give them a chance to demonstrate their learning from the whole programme in a different, international, context. The learning experience for our students from post reflection, felt it was invaluable, having to be in the country to truly empathise and immerse themselves with the task well. They saw it as a memorable experience urging them to start-up or move forwards in their business with a confident mindset.
Abderrahim Belhadj of Team Cassiopeia reflected the following: "Firstly, it is important to acknowledge the unique challenges faced by businesses in North Cyprus due to the political situation. Like many other businesses in the area, the Oscar Resort Hotel has trouble with occupancy rates and profitability.  It was a wonderful learning experience to take part in the university project that required working with a resort in another nation, especially in light of the political climate and economic demography. It gave us a special chance to learn more about the ways that outside forces might affect different firms and the tourist sector as a whole.
We also realised how crucial it is to take the target market's economic demographics into account. We were able to adjust our recommendations in light of the possible guests' spending limits and preferences. We were able to recommend tactics that would target and appeal to particular guest categories by having a thorough awareness of the economic environment, maximising the resort's potential for higher occupancy and profitability.
This experience also made us aware of how important it is to become fully immersed in the community and learn about the region's attractions. We were able to create tailored marketing strategies that would appeal to potential visitors by researching the distinctive features of the area and the interests of tourists. Understanding the local way of life also enabled us to recommend activities and packages that would improve visitors' visits and produce memorable and genuine experiences."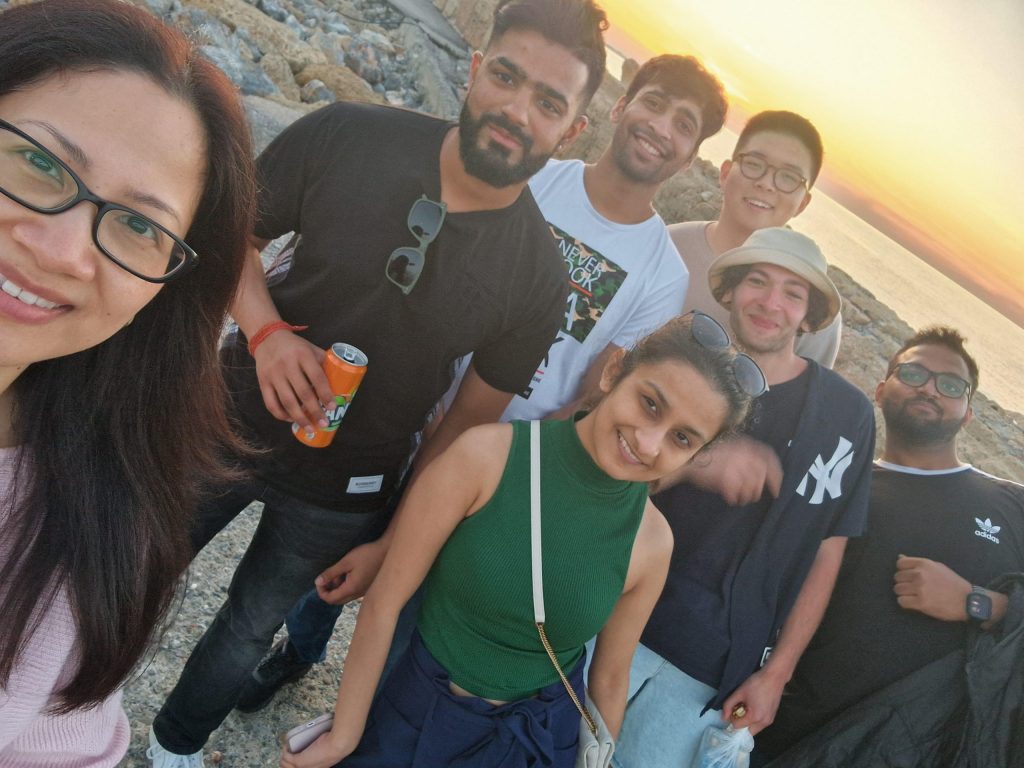 There is always so much value behind any business challenge. Why? Because, they are real. The Entrepreneurship, Innovation and Enterprise Development MSc team looks forward to the next one!

Senior Lecturer and Course Leader of the Entrepreneurship, Innovation and Enterprise Development MSc.

Latest posts by Supin Hussain (see all)