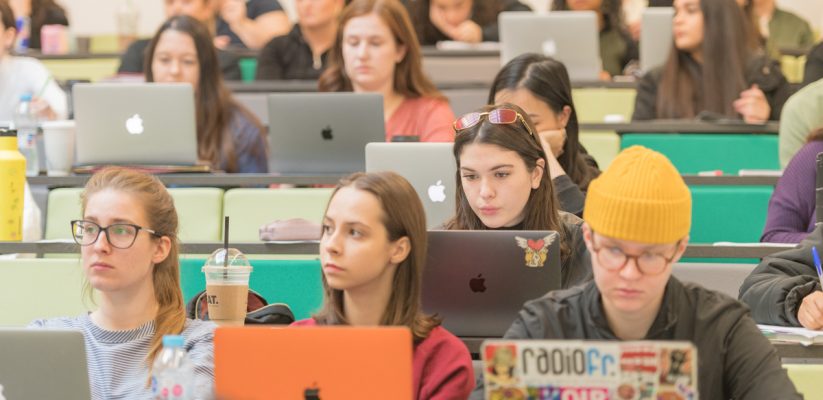 Hi there, I'm Sam and I'm a Marketing Communications BA student at Westminster. Here's what my typical week at university looks like…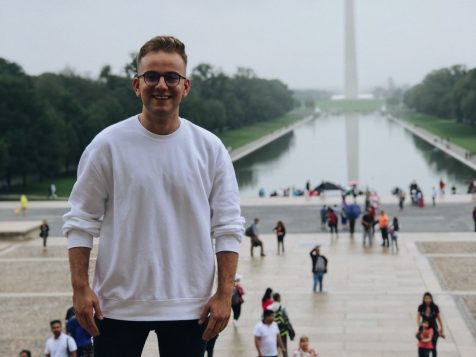 I like to start my week off by tuning in to Smoke Radio on the bus on my way into uni. On Monday's I usually have a lecture first thing and then have a couple of hours free before my seminar, so I'll nip to the campus coffee shop, grab a hot drink and head to the silent study area on the top floor to get some work done.
On Tuesday morning's I have my elective class, which allows me to add to my curriculum in an area that I find interesting. Mine is development economics! After this, I'll head to the social space on campus and catch up with some friends before heading to work. In the evening, I'll meet with my colleagues from the Westminster Marketing Society, a student group I founded based around running workshops and discussing interesting advertising campaigns.
On Wednesday's I have a module called Digital and Direct Campaign strategy where we've been tasked with creating a campaign for the Northern Territories in Australia. Being a final year student, it's a great opportunity to apply everything I've learned over the past three years. Afterwards, I head out to Shoreditch where I intern at an Advertising Agency one day a week.
On a Thursday, my one day off from class, I split my time between working on upcoming assignments and taking some time out for myself. I usually head to the Regents Street campus where I use the on-site gym and occasionally sign up for some of the workout classes they have on offer.
On the last day of my working week, I have a seminar for one of my core modules. This one is super creative and tasks us with creating a fun and inventive Valentines Day campaign, which we'll be pitching at the end of the semester! Friday is also one of the only days that my coursemates and I share all the same classes, so we'll normally work together and then go for a drink at the Students' Union bar.
On Saturdays, I'll often spend time making the most of living in an amazing city like London. I'll meet up with some friends and visit places like the Barbican, Portobello Road Market and the National Gallery. Occasionally, I'll spend some time on assignments with my classmates. Sometimes we head to one of our University libraries, where if it's exam season, is open late into the night, and if we're approaching a deadline we'll sometimes order food to the campus!
Sunday is my day of rest, so assignments are officially off the cards. I usually try and visit a few friends, where we'll either relax at home, go to a park if the sun is shining or catch up over a cup of coffee. My favourite places to go are Primrose Hill and Hampstead Heath. Once I get home, I'll usually find a new recipe to try or watch a movie before Monday morning comes, and we start this all over again!