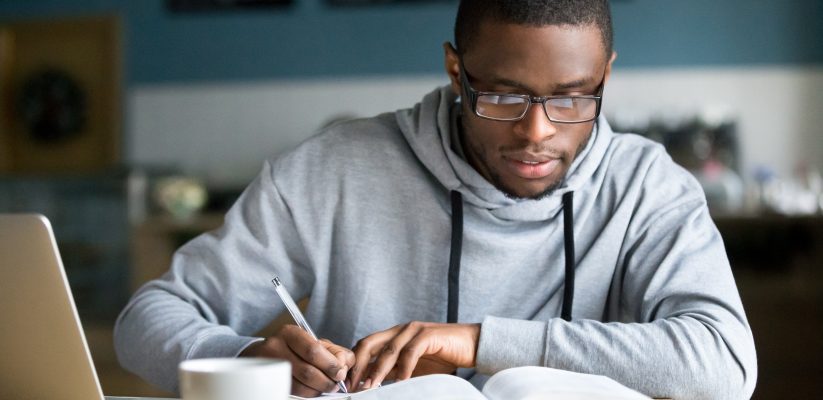 Whether you're applying for an undergraduate degree or a postgraduate Master's course, you've probably been thinking about how best to fund your studies. There are a number of organisations and universities that offer scholarships to new students. If you make researching scholarship opportunities part of your university application process, you could benefit from money to support your studies, or a discount in fees that could make a huge difference to your experience. We've put together some do's and don'ts to help you make sure you get the best out of applying for scholarships. 
The first step is to make sure that you research all of the scholarship options available to you. Most universities offer some form of scholarships (you can check out what is currently available at Westminster here) but don't forget to also look for external opportunities.
Organisations such as Chevening offer a number of scholarships to international students who want to study in the UK. It may also be useful to research if there are any industry bodies in your field of study that offer scholarships to students taking courses that can lead to a career in their field. The Scholarship Hub is a great resource to start searching for available scholarships to make sure you've explored all the opportunities available to you.
Don't assume you won't be eligible
Receiving a scholarship to study at university might seem like something that only happens on rare occasions to the most exceptional of students, but it can be easier to get extra funding than you might think. Not all scholarships are awarded based on academic achievement; you might qualify for a scholarship based on other factors like your field of study, country, place of birth or household income. 
Familiarise yourself with eligibility requirements
Scholarship applications can be time consuming, so make sure to use your time wisely and apply for the scholarships best suited to you. Carefully checking eligibility requirements before you start your application will give you the best chance of success and ensure you aren't wasting your time. It's also important to make sure you know the deadline for your application, as late applications usually won't be accepted.
In order to apply for a scholarship at the University of Westminster, you will need to have already been given an offer for a place on one of our courses, so make sure you apply for you course in plenty of time ahead of the scholarships deadline.
Give yourself plenty of time to get organised
It can be useful to make sure you have all your important documents to hand before starting to work on your scholarship application as you may be required to provide supporting information such as transcripts or certificates of your qualifications. Make sure that you have all of these readily available, to avoid a panic right before the application deadline.
At Westminster, we usually require a reference in support of your application, so it's good to think about who you could ask to write one for you and contact them ahead of time. This should be someone who knows you in an academic or professional setting; for example a teacher, lecturer or employer.
It's also important to check what format organisations request documents to be submitted in and make copies if necessary; if you send the original physical copies of your transcripts, you may not always be able to get them back.
When writing your application, don't just include what you think people want to hear. To make your application stand out from the rest, focus on what makes you special and your personal interests and experiences that make you the best candidate. Think about your aspirations and how they align with the organisation or the requirements of the scholarship you are applying for. If you can show how this scholarship will not only help you as a student, but potentially help others with the impact you will make after completing your studies, you will be a memorable candidate. 
Latest posts by Emily Baker (see all)