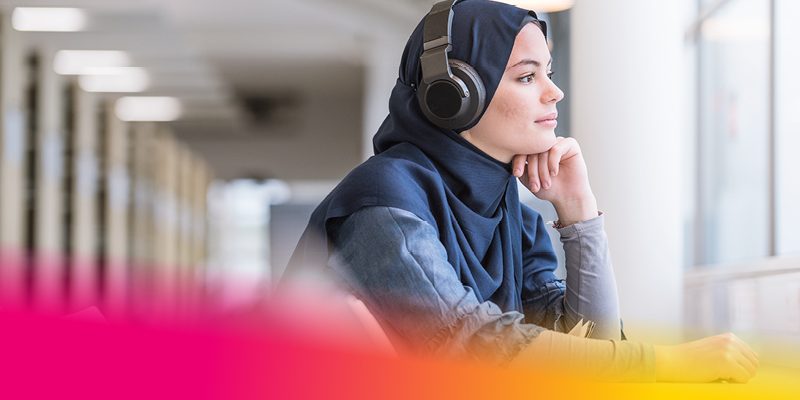 Choosing what to study is one of the biggest decisions you will make when selecting a university. For students who come through clearing, finding and choosing the right degree to study, at a university you may know little about, might feel like a daunting process.   
As well as building your subject knowledge, getting a degree can open a lot of doors for your career and give you a whole range of skills to prepare you for the world of work. At Westminster, we care about your future. With over 140 industry-informed and practice based undergraduate courses and a network of over 3,000 actively engaged employers, you will have the opportunity to learn from top employers across a diverse range of sectors.
While it's completely fine to not know what you want to do after university, having an idea about some of the subjects we offer might spark your interest, develop your passion or introduce you to a new area to help make that big decision a little easier!
Example job roles include: Events professional – Hotel Manager – Tourism Officer
Whilst, like many sectors, Tourism and Events have been impacted by the global pandemic, in recent years, the industry has been one of the largest employers globally. The continued professionalisation of the events industry has seen significant growth in employment opportunities over the past decade, making the sector particularly attractive to graduates.
With over 25 years of excellence in tourism and events education, our courses will develop the skills you need to successfully manage tourism or staged events. We take advantage of local professional networks and international connections to prepare students for a career managing tourism experiences and events across the globe.
At Westminster, London is your campus and where better to study Tourism and Events than in the heart of one of the most popular destinations in the world. Moreover, events are likely to play an increasingly important role in drawing visitors back to London and other culturally rich, vibrant cities.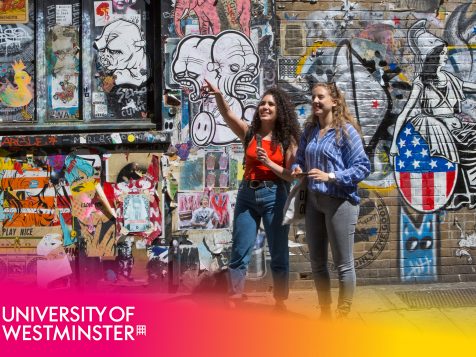 Construction, Surveying and Real Estate
Example job roles include: Quantity Surveyor – Real Estate Professional – Urban Conservationist/ Designer
Construction is a major part of our everyday lives. A career in construction means you will be responsible for developing the next generation of homes, offices, outdoor and indoor venues, roads and other vital social infrastructure.
As well as engaging with live industry projects, our students build their knowledge and skills through site visits, field trips and practical workshops, using specialist equipment and the latest technologies to bring learning to life. We are proud to be one of the top 15 institutions in the UK for Building (Complete University Guide 2022) and have excellent industry links with a host of national and international construction companies and leading professional bodies. Our practice-led courses are taught by qualified professionals with industry experience, who will support your own development, knowledge and skills acquisition.
Architecture, Interiors and Urban Design
Example job roles include: Interior – Exhibition – Environmental Designer
Architecture is a fascinating subject involving wide-ranging academic, practical and vocational activities. It requires a blend of creativity and imagination, as well as a strong grounding in technical and environmental knowledge.
Architecture, Interior and Urban Design professionals impact the lives of people in a given environment and make a tangible difference to how life is experienced. At the heart of our courses are a rich choice of design studios, where students are taught in small groups by current practitioners. Our diverse teaching team will give you the chance to spend time on construction sites and in architectural practice as part of your studies. By choosing Westminster, you'll be a part of one of the largest providers of architecture and interiors education in the country. 
You'll also benefit from our strong connections with practice, regular contact with professional bodies, expert speakers and industry workshop leaders. Our students have significant opportunities beyond the classroom and work on live projects with real clients, allowing you to apply creative and technical skills acquired through your studies.
Careers within this industry offer access to a vibrant profession, one in which you will constantly learn, develop and be challenged.
Data Science and Informatics
Example job roles include: Data Analyst/ Scientist – Business Information Systems – Statistician
If you have a flair for maths and statistics, a career in Data Science could be for you. Data being the most valuable asset to a company, Data Scientists play a highly significant role within modern organisations. Our courses will give you the analytical, technical and data visualisation skills to convert big data sets into valuable insights.
Data professionals produce solutions to everyday business challenges. There are many new exciting fields emerging, including Big Data, Artificial Intelligence (AI), Machine Learning (ML), and Blockchain. Students have access to our state-of-the-art computing facilities, software and hardware, including 34 specialist labs, various operating systems and VR hardware. Our students also learn how to apply their knowledge to real-world problems by working on short-term projects often set by an external partner. 
Demand for workers with specialist data skills more than tripled between 2013–2018 ( The Royal Society). Our central London location means that you'll be perfectly placed to take advantage of career and collaboration opportunities in the city.
If you're still worried about making the right decision, students at Westminster have the opportunity to change their course after starting.  We understand you may need to experience a course to know whether it is best suited to you. Choosing a course now doesn't have to be daunting and final.
Wherever your passion or interests lie, invest in your future with a degree from Westminster. 
Be inspired, Be Westminster.
Latest posts by Emily Baker (see all)