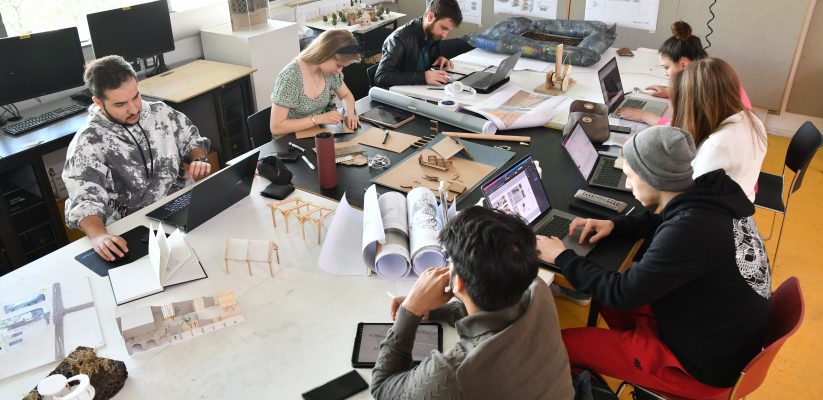 Architecture is an exciting field to study as after graduation, you can use your specialist construction knowledge and drawing skills to design buildings that are functional, innovative and safe. In many ways, you get to shape the way the world will look like in five, ten or even twenty years from now.
With so many courses out there, the options of studying different types of architectural degrees can feel overwhelming. In this article, we've outlined the different Architecture courses we offer at the University of Westminster.
At the heart of our Architecture BA course is a rich choice of design studios, where students are taught in small groups by current industry practitioners. In these studios students get an opportunity to learn the exciting process of planning, designing and constructing buildings and other structures.
The course also offers students lectures in environmental and technical studies, history and theory of architecture, as well as opportunities to engage with the profession through construction site visits, mentoring and a work placement. This course is highly practical and students will have opportunities to work on live industry briefs with established companies.
The course is prescribed by the Architects Registration Board (ARB) and validated by the Royal Institute of British Architects (RIBA), providing exemption from RIBA Part 1.
Architecture and Environmental Design BSc Honours
Did you know that we are one of the only universities in the UK that offers a standalone course that combines environmental studies and architecture? This course incorporates the creative side of architecture design and science to inform a new generation of architects who are environmentally aware.
Through real-world assignments, students will develop technical and analytical skills to evaluate design options, calculate building performance and take into consideration the environmental benefits of their projects. For example, most recently, final year students were asked to analyse data to understand the environmental conditions in London in 2050. They developed designs that mitigate against some of the future climate change challenges. While this course allows students to go on to practice as architects, it also gives them the option to become environmental designers or environmental consultants.
In April 2021 the course received an unconditional validation by the Royal Institute of British Architects (RIBA), providing exemption from RIBA Part 1. The validation came with a number of commendations. These include: the creativity and resilience of staff, particularly in the context of restrictions during the pandemic; the implementation of cross-disciplinary working and the complementary nature of the course ethos and identity within the school; the attitude and proactive approach of the students evident in their work.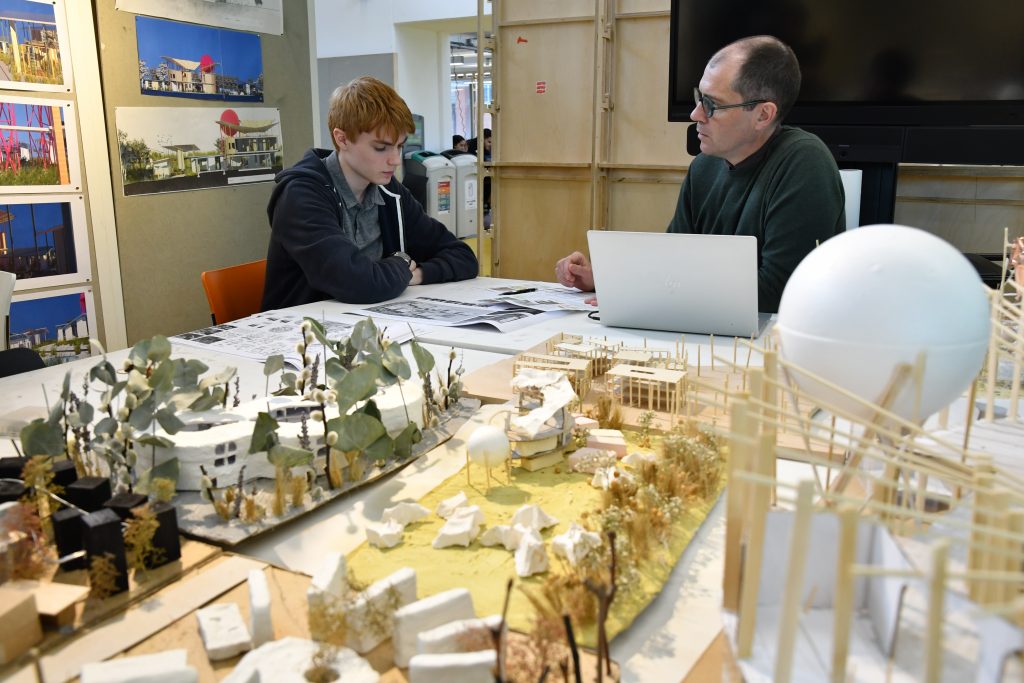 Architectural Technology BSc Honours
Architectural technology is the application of technology to the design of buildings. It's a component of architecture and building engineering detailing. As the name suggests, technology plays a key role in everything we do on this course. We teach our students various industry-standard software, including collaborative software to mirror real-world design and construction management. Additionally, we offer dedicated modules focused on fabrication modelling that will allow you to go from ideation to creating physical forms and understanding, both existing and proposed, designs.
This course is designed to give you all the skills needed to start a successful career in either traditional architecture or a variety of construction-based roles. Throughout the course, students get to work with industry professionals and respond to real-world design briefs to develop tangible solutions. For example, our current students are working with a children's hospice in Kent to design a new multi-use leisure facility.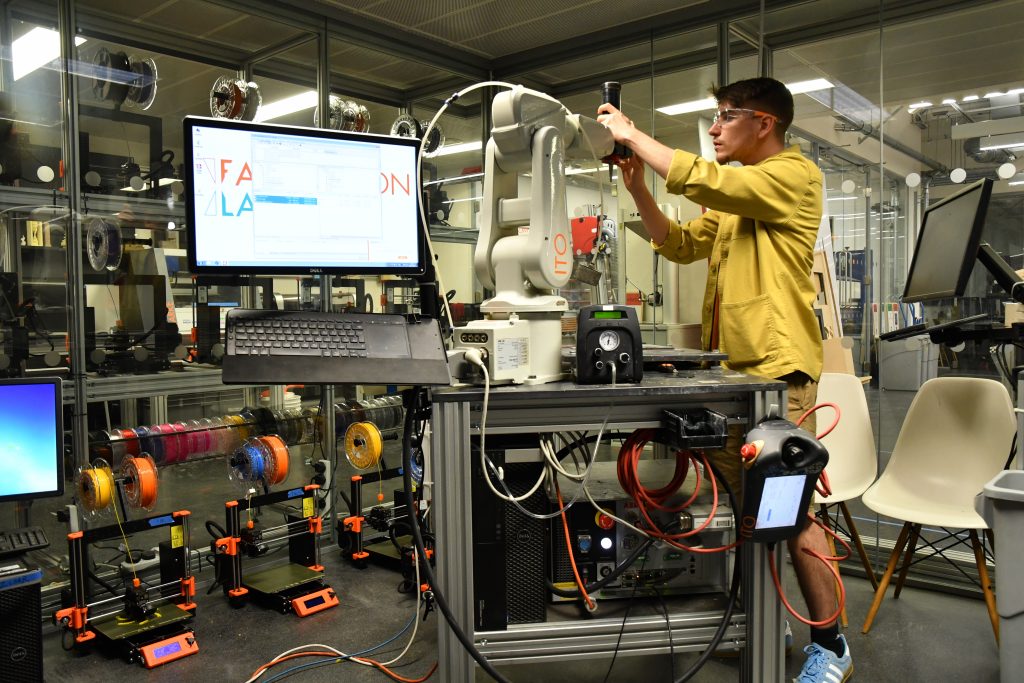 Interior Architecture BA Honours
Our Interior architecture BA course is concerned not just with the physical intervention of buildings but also with how space is understood and occupied. The course has a specific focus on the creation of interior spaces, primarily through the adaptation and spatial manipulation of existing buildings. The design modules have a particular emphasis on creativity, aesthetic sensibility and intellectual enquiry. Additionally, the course implicitly embeds issues of sustainability, through its focus on reuse, and refurbishment. It is designed to equip you with the practical skills and theoretical knowledge required to pursue a career in interior architecture and design-related fields.
If you are interested in finding out more about any of the Architecture courses at the University of Westminster, please contact course-enquiries@westminster.ac.uk.