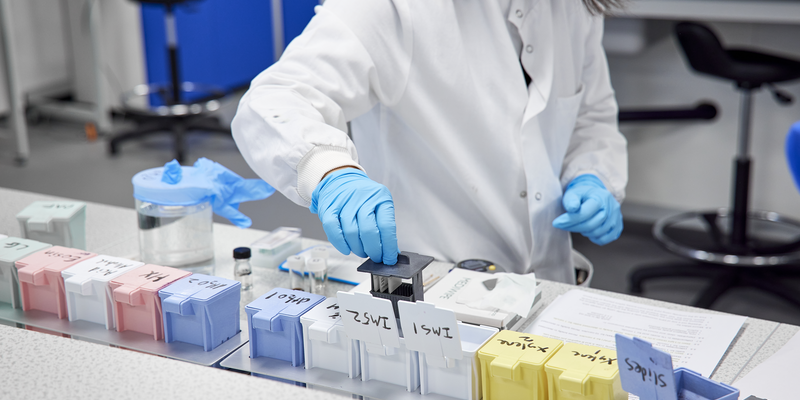 Sumaya Jama, Fourth Year, Biomedical Sciences BSc

After my second year of university, I completed a year-long placement at St George's University Hospital in the clinical blood science laboratory. My role included a variety of tasks such as testing patient samples, carrying out quality controls on analysers and maintaining emergency blood transfusion bags throughout the hospital. I was able to work and experience the different departments in the haematology laboratory such as coagulation and haemoglobinopathies, so I was always learning something new.
Due to how vast the role was, I gained a variety of skills in the laboratory. For example, prior to working in the laboratory, I had never used automated equipment for sample testing. In university most of the tests are done manually so switching to using an analyser was a new experience for me. This allowed me to expand on my technical skills which are very beneficial as the majority of laboratories use automation.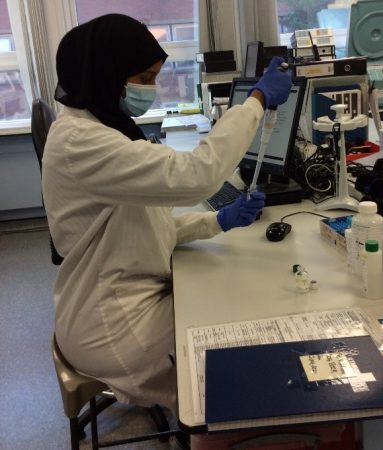 The experience taught me the importance of attention to detail, and as a biomedical scientist, it is important to recognize changes or abnormalities as they can affect the patient's testing and results. The placement strengthened my laboratory-based skills due to the variety of tests I carried out such as a Kleihauer test where I stained cells to detect fetal haemoglobin in adults. From this, I gained laboratory-based skills I could only experience in a hospital laboratory.
The university really helped students like me not only secure the placement but prepare for this experience. In my second year, I had a module called professional practice for biomedical scientists, which taught us key skills and knowledge required for a biomedical scientist such as understanding health and safety. The module helped me prepare for the placement which made me feel less nervous about this new experience. As I had to write a CV and complete interviews, I used the careers and employability service at the university. Here I had my CV checked and had a mock interview to work on my interview techniques and boost my employability skills.
The experience has boosted my employability as I already have these key biomedical scientist skills before graduating which make me stand out from the crowd. I know what it takes to be a good team member in a busy laboratory, and I can demonstrate this due to my work experience. The placement year also allowed me to complete my IBMS portfolio which is needed for me to work as a biomedical scientist once I finish university. The year-long placement was a new and challenging experience for me, I had never worked in a professional workplace prior to this. Nevertheless, I completed the placement feeling confident and ready for the working world.